Gasol: "With Mirotic I share a very special personal bond"
The pivot explained in an open tribune in 'Expansión' the reasons for his signing for Barça and his current situation. "Saras and Navarro have contributed to my being here today."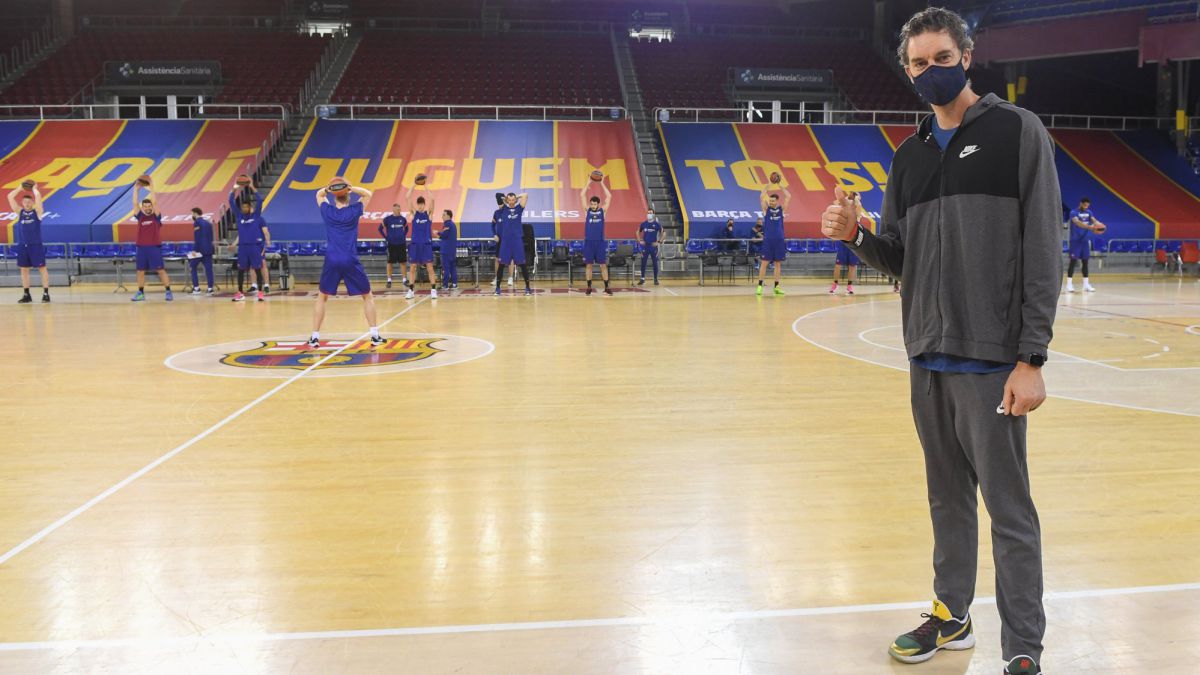 Pau Gasol has written an open platform in Expansión in which he explains the reasons why he has decided to return to Barcelona. "Without a doubt, it has a very special meaning for me. I live this new stage with a mixture of emotions and with the illusion of returning to my roots, to that club that gave me the opportunity to grow as a player and dream of the possibility of reaching to the top ".
The center of Sant Boi considers that it is "an ideal setting" to close his stage as a player and "contribute as much as possible" to the club that has given him so much. "During these last months, I have been evaluating different options to return to the slopes, always taking into account the criteria of my medical team. I could not ignore the reality of my injury, with which I have been dealing for more than two years, nor the need to go step by step towards the desired return to competition ".
Gasol insists that "the conversation with Barça was sincere." "They understood what my situation was and the importance of establishing a progressive plan for my set-up. We proposed a scenario in which my incorporation would be gradual and subject to how my body responded. And in this process I must thank the involvement and work of my great friend Juan Carlos Navarro and the confidence of the coach and also friend Saras Jasikevicius. Both have contributed in a fundamental way to making my return a reality, "said the pivot who began this week to exercise alone and has no scheduled date for his debut.
Gasol's desire is to put his experience and skills to use and help the team win the two remaining titles (Euroleague and Endesa League). "I am aware of the responsibility that comes with wearing the Barça shirt once again and I will do everything in my power to help the team meet its objectives."
The pivot praised the work that Jasikevicius is doing with Barça. Both knew each other from their time as a player, since they met at Barça before Gasol started his NBA adventure. "Saras has managed to transfer the brilliance of his game to the benches. He is a coach with great vision and who knows how to transmit his character, dedication and passion to the dressing room to achieve the dedication of all team members."
Gasol also had words for his new teammates, "great players" and some also friends like Claver, Abrines, Oriola ... and Mirotic, with whom he shares "a very special personal bond". Gasol reveals that his return also has "an emotional factor." "Barça, in addition to being my club and my home, is also my family and the emblem of my city. I was born and grew up watching this team play of which I later had the honor of being part of. Players I saw on television and I admired they became teammates. And that was just the beginning of a dream that hasn't ended yet. "
The center, who considers that "it has not been an easy decision", is aware that he will have to adapt "to the speed and intensity of the first level game after months of working at a lower pace". "For me all these factors are incentives to continue pursuing this extraordinary goal and I hope that my story can inspire others with different, or similar, obstacles in their paths. May it teach them that, even if something is complicated, not it means that it is impossible and we have to throw in the towel. "

Photos from as.com