From being swept away by Haaland to touching glory
The Honduran team beat the United States 2-1 and will be in Tokyo. Two years ago at the U-20 World Cup, the catrachos received 9 goals from Haaland.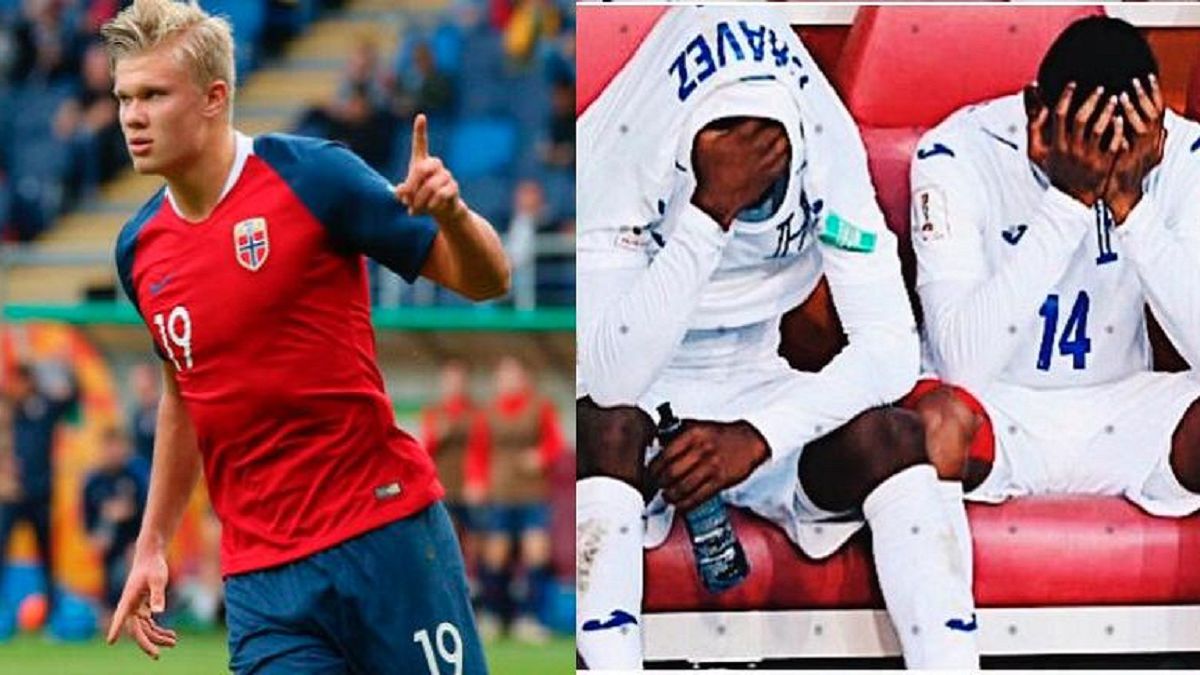 Honduras has managed to qualify for Tokyo 2020. The catrachos beat the United States 2-1 in the CONCACAF Pre-Olympic and thus will be planted in Japan to play the Olympic Games for the fourth time in a row. In this way, Honduras leaves the United States out of Tokyo and touches glory with some of its footballers who two years ago had to live a terror match at the U-20 World Cup in Poland.In 2019 Honduras played the U-20 World Cup in Poland with great enthusiasm but with the knowledge that achieving something was difficult. The Central American team, which was framed in Group C with the teams of Uruguay, New Zealand and Norway, suffered a tough defeat to close their competition.
After an initial 0-5 defeat against New Zealand, and a subsequent 0-2 defeat against Uruguay, Honduras closed its participation against Norway. Haaland's team, which was also eliminated after being defeated in its first two games. And far from being a party for Hondurans, the European team had no mercy to pass them over. Norway won 13-0 and Haaland scored 9 goals against Honduras, a very difficult figure to see in these competitions.
Two years later, Honduras has managed to overcome the competitive (and favorite) United States in the semifinals of the pre-Olympic with three players who were on that fateful day in which the catrachos fell 13-0. Wesly Decas, Joseph Rosales and Luis Palma. The latter, in addition, put the 2-0 on the scoreboard to give wings to his team and dream of qualifying, something that they would later achieve.With this victory, Honduras is also planted in the final of the CONCACAF Pre-Olympic to face Mexico (which will take place on March 30). An opportunity to round off what has been achieved and continue to achieve success for the future. Although the good thing they have already achieved, which is to be in Tokyo this summer.
Photos from as.com