Four comebacks against and none in favor
Zaragoza started winning last Friday in Vallecas and ended up losing. It already happened to him in the first round against Oviedo, Ponferradina and Rayo himself.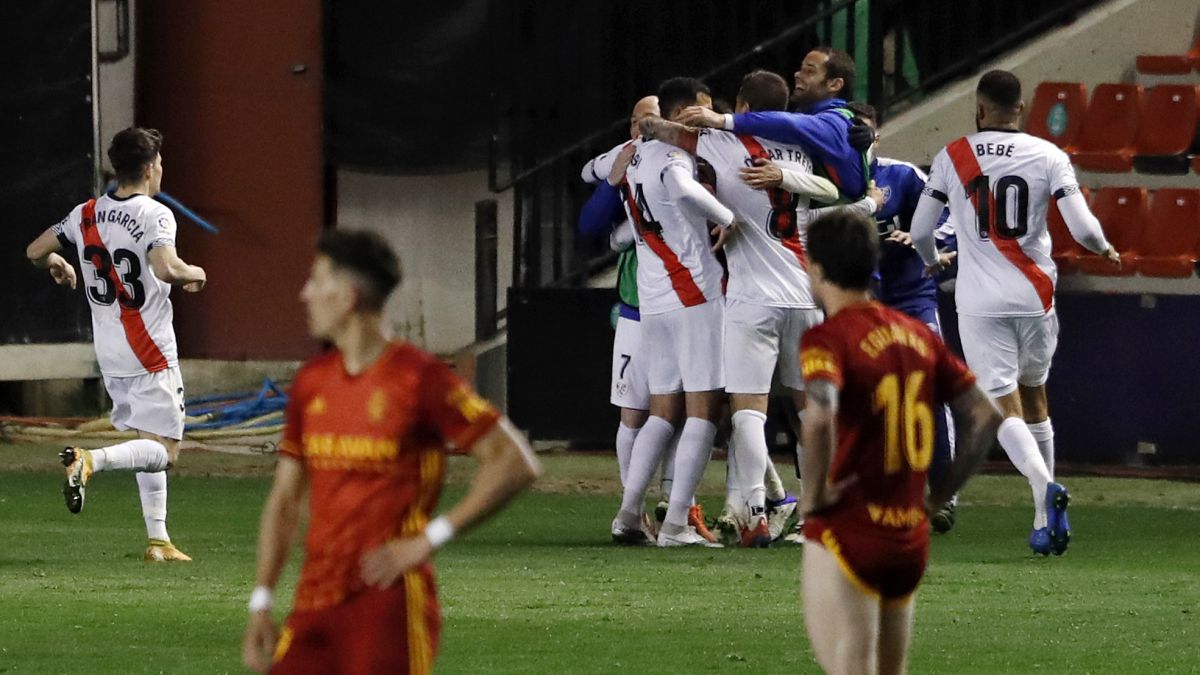 Real Zaragoza suffered their fourth comeback against this season last Friday in Vallecas. The Aragonese team had a 0-2 lead thanks to goals from Narváez and Álvaro, on their own goal, but Baby, Catena and Álvaro himself turned the game around and left Juan Ignacio Martínez's team without scoring.
The other three comebacks in the league occurred consecutively in the first round in the first three games on Iván Martínez's bench. Against Oviedo, Borja Sánchez and Blanco Leschuk turned Christian Fernández's own initial goal at the end of the first half and at the beginning of the second. During his visit to Ponferradina, Narváez put Zaragoza ahead after the break, but Sola, on his own goal, and Dani Romera left the Aragonese without scoring in two practically traced set pieces. Finally, James made it 1-0 against Rayo in the first half, but Antoñín, in 72 ', and Pozo, in 83', signed the 1-2 with which the match ended. In addition, we must add a comeback against more in the Cup against Alcorcón.
However, Zaragoza have not yet been able to turn a game around this season. The Aragonese team has started losing thirteen games and has only managed to rescue two draws. The first of them against Girona, with two goals from Narváez in the added when he was losing 0-2. The second against Cartagena, when Iván Azón neutralized Andújar's initial goal. In addition, in the remaining eleven he was only able to score in the 1-2 defeat against Malaga and already in the final moments. That is, the Aragonese have only added two points out of 39 and have scored a total of four goals when they started losing. A proof of the little reaction capacity that Zaragoza has when it receives a goal.On the other hand, his balance in the thirteen games that he has started winning is seven victories, six of them leaving a clean sheet, two draws - against Las Palmas after winning twice and Sabadell - and the aforementioned four defeats after leaving traced, for a total of twenty points of 39.
Photos from as.com