Font denounces pressure on Xavi
The candidate affirmed that he is aware that the former player has been called to uncheck his electoral program.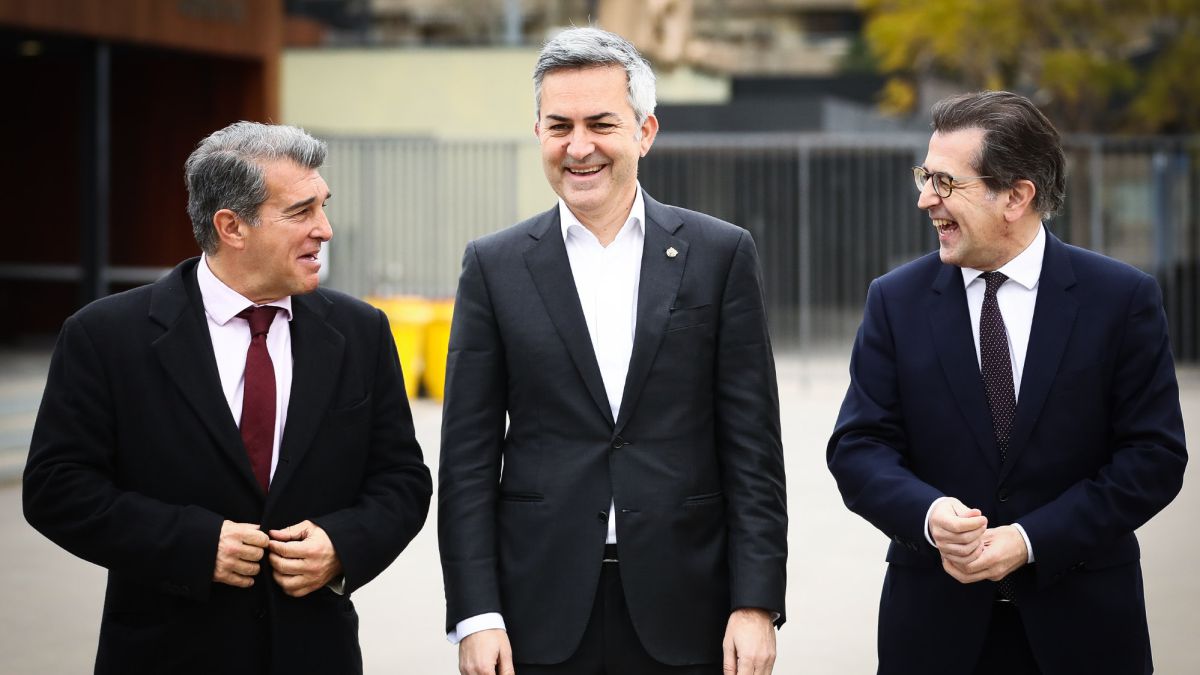 Víctor Font, who lived the comeback against Sevilla in the box, "we needed a night like this; we skipped the protocol a bit", publicly denounced in 'Catalunya Ràdio' the pressure that prominent members of his sports project are receiving to uncheck of his candidacy: "I know that they have called Xavi to try to get him to uncheck my candidacy. Albert Benaiges (youth football manager together with Joan Vilà if Font wins) received two days before Laporta's presentation a call from a member of Laporta's candidacy, telling him that if he did not come he would not work at Barça if Laporta won ".
The candidate also regretted that the rest of the candidacies try to discredit him with the names of Xavi and Jordi Cruyff: "They put themselves in profile for me, but not for Laporta, as they want to understand. It is curious. We never said that they were exclusive to us . Freixa says that Xavi will train the subsidiary and Laporta that he has no experience. He will lead our sports project with us for the next ten years. The candidates try to discredit us with Xavi saying that he has denied us when it is a lie ".
He took advantage of downplaying the statements of Jordi Cruyff, who has also been clearly associated with Laporta, "Jordi Cruyff will be our sports director. Personal issues or equidistance are secondary, we put the interests of Barcelona first", also lamenting the forms of the other candidacies: "In the campaigns I see that people are capable of telling half-truths or outright lies."
Font explained why Laporta's model is the antithesis of his: "I am very different from Laporta. He represents better than anyone the presidential model of the alpha male who decides everything. He is a model from the eighties of the last century. de 'rauxa' Laporta is the fucking master. But mounting a candidacy in two or three months without a plan, asking the partners for a leap of faith, to trust him without explaining how he is going to do it is not the best way. Charisma? Well, I don't see a Laporta from 2003 in the debates. I see him more mature, but also more improvised in everything ".
He insisted that Barça is in an unprecedented institutional crisis: "Barça has hit rock bottom with Barçagate. The Catalans are fed up with all this. That is why we insist that it is necessary to turn the page and start a new fire. doing very strange things, even investigating managers or now paying to attack players or Barcelona fans ".
On Messi's continuity, he stressed that Xavi has more credibility and resources to convince him than Laporta: "We will seduce Messi with a sports project. Messi is a professional and will decide based on the credibility of the project and not because of his friendship with someone. Xavi is a leader with a left hand, but being a strong leadership. Xavi has to be the new Pep Guardiola ".
Photos from as.com