Florentino Pérez proposed to Cristiano to return to Madrid
On July 29, 2019, the two met again for the first time since their 'divorce'. The white president slipped the possibility of returning to crack.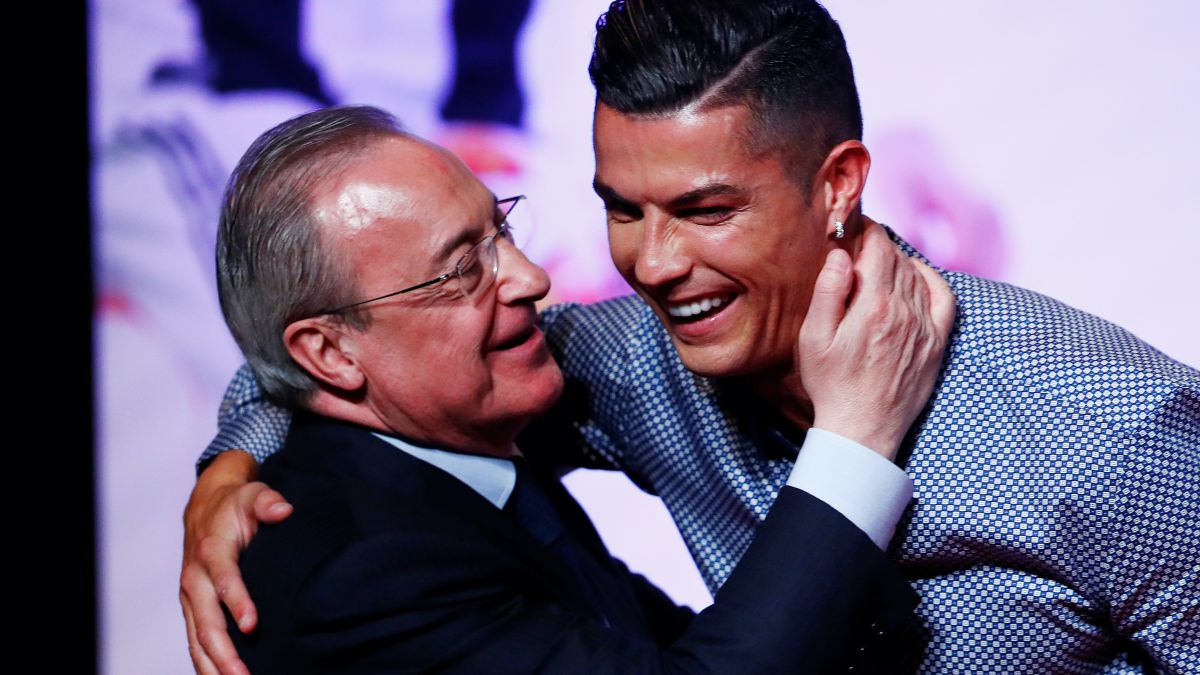 July 29, 2019 was the day that Cristiano and Florentino Pérez met again for the first time since the forward changed Madrid for Juventus. The delivery of an award to the Portuguese star motivated his return to the capital of Spain. Florentino Pérez was invited to the event. In the run-up to and at the conclusion of the event, both protagonists had the opportunity to chat amicably. And between hugs and jokes, Florentino did not miss the opportunity to slip the '7' the possibility of returning to Madrid. The star responded without hesitation with a "no longer", to which Florentino, laughing, replied: "Well, leave it alone, we have not yet reached August 31" .
Almost two years have passed since that episode and the story has radically changed. That "no longer" of Cristiano is now a "yes", but this time it is Florentino who must answer ... Neither the Portuguese nor the white club have gone as expected. Their divorce has made them both lose potential. The Portuguese star was acclaimed the day he arrived in Turin, but he has not finished achieving the recognition he had in Madrid because Vecchia Signora has been far from achieving the goal for which he signed him: to win the Champions League. Far from achieving the leap in quality in Europe, the Turin team has utterly failed in the top continental competition.
Madrid has not done well either. The white club has had three coaches since Cristiano's departure (Lopetegui, Solari and Zidane) and has lost its status as favorite in their competition, the European Cup. The arrival of Hazard, called to be Cristiano's replacement in the leadership of the team and in the hearts of the Madridistas, is being a failure.
But as life often gives second chances, Madrid and Cristiano now have the opportunity to meet again and put an end to a common story that has four European Cups. The ball this time has it Florentino Pérez, who has always said that the doors of Madrid would be open for Cristiano. We will see if a sentence pronounced by the white president that July 29 ends up proving premonitory: "Madrid and Cristiano, together again."

Photos from as.com