"Without Florentino, I felt alone"
López Caro, the last coach of the Galacticos, gave an interview to The Coaches Voice in which he reviewed his brief stint for the white team.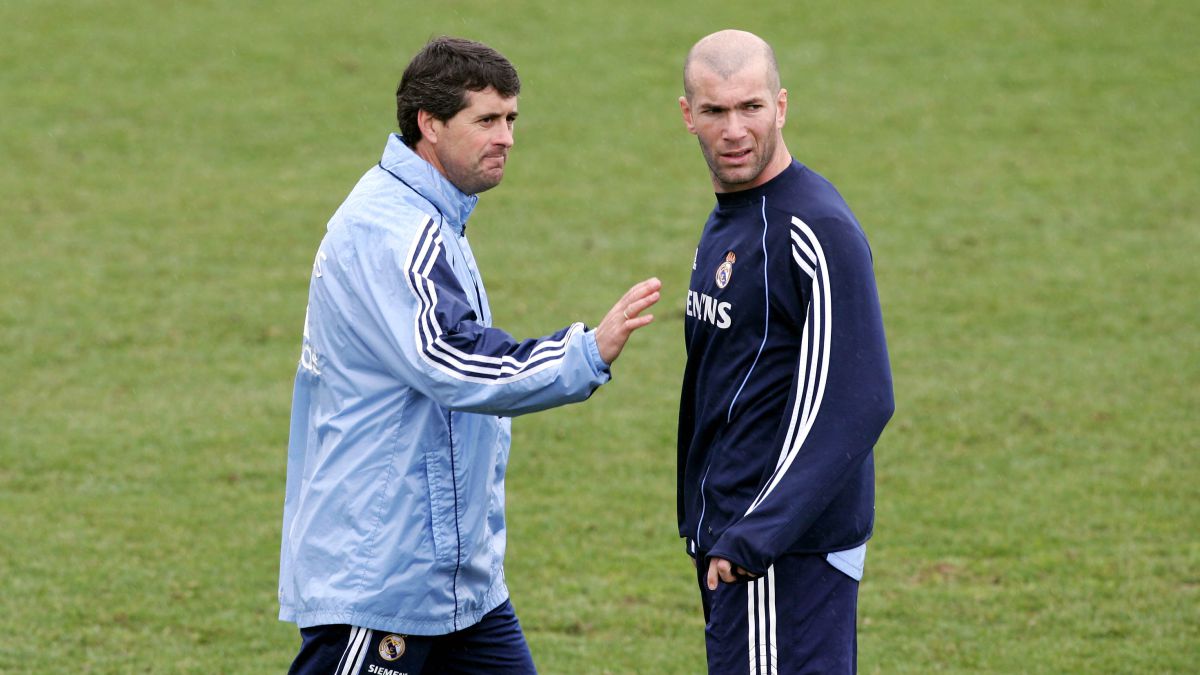 Former Real Madrid coach both in the first team and in the quarry, Juan Ramón López Caro, gave an interview to The Coaches Voice in which he reviewed his brief time in charge of the white team during the final stretch of the Galactic age. He led the Whites in 33 games at the end of the 2005-06 season, falling in the last 16 of the Champions League against Arsenal and winning 17 games, drawing 10 and losing six. He did not lift any title and left.
His promotion to the first team: "I had just finished a game with Castilla when a person from the club approached me to tell me that they had dismissed Luxembourg and that I was the one chosen to lead the team. I had to get on the plane urgently and fly towards Madrid. That's when I started to think about what would come from then on. Not that I ever felt afraid of taking over Real Madrid, but I was aware of all that that entailed. On and off the pitch. No I could miss an opportunity like that. Coaching Real Madrid, if it comes, happens only once in a lifetime. It is difficult for that train to come back. "His time at Madrid: "I think we did a good job in a team with special circumstances. People who were already in their final phase of football. And although the results we wanted did not get, we did get the fundamental thing: everyone's commitment the players and what is more important, their total dedication. It was his high degree of commitment that surprised me the most about the dressing room, because I had not seen him in many moments in previous years. In a very short time, we had to face tremendously complicated situations, but always as a group ".
Florentino's resignation: "The most difficult day of all came the following Monday, after losing in the League to Mallorca at home at the end of February 2006. I was at a Real Madrid Foundation ceremony in prison in Segovia, in a talk with the prisoners. There I was surprised by a call from Florentino Pérez to tell me that he was resigning as president. He didn't have to call me, but he wanted to do it before it was known by the media. I tried to all the means to convince him that we needed him. But he was very clear about it. He was very clear that it was time to leave, and the truth is that everything was complicated. My trust was absolute with Florentino Pérez, and, without that bond, it is It was true that it was complicated. In some moments I got to feel, in some way, alone ".
Zidane's last months as a player: "In the last months of the season, Zidane's decision to retire was known. He communicated it to me in a talk with him. On the contrary, that he continued playing. More than anything because Zidane was a starter and was still a player of the highest level, as was also seen later in the 2006 World Cup. However, it would have been in vain, because he is an intelligent, humble person and above all, a very sincere person with the group and the club. He retired even with one year remaining on his contract, that says a lot about him ".
His farewell: "My last press conference at Real Madrid was to say goodbye. There are people who were surprised - and still are surprised - that I apologized at that press conference, but I thought I should. Each one is as he is. And with my hand on my heart I said it that way because my role was to have won a title for Real Madrid, I couldn't get it and that is why I held myself responsible for the frustration of the Madrid fans, who I understand were very annoyed at that time. And somehow, I wanted them to know that I was too. I felt that way, and so I apologized. Could I have done something different? Made another decision to get a degree? I honestly don't waste time looking back. In life when you make a decision, everything will depend on whether it works or not. But who knows the result beforehand? How can you know if what I have done is correct or not correct?

Photos from as.com