He will face Girona after defeating a Gernika who endured as far as he could physically after three weeks of punishment for COVID.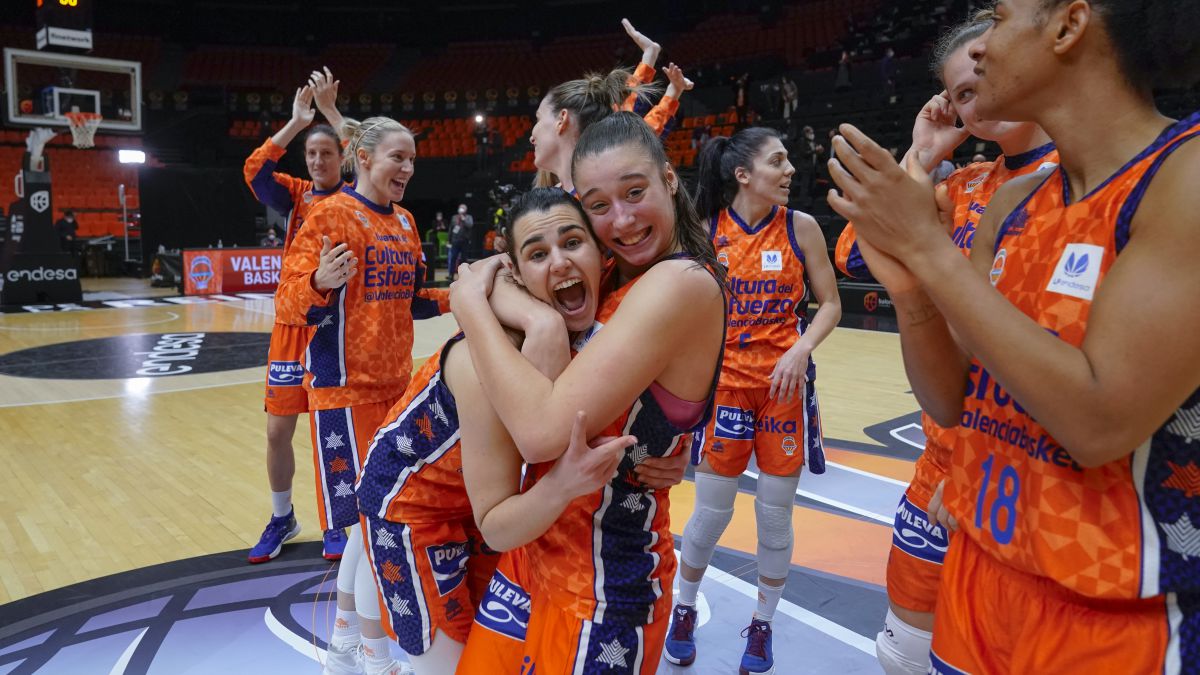 The Valencia Basket project is taking shape and few doubt that in the medium term it will not only be a clear rival to Perfumerías and Girona, but that it will end up leaving both behind. Juan Roig is the architect of an ACB team that already has the showcases with a few glasses and aspires to copy the formula at LF Endesa. At the moment, he already has the pass for the first final of the Copa de la Reina, an appointment that he hosts as host. La Fonteta lately lends itself as the venue for many things and is sure to look forward to a surprise tomorrow in the final against Spar Girona. In the semifinals, the Taronja team gave a good account of a Lointek Gernika, who went as far as he could. This Biscayan group has had quite a journey, which had not competed for infections for three weeks and to which inactivity and the fact of playing two games in two days has been an impossible barrier to overcome.
Valencia was clear that they had to play a very long match against those of the provincial town. And he dominated from defense. Mario López tried again to stop the transition, to go to long possessions and that the rhythm did not suffocate his troops, but they drowned their circulation and at no time did they catch the air to the tie. Ouviña-Casas-Allen formed the triangle on which the locals leaned, who marked distances from the beginning: 19-10 at the end of the first quarter.
The Gernika coach did not like the way things were going, with forced shots and few counterattack situations. The offensive rebound hardly gave them options to continue in the game, although they never left it. What's more, they clung to it with a pair of triples in the race, from Roundtree and the star in the quarterfinals Bjorklund, although they lacked lungs and conviction. Nogaye Lo was the one who pulled the car with the most conviction.
Rubén Burgos recovered his starting five and Allen's drive and calm to attack the alternative defenses of his rival allowed him to reach the break with the controlled clash: 31-24. Arrojo threw class and race, but every mistake was punished by the Valencian counterattacks. The distance did not drop below ten points and the girls from Burgos dosed, slept the game, thinking about the grand final against Girona. With the dominance behind, they added success in the outside shot and the difference shot up to 53-37 at the end of the third quarter. A very low score for the Biscayns, who were crying out for the end. Gasoline was lacking to have options in the last act.
Photos from as.com