Mattia Binotto is "relieved" with the step forward of the SF21 "We improved in all areas, it is not only due to the new engine," he says.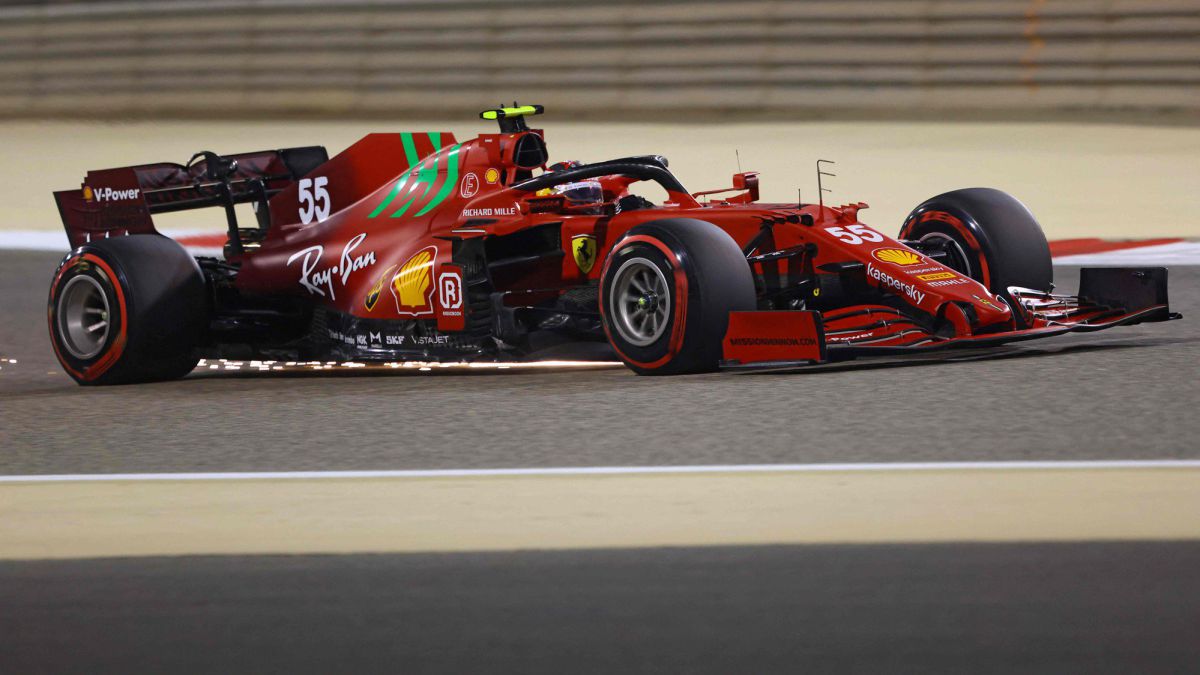 After a year with hardly any good news for Ferrari, at least the SF21 was born strong and healthy. In Bahrain, Leclerc was sixth and Sainz eighth; contrasts with the tenth and 13th of the Monegasque and Vettel, respectively, just a few months ago in the same grand prix of the 2020 season. It is a car that aspires to establish itself as third on the grid and must win the long-distance race to McLaren for resources, drivers and equipment. That would be enough to get on the podium during 2021 while they turn to the project for the 2022 season, in which they have pinned all their hopes.
Mattia Binotto, head of the Maranello team, acknowledged feeling "relieved" after confirming on the track the good performance of the car and the new power unit: "The engine has improved and we are happy to reaffirm it, but progress has been made in all the areas. The aerodynamics are better and we've done a good correlation job too. Improve the whole package, I will not divide it by areas, in general everything is better ". "Yes, I am relieved, there is no doubt, because we are in a more appropriate position and it is healthier for the team to work in the best conditions and to be calm, we will be positive from the progress we see," says the Swiss engineer.
What is missing from SF21? "We don't have all the details yet, we will analyze it, but I think we lose in all areas. We still lack an engine, less than before, but we are still behind and I hope we get even closer next year with another new engine to be a reference ". "Although the differences are getting smaller and smaller and we are also working in the right direction and with the right tools", emphasizes Binotto.
Development of the Ferrari SF21
To be able to celebrate podiums "there is still a shortage", says the head of the Scuderia, although "the difference with the rivals will vary depending on the circuits". However, Binotto warns that the Sainz and Leclerc car will not receive many evolutions in 2021 and that the improvement they can show will have more to do with their set-up work than with the new parts that may be added.
"We know that we will not work much on the development of this car, we are focused on 2022 and I imagine it will happen the same with our competitors. But from the feedback we will correct the limitations of the car by listening to our drivers, we will extract the real potential from the first three or four races, "says Mattia. That is why it is important that from the next grand prix at Ímola, on April 18, the good feelings are confirmed at Ferrari.
Photos from as.com