Everybody looks at Sainz's Ferrari
This Wednesday (14:00) the car of Carlos Sainz and Charles Leclerc for the 2021 season will be presented. The rest of the grid has already shown their cards.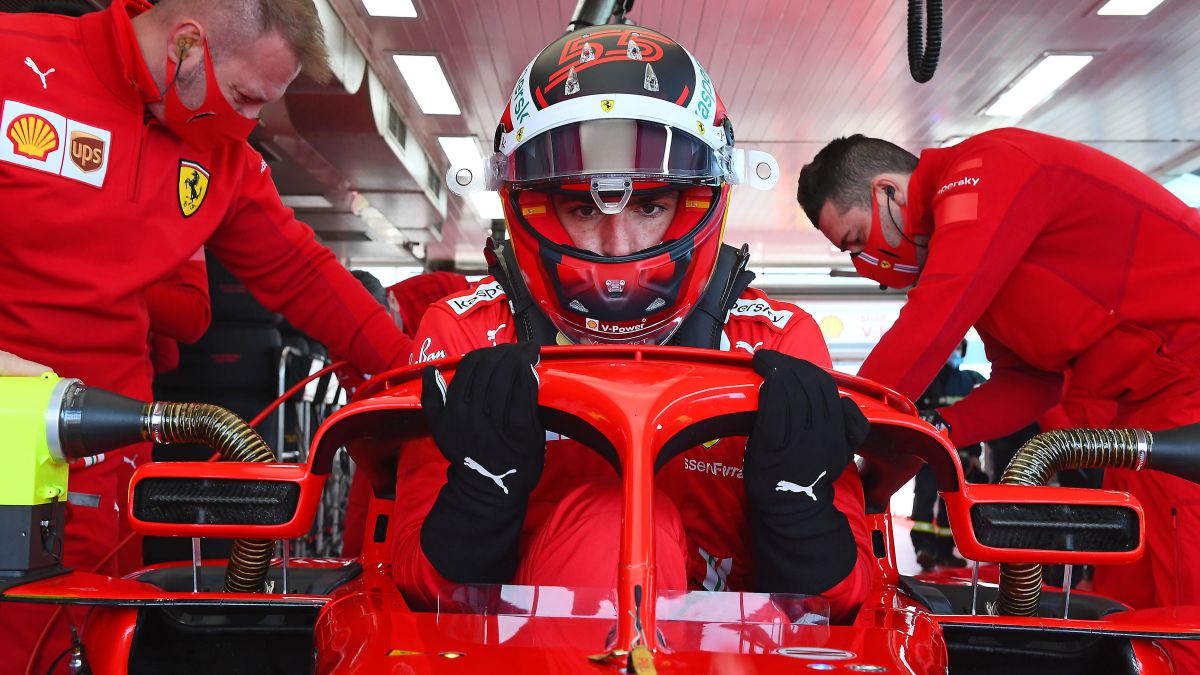 The revolutionary Mercedes with an engine cover reduced to the minimum expression, the Red Bull continues until proven otherwise, McLaren and his hump, the Aston Martin class, the Alpine projection, the Haas flag ... Formula 1 already knows the approaches of nine teams, but the piece that completes the puzzle is missing, perhaps the most important of the winter in 2021. Because everyone looks at Ferrari, after a regrettable 2020 that Maranello would like to erase from its history, it is only worth presenting machinery worthy of the Historic Prancing Horse. They were sixth last year, with three consolation podiums. But in the previous five seasons they had never fallen below third place among builders.
What goals does Mattia Binotto convey? "To show the desire to win again." The translation into colloquial language says that they want to make podiums, be competitive on practically any circuit and not have to bow their heads against the McLarens, Aston Martin, Alpine and company, or at least not do it frequently. Having the third car on the grid, which is what the Scuderia was effortlessly achieving all the way to the dreaded last year.
Inside, they will present a completely new Ferrari engine that perhaps brings with it the classic reliability problems at the beginning, but in the medium term it should be enough to overtake Renault and Honda again. The FIA investigation into their fuel flow practices punished the Italians, although they have had months to collect themselves and rethink their power unit. In the power banks there is talk of dozens of added horses.
The challenge of 2022
Aerodynamics admits changes to adapt to the regulatory revision of 2021. The risk, that if the car does not respond soon, all the efforts of the factory will be turned into the project of 2022. However, Ferrari's proposal always generates expectation and welcome: in recent years, its minimal front wing has been a trend in other garages. There are good ideas.
Carlos Sainz, 26, has two podium finishes in Formula 1 and will play his seventh season in the championship. Charles Leclerc, 22, won two races in 2019, when Ferrari aspired to that, and scored seven poles. They both have experience with difficult cars, the kind that require patience and development. But both yearn for a car that allows them to show off and aspire to the Top-3 frequently, as it happens at Red Bull, knowing that Mercedes is unattainable in these times. This Wednesday, at 2:00 p.m. (CET), Ferrari shows its cards.
Photos from as.com