Euskaltel presents its team for the Tour of the Basque Country
The orange team defined this Tuesday who will be the seven riders who will represent the squad in Itzulia from April 5 to 10 with the final arrival in Arrate.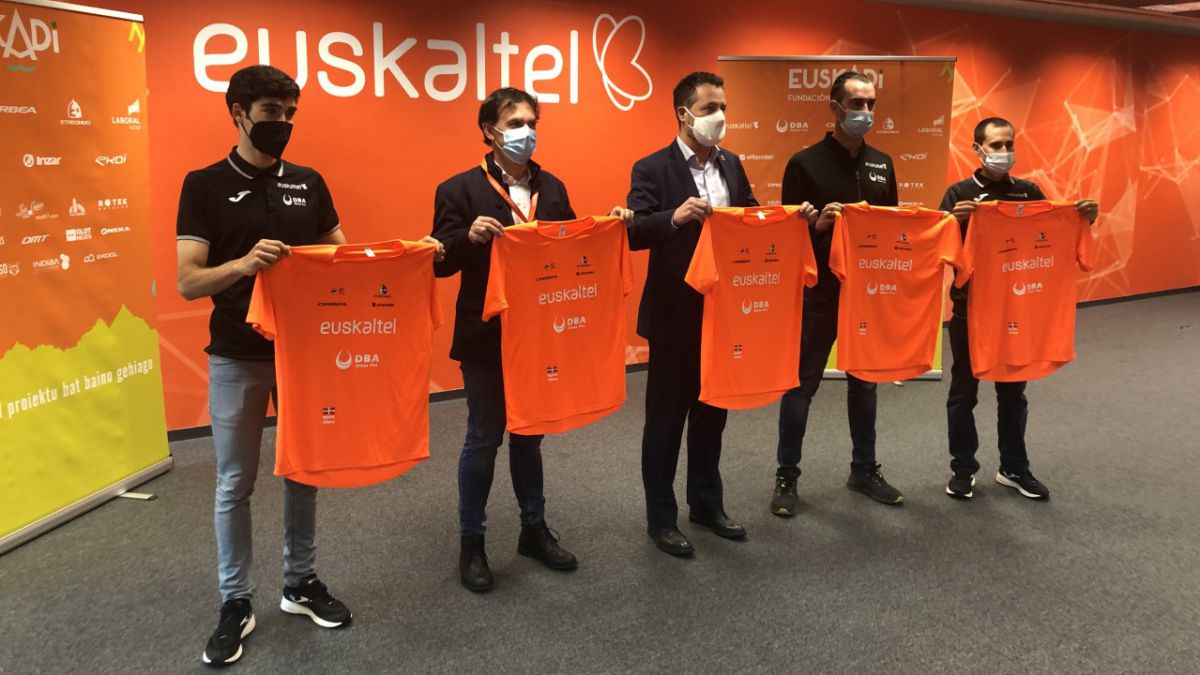 Mikel Bizkarra, Unai Cuadrado, Mikel Aristi, Luis Ángel Maté, Txomin Juaristi, Gotzon Martín and Mikel Iturria make up the final seven of the Euskaltel Euskadi for Itzulia that starts on Monday, April 5 in Bilbao and ends on April 10 in Alto de Arrate.
During the presentation in Derio, the shadow of the takeover bid that Mas Móvil has carried out for the Basque telephone company flew overhead after a 2 billion euro outlay. The sponsorship of the cycling structure is, in any case, for four seasons and the commitment of the new owners seems to be to establish and stay in the Basque Country for five years. The presence of the president of Euskaltel, Xabier Iturbe, was scheduled, but yesterday he was called off and was represented by Koldo Unanue, head of Marketing, who has not made any statement regarding the takeover bid. Time will have to analyze it and in another context.
"The level of the race is maximum, like the Tour and the World Cup. We have made a highly compensated team and we will try to fight at all stages to leave our hallmark every day, "said Sports Director Jorge Azanza.
"At this time last year we were presenting this sponsorship as a dream but everything turned into a nightmare with the pandemic. That is why we are very excited about this Itzulia and we will try to demonstrate it on the road ", added General Manager Jesús Ezkurdia.
At the appearance, it also emerged that Mikel Landa has not been president of the Euskadi Foundation since 2019. "The UCI has already told us that contracts and such things should not be signed by him as he is an active runner. It is news that has come out now but has been like this for two years, "said Ezkurdia.
Photos from as.com