Europe surrenders to Borja Mayoral
A double by the forward, who has scored seven goals in nine Europa League games, sealed the victory for Roma, who beat Shakhtar 2-1 after 3-0 in the first leg.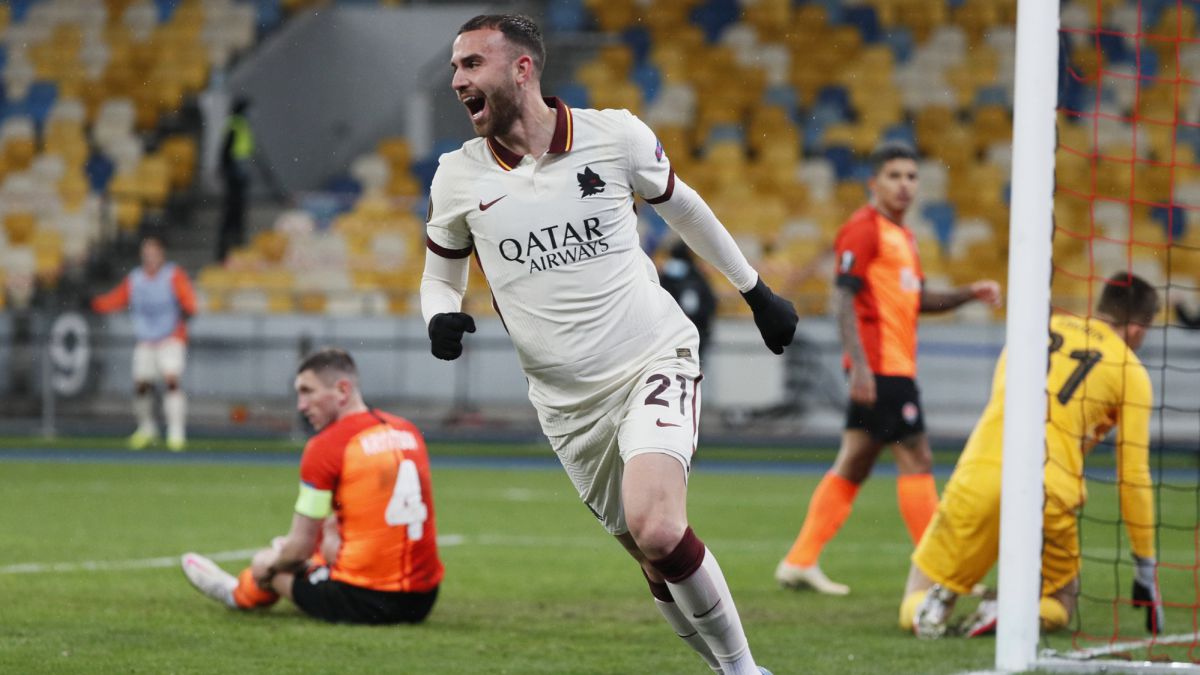 Roma defends the honor of Italian football and continues their great Europa League campaign. After 3-0 in the first leg, the Giallorossi also beat Shakhtar 2-1 at home and made it to the quarterfinals of the second European competition for the first time since 1999. They did so thanks to a double by Borja Mayoral each More decisive and top scorer in the Europa League with seven goals in nine games.
The Italians in the first half achieved what was best for them: turn off the game. The Fonseca team denounced the postponement of Juve-Napoli, which had to be played yesterday (and will take place on April 7) as an injustice that will favor the southerners, their next rival in Serie A. The match with Gattuso's men It will be fundamental in the fight for the Champions League, so today the objective was to seal the pass defending the 3-0 of the first leg without any hurry. A goal achieved until the break, with a single mole: a blow to the head between Ibáñez and Kumbulla, which forced the Brazilian to not play the second half (he was replaced by Mancini).
The giallorossa sentence came just after returning to the green, with a header from Mayoral after a clearance attempt by Kryvtsov against a center from Karsdorp. The goal ignited the confrontation, and after two more occasions for the forward and for Pedro, the locals put the tables with Moraes, who pushed a center of Tete combed by Alan Patrick between sticks.
While Shakhtar tried at least to say goodbye to the competition with a victory, a beautiful Romanist counterattack with a Spanish brand arrived: Pedro gave the ball to Carles Pérez, who got rid of Trubin and crossed for Borja Mayoral, author of 1-2 with a vaseline. The Madridista's 13th goal this season (the best of his career) sealed the triumph of the Romans, whose European adventure continues to excite. They are the exception of an increasingly sad Italian football on international events.
Photos from as.com