Emery: "This team has done very good things and it is time to recover"
The Villarreal coach is very clear that they are facing an "important moment of the season" before returning to Europe.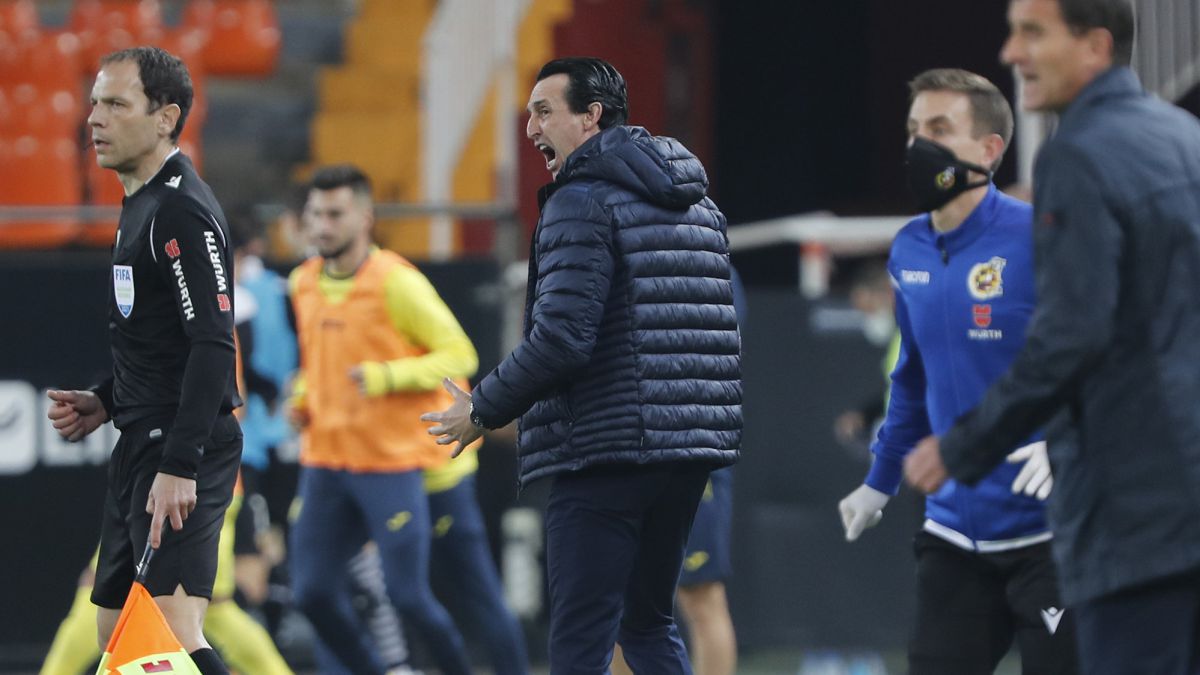 Unai Emery, Villarreal coach, is very clear that they are facing an "important moment of the season". They do it first of all "facing a very difficult tie against a very good rival", although he hopes that his team will continue "on the line shown in Europe". Questioned by the moment of crisis, he assured that "this team has done very good things, we are aware of the mistakes and we know that it is time to recover."
Situation of the team before this tie: "It is obvious that we must continue the season, we are at an important moment and it means that we must update what we are doing in Europe, which is positive. We have a good rival who is first in his league, with what this means. A team with very young people and a great coach like Lucescu. We cannot escape the reality of the league that makes us see the reason for this bad streak, we have analyzed it and talked about what We must improve, we are aware of it. We have to talk about the personality of this team, we know that we have done good things. We know what is good about this team, something that has shown in a large part of the season, and from there we work to recover that level. We are aware of this game, we are focused on recovering the level that this team has shown and that I am sure it will. We have a good opportunity with this tie. "
Facing a crisis situation: "We have a very responsible team, that is very important. And at this moment the coach has a high exercise of responsibility, I try to be balanced when I win or when I lose. From there I work. I think you win or lose you must work more, that is what makes you always maintain or regain your balance ".
Situations of the players: "The players are doing well, they need to find patterns of trust. Physically we have Coquelin and Peña's injuries, and Niño has a discomfort that can leave him out now. Alberto is out, Mario is on the list and Pino too. We want to recover things so that the team can find more answers against the rival in the games. "
Presence of fans: "Having an audience benefits football, it may give them a bit of an advantage, but it is good for football to have audiences on the fields again. It is a small advantage for them, but we are happy that people go back to the fields ".
What do you expect from Dynamo Kiev: "They play to have a lot of possession, they come out playing from behind and have quality. It seems that Tsigankov may be low, being one of their best players, we will be aware of it. They have competed despite the difficulty in the Champions League and in the league are first. Very difficult game, a rival historically accustomed to competing in big competitions, and a technician with a lot of experience and a high level ".
Lucescu: "I met Lucescu, I have a lot of respect for his entire career and for everything he has achieved. I faced him with Sevilla and he with Shakhtar, and he reminds me a lot of this Dinamo. They have quality, young players and internationals, so as I said, a very tough tie awaits us. Now all the games are important and we face them with the best in each game. "
Dinamo casualties: "They are a good team with a very marked style, it is true that they may have some casualties, but they have a clear and very marked idea of the game, it will be difficult whoever plays."
Photos from as.com