Embarba: "We're not in a bad moment by any means"
The winger, one of Espanyol's captains, says he understands the nervousness, but asks for tranquility. "I am convinced that we will achieve the goal."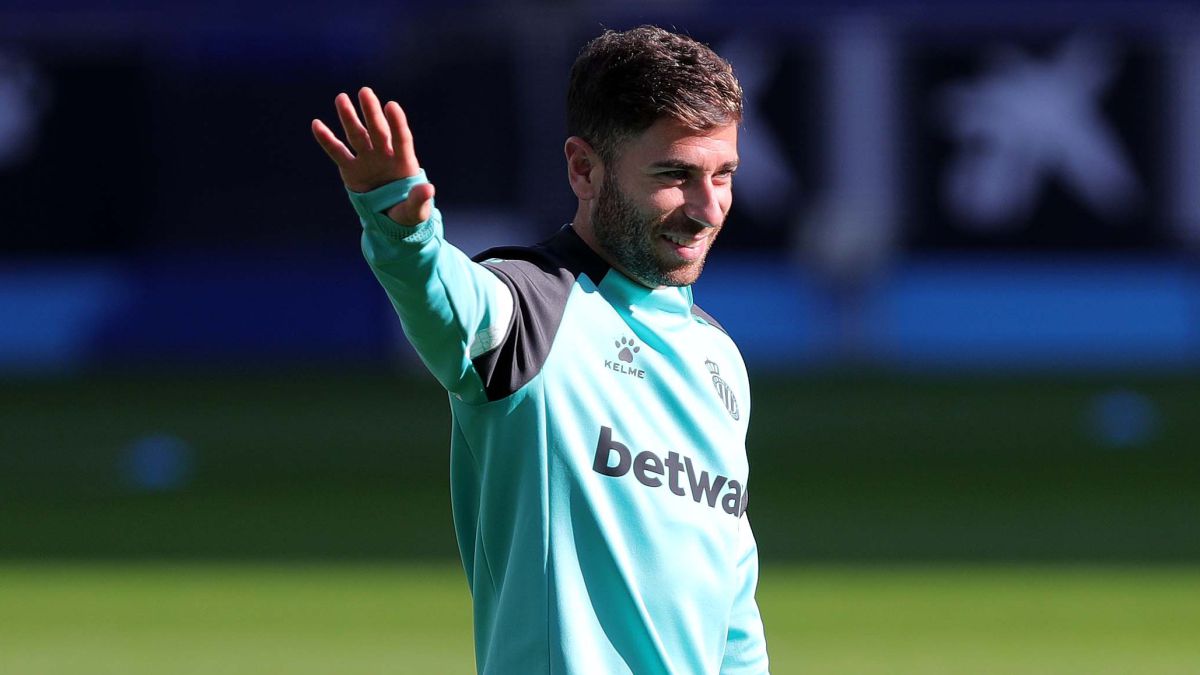 "I would tell you that a colleague does not even know that right now we are in third place," says Adrián Embarba. The anecdote as a reflection of the climate of tranquility that the Espanyol squad is living, or at least intends to transmit, in the voice of one of its captains. He condensed it, this Tuesday in a telematic press conference, with this forcefulness: "We are not at the worst moment of the season at all. We are self-critical, perhaps the results are not as expected, but the situation is very favorable in view of the final stage. We are not in a bad moment by any means. "
Embarba assured that, as a "soccer boy" and a fan that he has been, he understands the restlessness of a hobby that suffers seeing Espanyol outside the relegation zone, after having added only nine points in this second round. "It is normal, seeing the situation, the staff, the club and what we represent that there is nervousness," he acknowledged. And he added: "I ask for peace of mind because no one is going to be promoted in March. We also identify with them in their uneasiness. I want to tell them to be calm, to continue supporting us. We are very calm and confident that the objective will be achieved ", he assured.
"If we are no longer in direct promotion positions, it is that we are not doing it well", he slipped in one of his answers, in the only evident self-criticism that came from the mouth of the winger, author of six goals and eight assists in this League Smartbank, so it feels "important". "What you have to do is create chances, create play. It's a matter of attitude, of having more ambition in your area, in your field, and trusting in it, "he said, adding:" I have it very clear. They will come in and we will win. "
Y warned, as he had done on occasion, that "in the second round it costs much more to score points. Those below press to save themselves, also those in the playoffs, those with direct promotion ... And you see that you have fewer games left. But already in the first lap it was difficult and the team has done a huge job to be where it is. We want to be up and fight for the goal. I am convinced that we will succeed ", stated Embarba.
Photos from as.com