The former Barcelona player has not played since 2019 due to his torn femur. He is not expected to wear the Besiktas shirt again and will be out in the summer.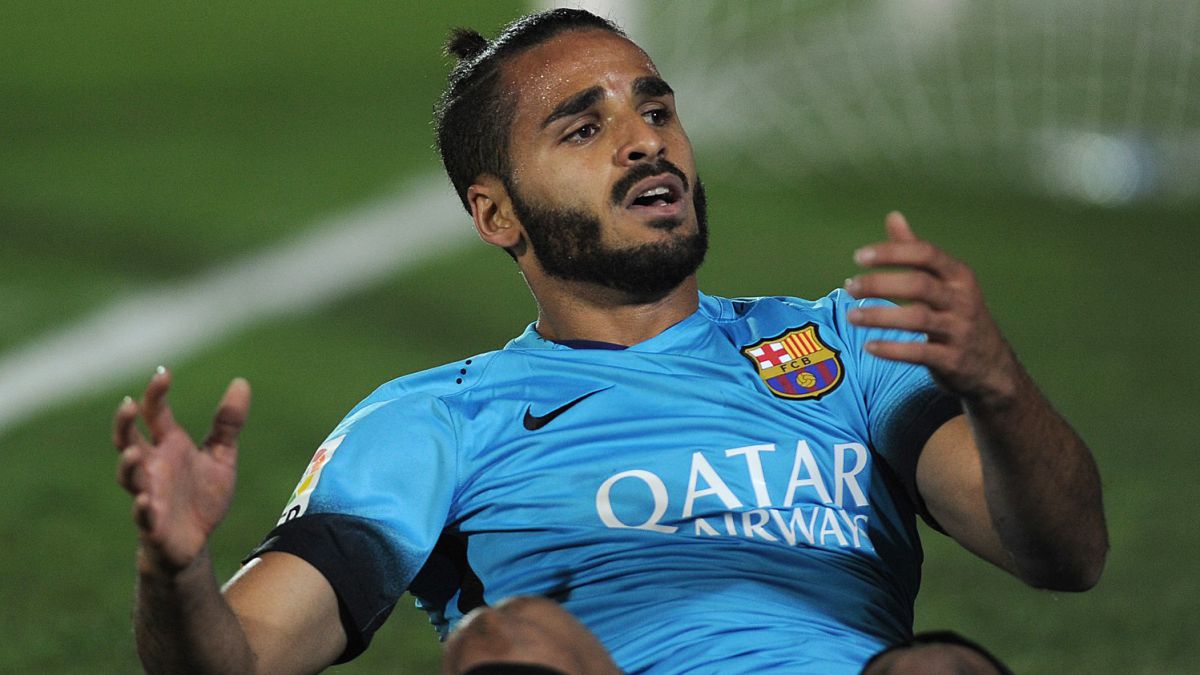 "Zubi, who is Douglas?" That phrase, intoned by a fan, executed from day 1 a young winger who arrived from Brazil. At Can Barça, nobody knew the footballer, but that did not mean that he was going to play a bad role. At the Camp Nou, of course, he went unnoticed. He had to wait to leave on loan to prove his worth a little more. In 2019, he ended his link to Barcelona after several loans. Then his career started again and his decision was to continue it at Besiktas.
However, the storm has not stopped since. Transfermarkt points out that he signed until 2022, although the Turkish press slides that this summer both parties could take different paths. Be that as it may, the experience has not been as expected. What's more, he's living a real hell. Until October 2019, he alternated titles and substitutions and even came to prove himself as a midfielder. Shortly afterwards the ankle ligament was torn for a total of two months in the dry dock.
The chimes of 2020 reopen a new horizon for him. But as soon as February began, he knocked on the infirmary door again. His great ordeal arrived. The femur was torn, a serious injury that prevented him from even returning after the break that unleashed the pandemic. Since then, he has not stepped onto the pitch again. The press in his country pointed out that Besiktas would look for a way out in this winter market, something that finally did not happen.
Everything indicates that in summer they will break the bond so that the Brazilian can return to enjoy the beautiful sport. Who knows if in his native Brazil, as his adventure in the European continent did not work. Be that as it may, from the star mode presentation that Besiktas dedicated to him upon arrival today, everything has completely changed. Not just in medical or contractual terms. Also of the footballer who had the best year of his sports career at Sivasspor, with whom he was the undisputed starter and with whom he scored three goals and gave another seven to his teammates.Injuries, his nightmare
It is not the first time that injuries have ruined Douglas's career. In Barcelona, despite the fact that at no time would he take a leading role, he did not stop suffering physical problems that prevented him, why not, from adding quality minutes in second parts or leaving the game when rotations were required or in smaller games caliber. In El Comercio, he recognized in 2016 how visiting the infirmary affected him psychologically: "In Barcelona I had very difficult times with injuries. I came home crying every day."
At Sporting de Gijón he experienced another controversial moment. Gerardo Ruiz, the team's physical trainer, publicly said that Douglas injured his gluteus when he fell asleep on the bus, something that sparked jokes from fans and anger from others for the footballer's allegedly low commitment. Tired of being the talk of social networks, he also wanted to defend himself in the interview in El Comercio: "That was not good at all. It was just a muscle that was overstretched and all I needed was a massage. I was training the next day and it was said that I injured myself when I didn't. That saddens me. "Now what?
Whatever your contract, it seems clear that Douglas will leave Besiktas this summer. He leaves Turkey without pain or glory, after a fantastic year at Sivasspor and the loss of expectations thereafter. At 30, perhaps it is time to return to Brazil to tackle the league that made him sign for a whole Barcelona Football Club in 2014. At the moment, there are no rumors of incorporation. With the pandemic and the injuries that appear on his resume, it seems difficult for any club to call Besiktas' office to offer an amount. The freedom card, the most shuffled option, will allow you to decide your destiny. And in his hands, therefore, the flame not yet extinguished to continue enjoying football away from hospitals and physiotherapists ...
Photos from as.com