Doubts with Ferrari, not with Sainz
The SF21 has light and shadow in the tests. The Madrid driver is involved from the Maranello factory to raise the Scuderia.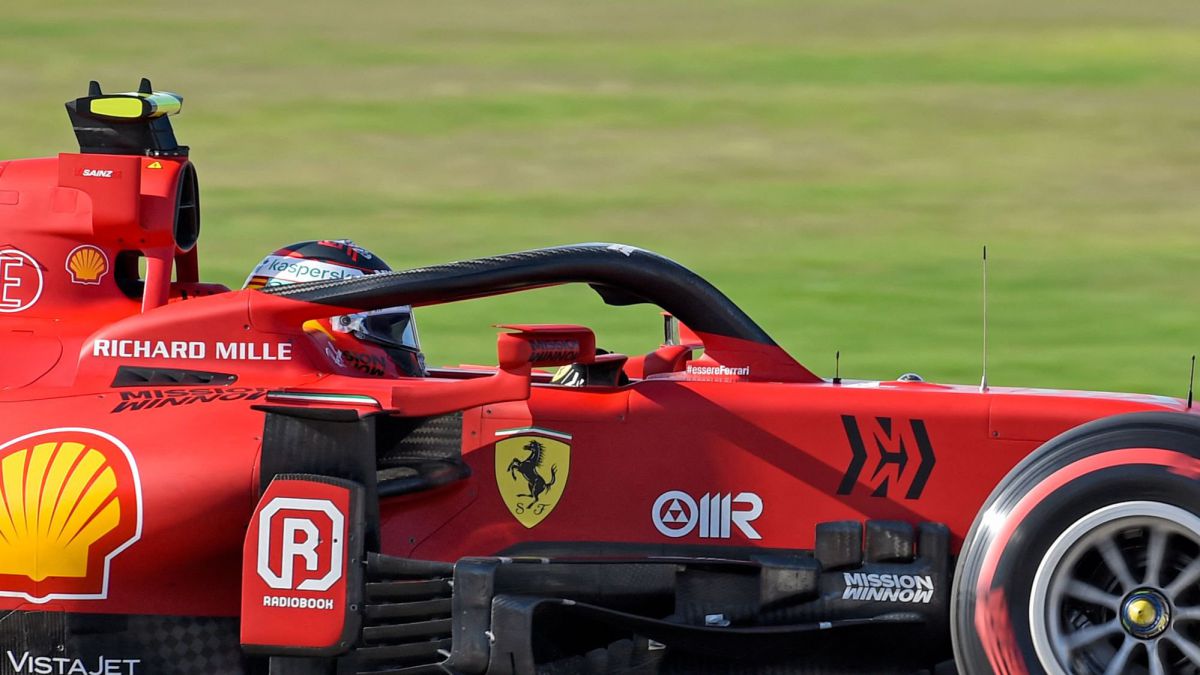 After 403 laps, Ferrari is still unclear what it will aspire to at next week's Bahrain GP. The SF21 is a good car, faster than its predecessor and without significant engine, drag, downforce or excessive oversteer that Vettel and Leclerc accused so much of. But the competition is also progressing, McLaren, Alpha Tauri or Alpine have shown good performance during the three days of testing at Sakhir. Few tenths can separate the third car from the seventh.
However, the Italians do go home with evidence: Carlos Sainz is the great signing. The man from Madrid set the third best time of the week, and although the classification should not be relevant in some tests, it does show that his adaptation to the car and the team is on the right track before the first races of the season. He agrees with Leclerc and teams up wherever he goes. In fact, in the McLaren box, the relationship between Norris and Ricciardo is not quite as fluid as it was with the Madrilenian; Just as in Ferrari, the misgivings between Seb and the Monegasque were suddenly resolved.
On the car, sources close to the Italian garage transfer to AS the doubts offered by the tests and wait for the classification of the Bahrain GP to draw other types of conclusions, something that is not a surprise either. Its concept is somewhat eclectic with a wide nose that hardly anyone else keeps on the grid (only Williams and Haas avoid the narrow nose made fashionable by Mercedes), but aggressive aerodynamic lines and an updated rear axle. At first glance, from the pit lane, it could pass for a car of another generation. However, on the track he performs at the height of his theoretical rivals.
A lap they are satisfied and the lack of top speed is no longer a drama, although the Ferrari will not be the fastest car on the grid under those circumstances either. The race pace was made up on Sunday afternoon, also with Sainz at the wheel. The car seems a candidate for podiums based on the circuits, although Sakhir will not be one of those tracks where the Prancing Horse stands out.
Integrated in Factory
Sainz flew to Italy with the rest of the team after the tests and will return to Bahrain for the grand prix week. The Madrilenian already moves like Carlos around his house in the Maranello factory, and that constant presence among the engineers is an unusual custom of Ferrari in recent times, with less interventionist drivers. Without involvement there are no results or progress in the car, Sainz learned from another Sainz that this facet should not be neglected.
At 26 years old, and facing his seventh season in F1, the Spaniard predicts three or four races before finding those last tenths of pure confidence and knowledge of the car that are only unlocked when the adaptation is total. For its part, there are no doubts in Maranello. On the part of the SF21, there is still some left.

Photos from as.com