Divorce of Loeb and his co-pilot
The Prodrive team has forced the Frenchman to break up after 23 years with his lifelong co-driver, who has attacked them with force.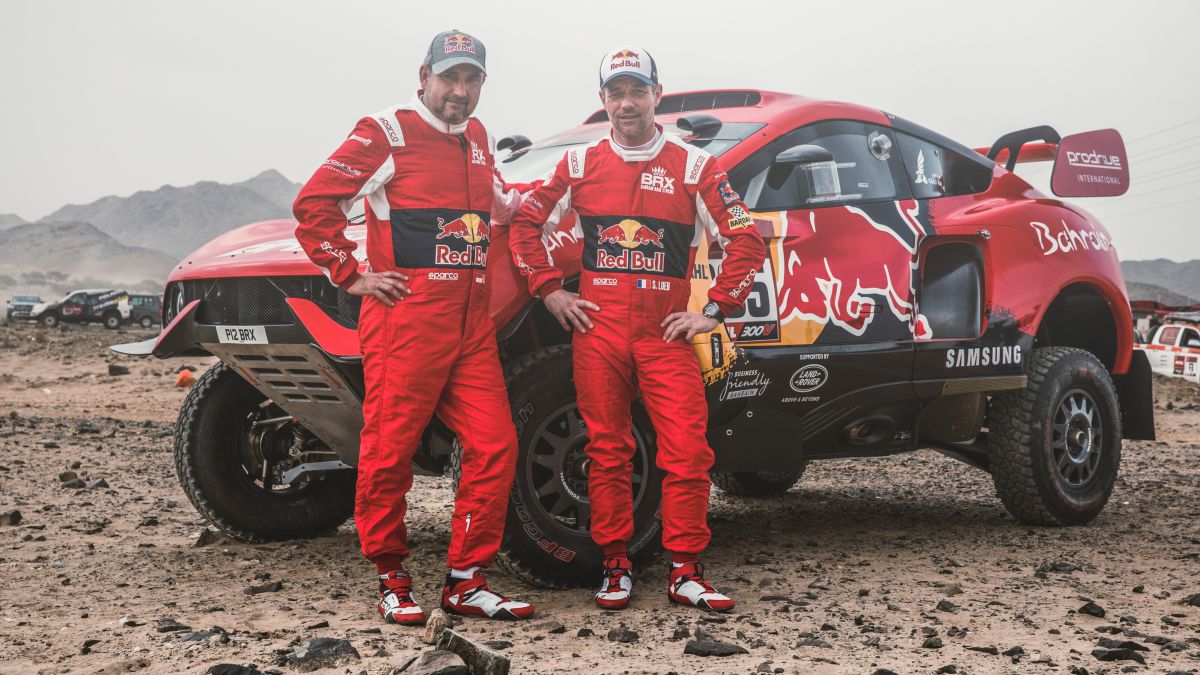 There are couples who seem destined to stay together for life ... but they break up. This is the case of Sébastien Loeb and Daniel Elena, who after 23 years together have announced their separation. A divorce not without controversy, since the Monegasque co-driver has lashed out hard against the Prodrive team, which has forced the breakup. The two athletes with the most world titles in motorsport in history break their relationship in a bad way.
It was Loeb who announced the breakup first with a very diplomatic statement: "It was not an easy decision to make and it was not an easy call to make because we spent twenty-three years together and Daniel is a friend. He had many external opinions about Daniel, we discussed it with Prodrive and, after analyzing our performance in the last Dakar, we came to the conclusion that it might be good to try something else. I'm 47 years old, I don't have many years to win the Dakar anymore, so I want to put all my options side. The future will tell if this is the right decision. But that does not change my relationship with Daniel, with whom I shared many things. "
The co-driver's reaction was swift: "Seb called me to tell me that he was going to continue his race with another co-driver. He told me it was a request from Prodrive, saying that I had not been involved enough and that I had made too many mistakes navigation during the last Dakar. Ok, I got lost during the first stage because I was discovering how the digital tablet that replaced the paper roadbook works, but I don't think I made more navigation mistakes than the others. We still achieved two podiums together in the test and we are perhaps the ones who have won the most stages of the four Dakar in which we have participated. They did not give me the means to work and they did not take into account all my requests or my advice. I am disappointed and I do not understand it. "After nine world titles and 79 victories in the World Rally Championship and 14 in the Dakar, Elena has attacked Prodrive: "Well, now you are going to listen to me. You have made a car onion. That car is not to win. You are an unstructured team . I spent hours with our engineer. I am so sorry because he is adorable, but we spent hours and hours saying what to do and what not to do. You did not listen to our advice. Be it mine, Nani's or Seb's. Okay, OK, it's your philosophy, Prodrive, the best team in the world, but your last title was in 2003 in the WRC with Solberg, and since then, Loeb and Elena. Seb, I have nothing against you. Now what you have achieved break 23 years of relationship and complicity, making us doubt, but the English have understood absolutely nothing. In 2005, the head of this team had the names of the co-drivers removed from the cars. I fought for years to get them back, so I know this war does not he has finished. I know that the English beat the French in the 100 years war… but I am very sorry, I am a Monegasque. "

Photos from as.com