Diego López's remote problem
The goalkeeper has conceded eight goals in seven games in this second round, four of them from outside the area. Those goals have cost him seven points.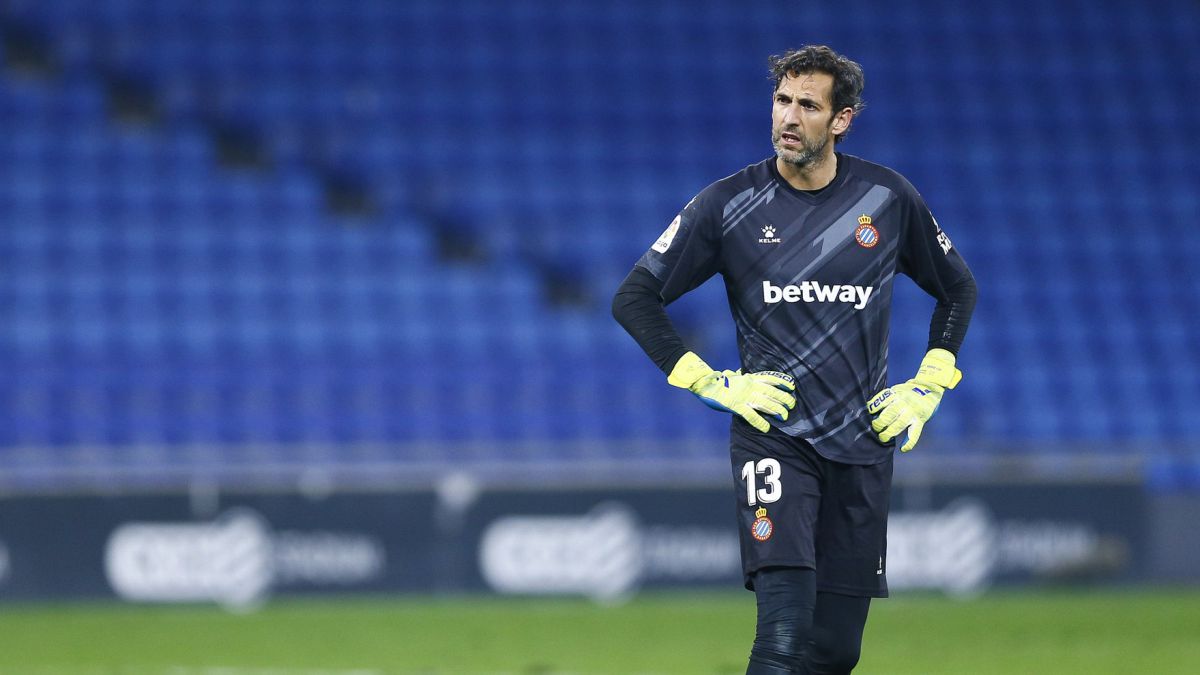 If there is one word that reflects Espanyol's performance decline in this second round, it is vulnerability. The perico team is no longer that rocky team that boasted an unbeaten record (538 minutes), but ending with a clean sheet has become an exceptional circumstance in this second round: only those of Vicente Moreno achieved it against Sabadell (1-0). Behind it hides an unusual data.
Of the eight goals that Espanyol has received in this, for now, insufficient second round to return to Primera, four of them have come from outside the area and have cost them seven points. A fact that hides several conclusions, but that shows one of the new problems of the blue and white team in defense. The rivals find their way to the goal in this type of action, which has ended up blowing up games that the Blue and Whites had, a priori, controlled.
Of the 18 goals conceded, 28% have come from beyond 18 meters, 50% focusing on this second round. Against Rayo Vallecano, Isi Palazón scored a 2-1 free-kick and Montiel, also taking a short infraction, surprised Diego López with a spanking while Adrián Embarba changed his pants. A match that, with 2-0, seemed in the bag, was a hard blow (2-3) thanks in part to that success due to the impossibility of the defense to block the launch and of Diego López to stop it.
In the last two games the rivals have also shot from outside the area and have won a prize. Sporting's Uros Djurdevic scored to make it 1-1 like Nahuel, from Oviedo, to tie again. Except for Isi, the Espanyol defense chose to prevent the player from entering the area and left him space to launch. Although, habitually, the index of goals from outside the area is low, it is not the case in Espanyol. Oviedo attempted up to five remote auctions, and one of them won a prize.
Last year, Espanyol broke into other areas. He received goals from set pieces, in counterattacks or in shots from inside the area. Only three of them were from the front of the area or beyond. This course already has five. The step backwards that, unconsciously or by strategy, Espanyol takes when they go ahead is playing a trick on them. Rivals find loopholes to scratch points.
Photos from as.com