Diego: "We are ready to face the challenge"
Despite the entity of United, the Granada coach sees his team ready to compete and make things difficult for any rival: "We are confident in our possibilities."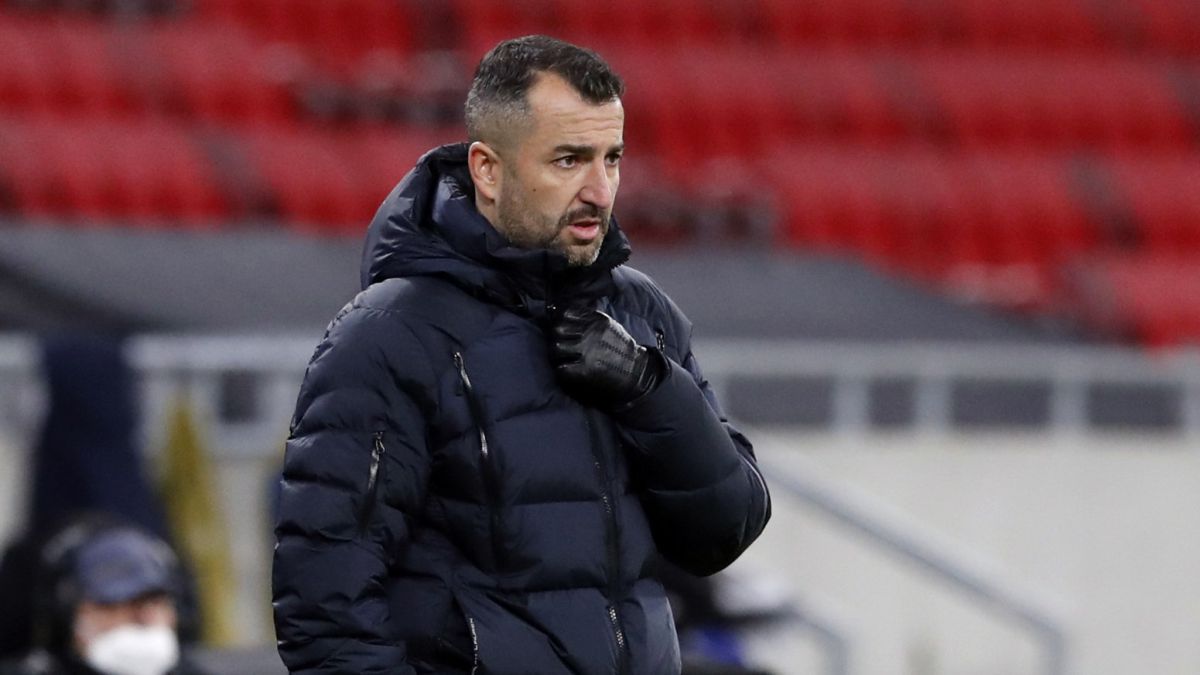 Granada's squad learned the name of their quarter-final rival, Manchester United, just as they landed at the airport from Budapest. The team arrived in the Nasrid capital a few minutes after the draw took place and from the same plane its technician, Diego Martínez, attended Movistar + to assess this historic tie. "As we cannot choose a rival, what we can do is prepare to the fullest and enjoy a tie against a European great like Manchester United. As we have always done, the objective is to give our best level, try to improve ourselves, be as faithful as possible to our identity, our values and compete without complexes. In football, all games have to be played, they have to be competed. Many things can happen in a 180-minute tie plus discounts and what I am clear about is that we are ready to face the challenge ", the Galician coach said with a smile.
The difficulties that United will offer will be maximum, but Granada feel they have the right to keep the European dream alive and see themselves with options to be able to compete against the British: "Being here is already something unique, it has to be a tremendous motivation to all Granada players now compete without complexes, which is what this Granada has done. Nobody expected that we would have qualified to play in Europe, not even having passed the group stage and here we are. We trust in our possibilities and we are going to make the most of them. "
Matches will be played on April 8 and 15. By then, Diego hopes to have the infirmary empty: "Right now what worries me the most is that I can count on my entire team, that they can all be healthy. That is what occupies me the most and what I have the most in my head ". Luis Suárez, Foulquier, Luis Milla, Neva and Soro are the players who currently occupy the rojiblanco medical section. Granada will not have any suspension due to suspension in the first leg.
Diego also acknowledged that the party at the hotel after eliminating El Molde was long: "It is a moment that you have to enjoy, you have to fill yourself with positive energy. There are players who spend their entire sports career and do not experience moments like this. In a prudent way, but it had to be celebrated and that is what we have done at the hotel. Today we are all sleeping on the plane, recovering and getting ready because on Sunday we have another game. "
Photos from as.com