Dídac and the endless journey to match 175
The Espanyol side has been a whole season without playing in LaLiga. And he can return to Oviedo, the same rival with whom he went from starter to substitute.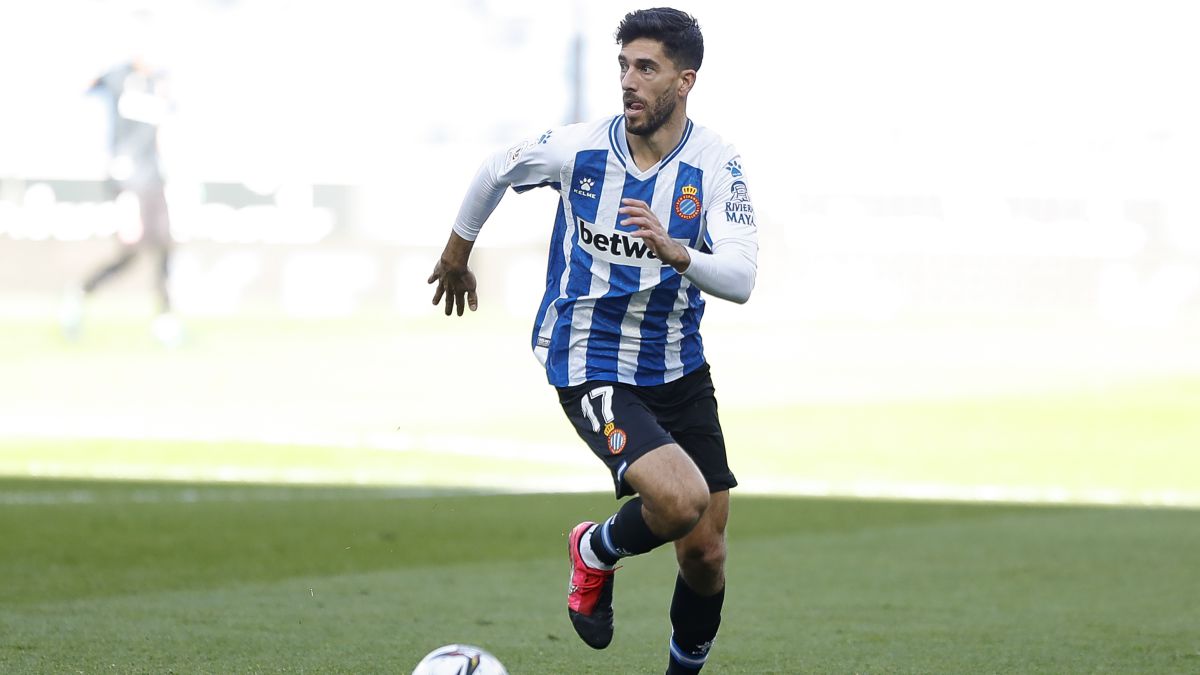 Appeared on the board of the first day, against Albacete. Also in the second, against Mallorca. And in the fifth, the sixth, the eighth ... It seems that we are talking about another season, the most remote past, but it was this Smartbank League 2020-21, which Dídac Vilà started as a tenant on the left side of Espanyol. Until, little by little, Vicente Moreno opted for Adrià Pedrosa. Now, the dismissal due to sanction of the young man from Castelldefels gives the doors of spring an opportunity that the one from Mataró had not had since late autumn.
Specifically to December 13, against Logroñés, not only the last title of Dídac goes back, but also his last minutes to date in Second Division, where since that half part in Las Gaunas he has remained nine consecutive days on the bench without ever arriving to dress short. Only the Copa del Rey, in the matches against Llagostera, Burgos and Osasuna, gave him an insufficient truce and the possibility, yes, of approaching a round figure that seemed never to arrive.
If Moreno finally opts for his contest this Friday, Dídac will complete 175 official matches with the Espanyol shirt, since his debut on the distant January 29, 2009, no less than in a 3-2 Copa del Rey against Barcelona with Mauricio Pochettino making his debut as a coach at the Camp Nou.
The left-hander was only 19 years old, who will have needed up to three stages at Espanyol to reach those figures. And he will foreseeably achieve it against Oviedo, the same rival against whom he made his debut as a substitute this season. A most symbolic revenge.
Photos from as.com