Dani Castellano is discharged and returns to Gran Canaria
The club announces that the yellow side will remain at rest upon arrival on the island and with monitoring by the club's doctors.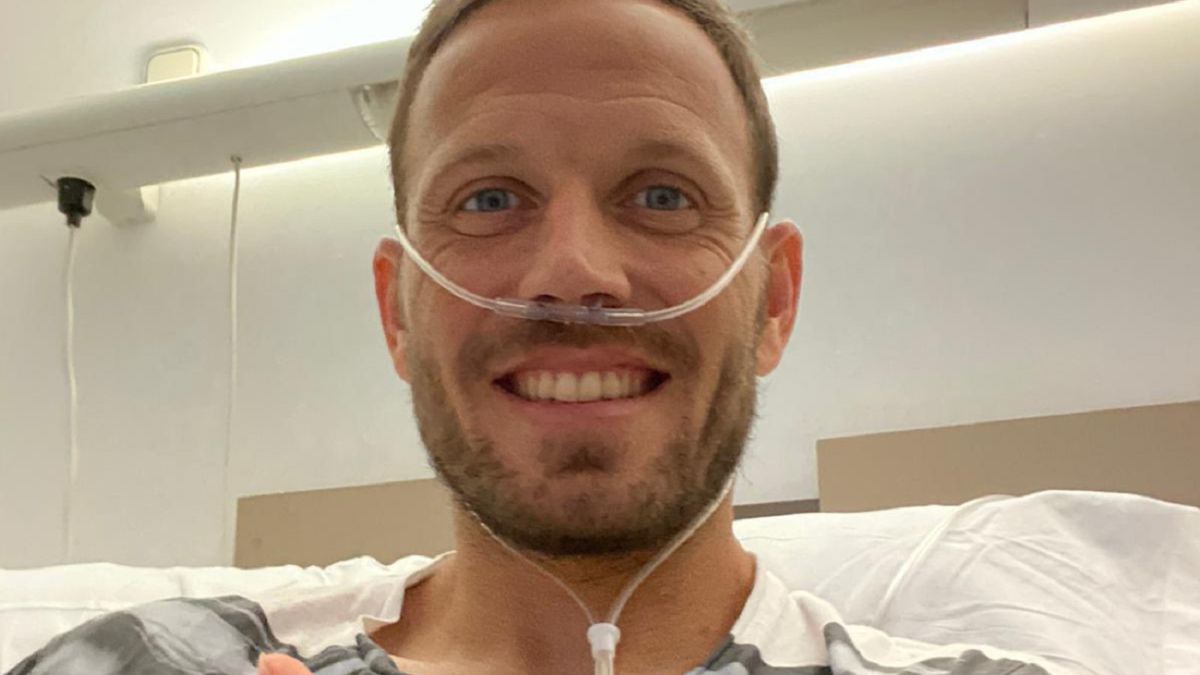 The wait is over and Dani Castellano says goodbye to his stay in Tenerife after having spent two nights under observation in a hospital on the neighboring island, after the scare last Sunday. The veteran winger suffered a strong hit in the Canarian derby that caused a pulmonary contusion, having to be treated by the doctors of both teams and the Red Cross, until he was removed on a stretcher.
From the initial shock to tranquility. The twin, yellow captain in Sunday's derby, returns home after having surely taken one of the biggest scares of his sporting career. It was the 60th minute of the game when, suddenly, Shaq Moore threw a cross from his wing that hit his side squarely. After the first blow, the footballer falls collapsed to the ground in pain, leans on his knees and, when it seems that he is going to sit up, he begins to expel blood through his nose and mouth and falls back to the ground. Fright and uncertainty take over the moment until good old Dani, already leaning on the stretcher in a safe position, raises his thumb as a sign that everything is fine.
Once a strong blow from Castellano in the right hemithorax was confirmed at dawn and that he will have to spend one night in Tenerife, finally there have been two as a precaution, in addition to performing different tests that could rule out complications.
He will return by boat to the island today, due to the pressure of the planes and, for now, he will be this week off with the club's monitoring, so he will miss Thursday's game against CD Lugo (8:00 p.m., Estadio de Gran Canaria) and next Sunday against RCD Mallorca (7.30pm, Gran Canaria Stadium)
Photos from as.com