CSKA considers the departure of Mike James for granted soon
Mike James will not return to CSKA discipline, according to the latest statements by the club president: "It is impossible to settle this conflict."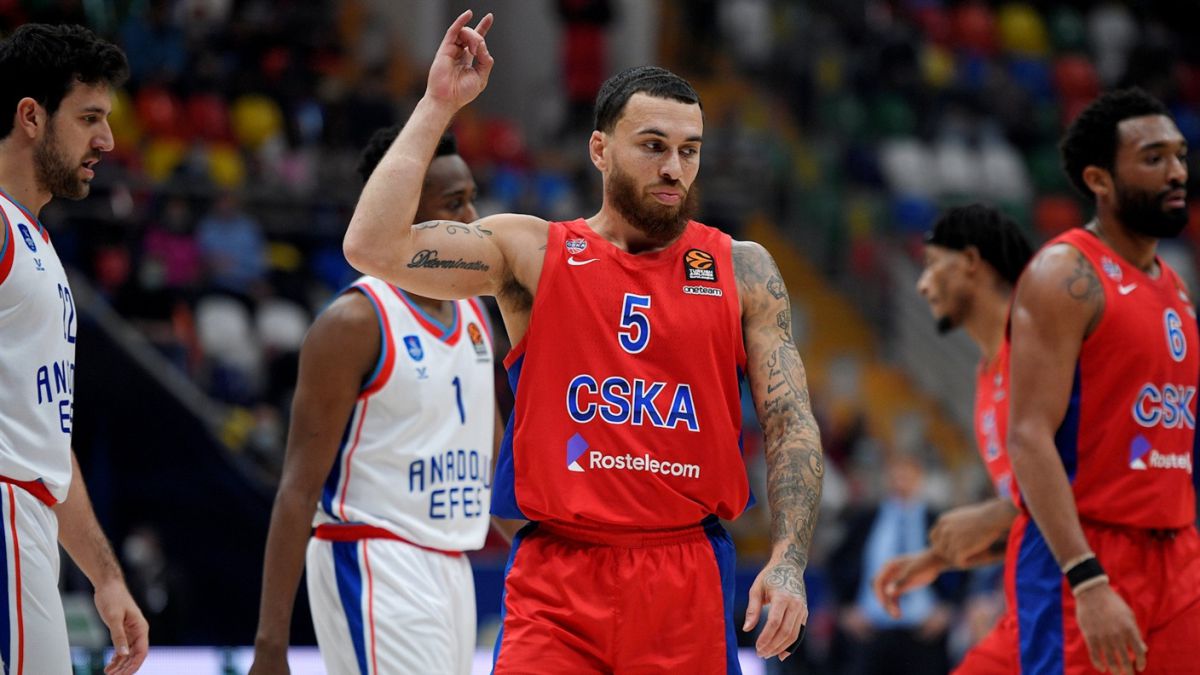 CSKA has a problem with Mike James again. A few weeks ago the player and the club already raised an impasse after two personal problems of James and the lack of waist of those of Moscow for this reason, even considering the departure of the American star. The situation was redirected, but for a short time. The tension with Dimitris Itoudis, the coach of the basketball team, is unsustainable, reflected in a time-out in a VTB game in which the Greek sent Mike James to the back of the bench to never use him again. The voltage is, or was, maximum.
The player is currently suspended by the club, being discarded for the next matches in which a determination is made. And, if it has not already been taken, at least it has been spoken and the positions have been made clear. For Ituodis, who led CSKA to win the Euroleague in 2018, there is no going back.
Andrei Vatutin, president of the Russian giant, has offered his position to Championat. It seems that an outcome is near and this would be the contractual separation:
"It is impossible to settle the conflict between James and Itoudis. We must not demonize Mike because he is a great basketball player, but the situation has turned into a conflict. Unfortunately, it is not possible to solve it, which is very sad, but it is Better to admit it and not live in the hope that a miracle will happen. Itoudis is an experienced and knowledgeable coach who has his own perspective on how to build a team, being responsible for the result. For the coaching staff the decision to remove Mike will positively affect the team. team "
Mike James is the leading scorer in the Euroleague with 19.3 points per game. During the season, the dependence that this team has on the Portland player, who came to play in the NBA and is one of the most electric exteriors in European basketball, has been demonstrated during the season. From his last team, Olimpia in Milan, he also left with a valid contract as he did not marry the idea of the coach (Ettore Messina). As soon as the interest in discharging him has become known, despite the fact that this season they will no longer be able to sign anyone to replace him in the Euroleague and they will have - if he leaves - fight without him to regain the title, there have already been names like Marius Grigonis ( Zalgiris) in the form of future additions upon departure.
Photos from as.com