Crutchlow: "Marc is Marc and he won't be slow when he comes back"
The new Yamaha tester admits to being upset about not continuing on the grid and does not understand Aprilia, but he is happy with his new role.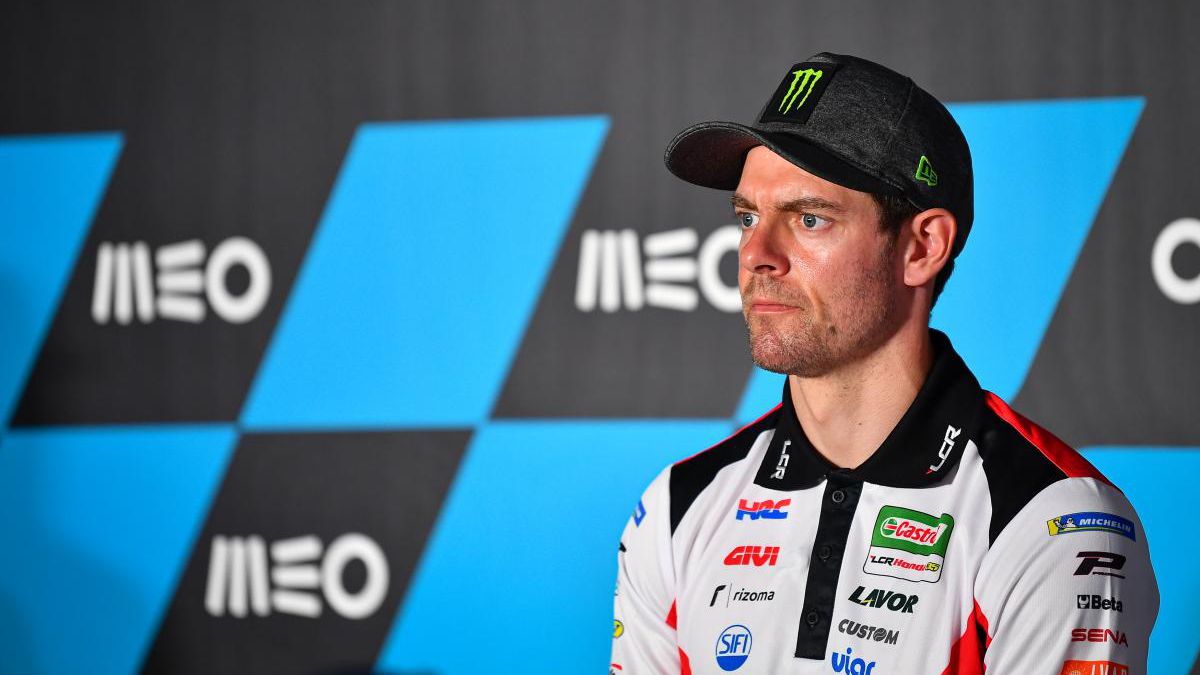 First appearance before Cal Crutchlow journalists in his new role, that of test rider for Yamaha, a factory for which he already raced, as a satellite rider, from 2011 to 2013. At 35, he acknowledges that he would have wanted to continue on the grid of MotoGP and that he does not understand Aprilia's decision not to sign him. Still, he is content in his new role serving his new bosses, including Rossi, Maverick, Quartararo and Morbidelli, and wishes a soon return from Márquez, whom he imagines flying from the start.
"Obviously I'm upset that I'm not on the MotoGP grid this year. Honestly, I had options to go to Aprilia, but I'm not surprised with the way things turned out, because the teams and the factories make different decisions already. Sometimes they are strange. Now I am as a test rider and I think it is a very good job, but I really do not understand his decision. Obviously, there are great talents in Moto2 and Moto3 who are taking steps towards MotoGP. Being here is good, "began the Briton. , to add: "I feel good with Yamaha. The brand prepared for the Sepang test, but it was canceled and we started here. It is a long time without getting on the bike, but I am prepared, although I know it will be difficult and that the first two or three days will be to feel comfortable on the bike. You have to understand it. To go fast, you must first feel comfortable on the bike. "
When asking the winner of three MotoGP GGPPs which Yamaha rider is most similar to him in terms of riding style, he believes the following: "I would say that, when I was at Yamaha, it was Valentino. Last year I couldn't compare because we had different bikes, but When I was at Yamaha, it was Valentino who most resembled my riding ".
Now to Rossi, who is still on the grid at 42, he sees it like this: "Now he is one of my five bosses. I have the boss of Yamaha and the riders also as bosses, but if we talk about Valentino as a person, he is a person. with a great career, who works his body and has the ambition to continue. That he decides to continue is very good. Valentino could have retired twenty years ago and have a comfortable life retired a long time ago, but he needs to continue riding racing motorcycles. The same thing happened with Nicky Hayden. He needed to keep running because he loved this. Valentino maintains a passion for running and giving it his all. "
And about Marc Márquez, with whom he shared a factory at Honda for the last six seasons, he says, beginning with a smile: "Marc Márquez is Marc Márquez and when he returns he will never go slow, that's for sure. I want him to come back as soon as possible. so he can be fast in three laps, but I have no idea how he's doing. Hopefully he'll be back soon. " So be it.
Photos from as.com