According to Tuttosport, the new setback against Verona 8 days before the return with Porto has not sat at all well for the Portuguese who does not see the future of Bianconero clear.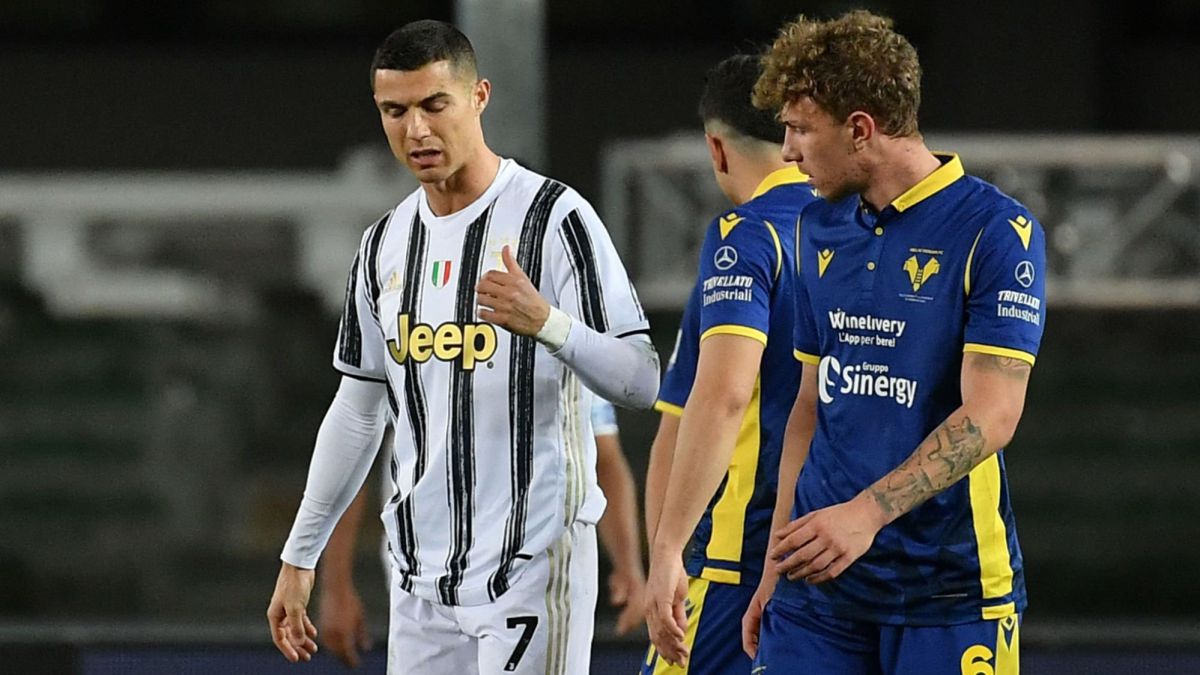 Cristiano's gesture after the Verona goal says it all. The image of the Portuguese's frustration quickly went viral in Italy and is a wake-up call for Juventus. Cristiano had struck again, another goal that put his team ahead, but Juventus played a very gray game and allowed themselves to be tied. Inter had won and Juventus are ten points behind the leader, with one game less they have to play against Naples. Very far from the head, until now an understanding Christian had been seen, haranguing on social networks, but after the Verona incident, silence has arrived.
The Tuttosport newspaper explains that Cristiano is not for parties. "The draw in Verona despite the usual goal put CR7 in a bad mood eight days before the second leg with Porto. Juventus do not want to risk losing their star, but they need a signal from their team," he explains the newspaper always very close to the Piedmontese club. The newspaper explains that the attacker, unlike on other occasions, "has not left any message of encouragement to the Juventine people on the networks after the umpteenth setback against a team from the middle zone." The newspaper explains that the gestures of Cristiano in Verona worries Juventus because it denotes tiredness because things do not finish working and the Champions League can be final.The media points out that Juventus has to avoid at all costs a premature elimination in the Champions League against Porto - they fell 2-1 in the first leg played in Portugal - if they do not want to see how Cristiano makes a painful decision. What's more, it is added that before that return match there are two games in between against Spezia and Lazio in which the team should also accelerate if it does not want to see, not how it says goodbye to the title race, but also put in risk ending up in one of the first four positions in Serie A, which entitles them to play in the highest continental competition.
Photos from as.com