Coutinho decides to go to Brazil
Barça announces that the Brazilian is going to his country to treat the problems that he drags in the injured joint on December 29 for a new medical check-up.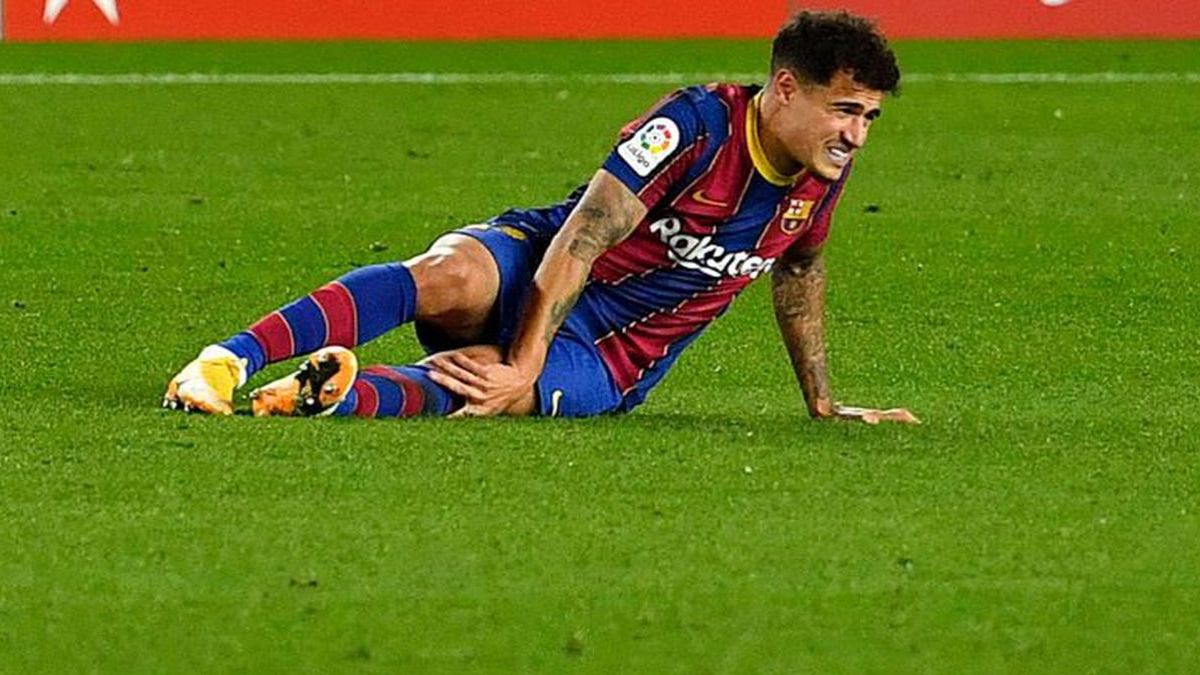 The recovery of Coutinho, who injured the external meniscus of his left knee, is not going well. So the player, according to the Barcelona medical services, has decided to travel to Brazil this Monday to be evaluated by a doctor of his utmost confidence. As reported by Barcelona in an official statement, "the first team player Philippe Coutinho travels to Brazil today to undergo a medical evaluation and treatment of the injury to the external meniscus of the left knee. It should be remembered that the Brazilian footballer was injured on last December 29, in the final stretch of the game against Eibar at the Camp Nou. Coutinho has played a total of 90 games for FC Barcelona, in which he has scored 24 goals, three of which this season. "
Three months have passed since Coutinho was injured, but his knee continues to swell and his evolution is not ideal, so he has decided to collect various medical evaluations to see what solution to adopt. A few days ago the midfielder had already traveled to Doha (Qatar) to be examined by Dr. Pieter D'Hooghe and to extract a cyst from the injured knee that was causing synovial fluid, according to Esports3. After that intervention and with the Belgian doctor's diagnosis, he now travels to his country to obtain a new medical evaluation.
After the first operation, it was estimated that the Brazilian would be out for three months, so his goal was to reappear in the Classic, set for the weekend of April 10. However, the continuous problems that the Brazilian has had in his recovery will cause him not to arrive in time to play that match against Real Madrid.

Photos from as.com