Coronavirus threatens Paris-Roubaix again
The confinement decreed by the government of France to stop the third wave could prevent the celebration of the race, scheduled for April 11 and not held in 2020.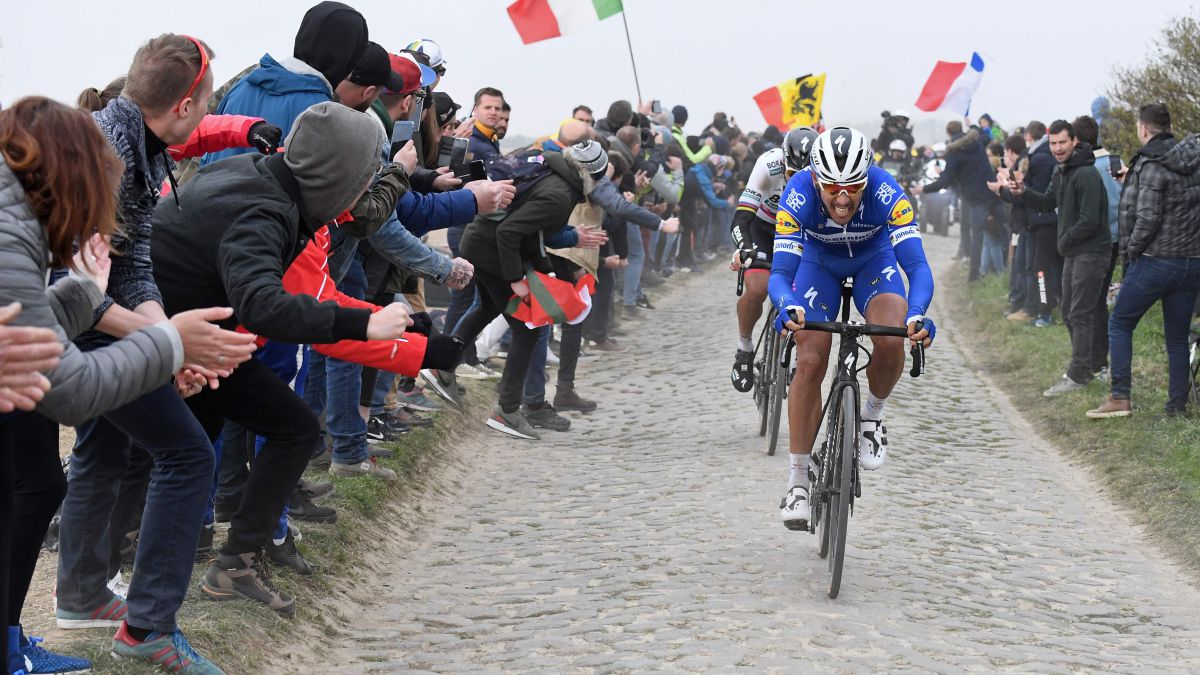 The announcement of the new confinement of 16 departments in France starting this weekend could fully affect the Paris-Roubaix, one of the great cycling classics and which had to be canceled in 2020 due to the coronavirus pandemic.
If the race was postponed in 2020 due to the first wave of the virus and then canceled on its new date (October 25) by the second wave that shook France, now it is the third wave that puts the Paris-Roubaix at risk 2021 can be celebrated next 2021, since the department of Nord-Pas de Calais, where much of the route takes place, is one of those affected by the restrictions.
Prime Minister Jean Castex announced these measures after France notified almost 35,000 new cases throughout the country this Thursday alone and in the face of the threat of the new variant detected in the Brittany area. In addition, the Nord-Pas de Calais department is the second with the most people hospitalized with coronavirus in the whole country with 3,101, only surpassed by Île-de-France, which is home to the Paris region, with 6,041 cases. 444,444
Awaiting a final decision on the race, the numerous teams in the peloton continue to recognize the paved sections for the men's event and also for the first women's Paris-Roubaix in history, while the 'Friends of Paris-Roubaix' association It continues with the maintenance work on sections such as Mons-en-Pévèle so that the race can develop normally and see the cyclists in action on the pavement ... if the pandemic allows it.

Photos from as.com