Chavarría's message after his injury: "Full confidence in my teammates"
"I am going to focus my energies on recovering and returning as soon as possible," he assures. Luis Muñoz, for his part, worked with the group and will be against Sabadell.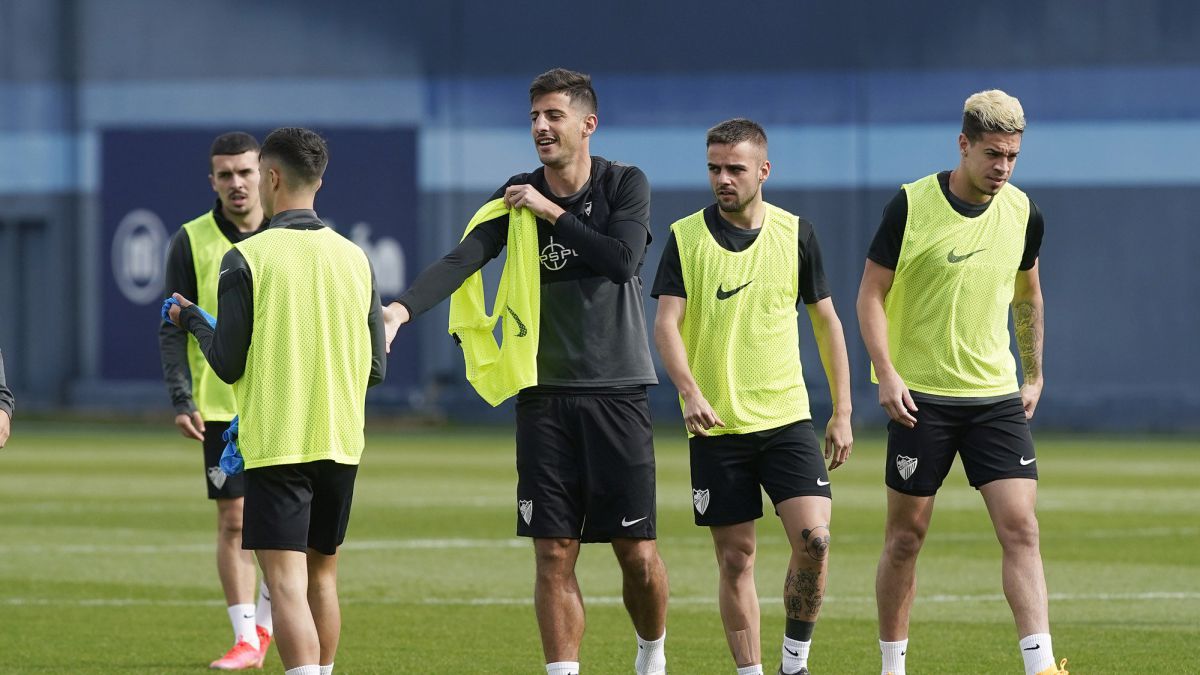 The defeat of Málaga against Mirandés claimed the serious injury of Pablo Chavarría, who suffered the rupture of the anterior cruciate ligament in his left knee and who will be away from the pitch for at least six months. The forward will not wear shorts again this season and will soon have to undergo surgery to be operated on for this serious ailment.
Since the injury was confirmed, the footballer has received a barrage of messages of encouragement through social networks, both from Malaguista fans and from his own teammates. Far from sinking, Chavarría wanted to show his more optimistic side and has launched a public message of gratitude. "Thank you very much for your messages in this difficult moment. I will focus my energies on recovering and getting back on the court as soon as possible. Meanwhile, my unconditional support for Malaga and full confidence in my teammates," he wrote on his official account from Twitter.
Manolo Gaspar and the rest of the blue and white sports management team comb the market in case an attractive option arises to fill the forward's vacancy. But the room for maneuver is minimal, since Malaga could only incorporate players who have been without a team since before the winter transfer window closed.Luis Muñoz exercised without problems
The match in Anduva also left Luis Muñoz retiring from the pitch with physical problems. The youth squad left the pitch due to a strong blow to his left ankle, but this Wednesday he has exercised normally with the rest of his teammates and except for a setback he will be available for Sunday's appointment against Sabadell at La Rosaleda (2:00 p.m. ). On the contrary, Cristian Rodríguez continues on the sidelines of the group with a bone edema in the fifth metatarsal of his left foot that prevented him from taking on Mirandés. Matos was also absent from the session as a precaution.
Photos from as.com