Chavarría breaks the crusade and says goodbye to the season
The tests to which the Málaga striker has been subjected confirm the seriousness of the injury. The Argentine will have to undergo surgery and will not play again until next season.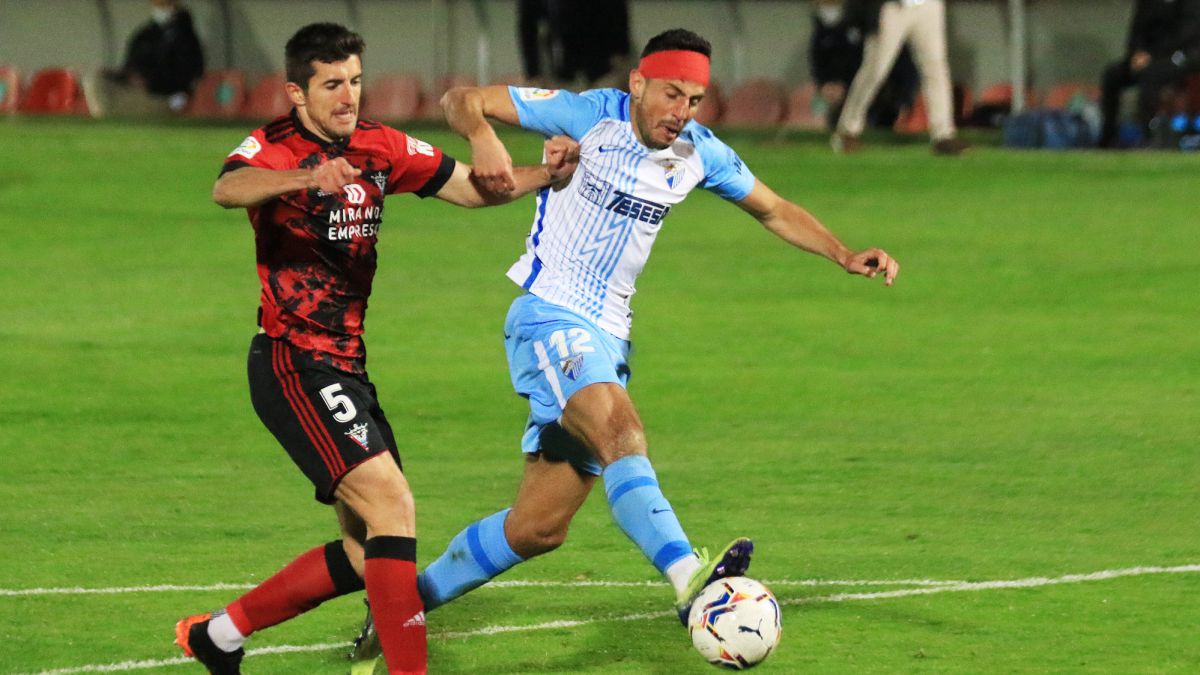 Málaga confirmed the worst omens and Pablo Chavarría, one of its differential players, will not play again this season. The blue and white striker left the field of Anduva injured in his left knee and the tests to which he has been subjected this Tuesday have revealed the severity of the ailment: he suffers a tear of the anterior cruciate ligament.
"The attacker, once the inflammation of the injured joint goes down, will undergo a surgical intervention in the near future which, as happened with Iván Calero, will remove the Argentine from the playing fields what this 2020-21 season ", Explained the club itself through a statement.
This loss leaves Malaga's attack very diminished, since Pellicer is left with only two forwards in his first team: Caye Quintana and Orlando Sá. The contribution of the former has gone from more to less so far this year and in terms of Portuguese, its performance to date has been minimal and it has barely enjoyed continuity
The club could only replace him with an unemployed player
Málaga's sports management does not rule out going to the market to incorporate a striker who makes up for the loss of Pablo Chavarría. But the room for maneuver available to Manolo Gaspar is minimal. And it is that it can only incorporate a player who is currently without a team and who was already in that situation before the close of the winter transfer market. In addition, of course, it would have to fit into the very tight financial parameters available to the club. Gaspar and his work team comb the market in search of an interesting option that fits these parameters.
Photos from as.com