Casademont Zaragoza recovers in the Champions League
Dylan Ennis (18 points) and Elias Harris (17) led the hand team, which continues to aspire to sneak into the Final Eight of the European competition.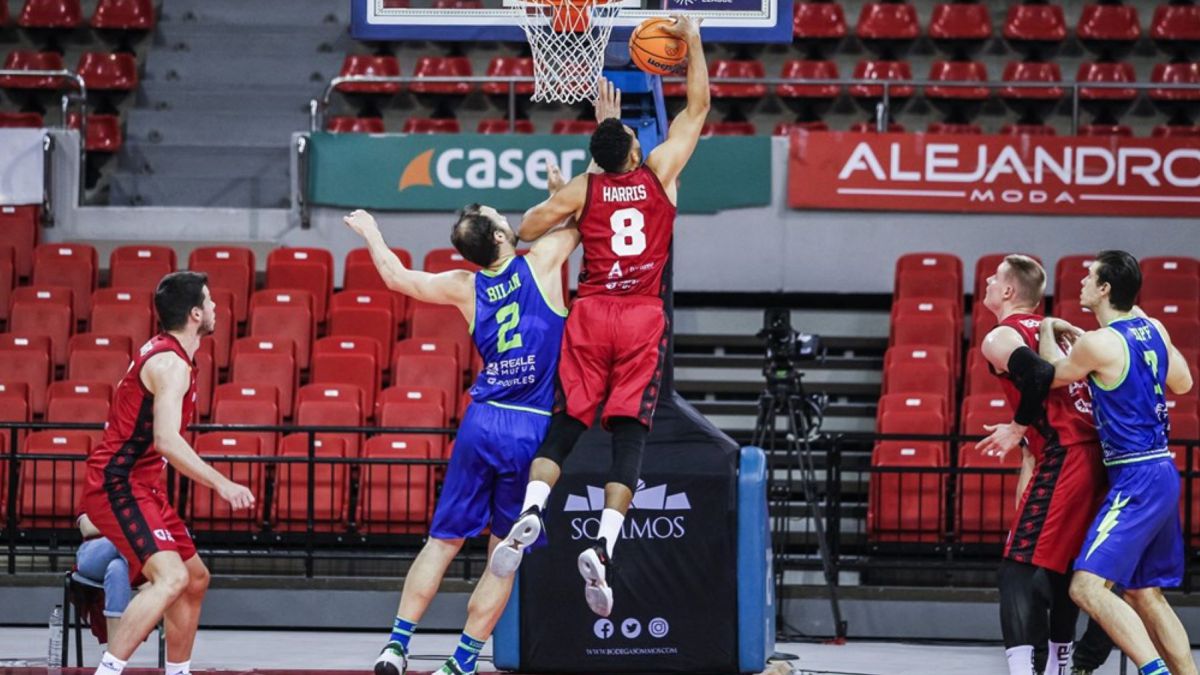 Casademont Zaragoza managed to redeem itself from its last bad results by beating the Italian Dinamo Sassari by 105-88, a triumph forced to continue aspiring to reach the "Final to Eight" of the Champions League.
Sergio Hernández's team exhibited an improved version with respect to the last match played against German Brose Bamberg, with whom they lost by 41 points in the previous match and conceded 117, and also with respect to those played in the Spanish League.
The Casademont Zaragoza received a team that was gambling its options to stay alive in the continental competition and which was only worth victory for it, but the rojillo team recovered a fierce defense, which has only exhibited with a dropper this season, to minimize the virtues of the Italian team and achieve victory.
The Spanish team went from less to more and ended up drowning, thanks to their intense work under their basket, a rival who started better but ended up asphyxiated because he only played with seven men due to the absences of Toni Katic and Marco Spissu.
The Italian team, aware of its superiority in the paint, loaded the opening game inside and Miro Bilan became the master leading his team, which scored easily and also captured offensive rebounds that gave second options against a too passive Casademont Zaragoza in defense, which made the advantage of the Sardinian team grow until the end of the first quarter (20-31).
The situation looked bad for the home team, but the start of the second set drastically changed the situation. Sergio Hernández's team, with strong pressure from the basket and also with great activity in their own field, stole balls and ran into the open field, so in three minutes he scored a 15-4 partial that returned equality to the scoreboard
However, this great activity did not have continuity in the degree of intensity and that allowed Gianmarco Pozzeco's team to prevent the bleeding from continuing thanks to its points in the area and for the match to reach its equator with a tight 51-52.
The refreshment time gave new energy to the owners of the land and, again aggressively behind, they began to generate advantages that reached eleven points (76-65) at the edge of the end of the third game.
Those from Sardinia, with a 2-3 zone, came to reduce the difference to five points in the 34th minute, but the constancy of the Zaragoza team and the good handling of the ball to break the zone and continue intense behind, made them take the victory.
Photos from as.com