Carrión will not risk with Gallar
The winger joins the group's work this week, but his presence in Mallorca, where Navas and Gil will not be, is not certain.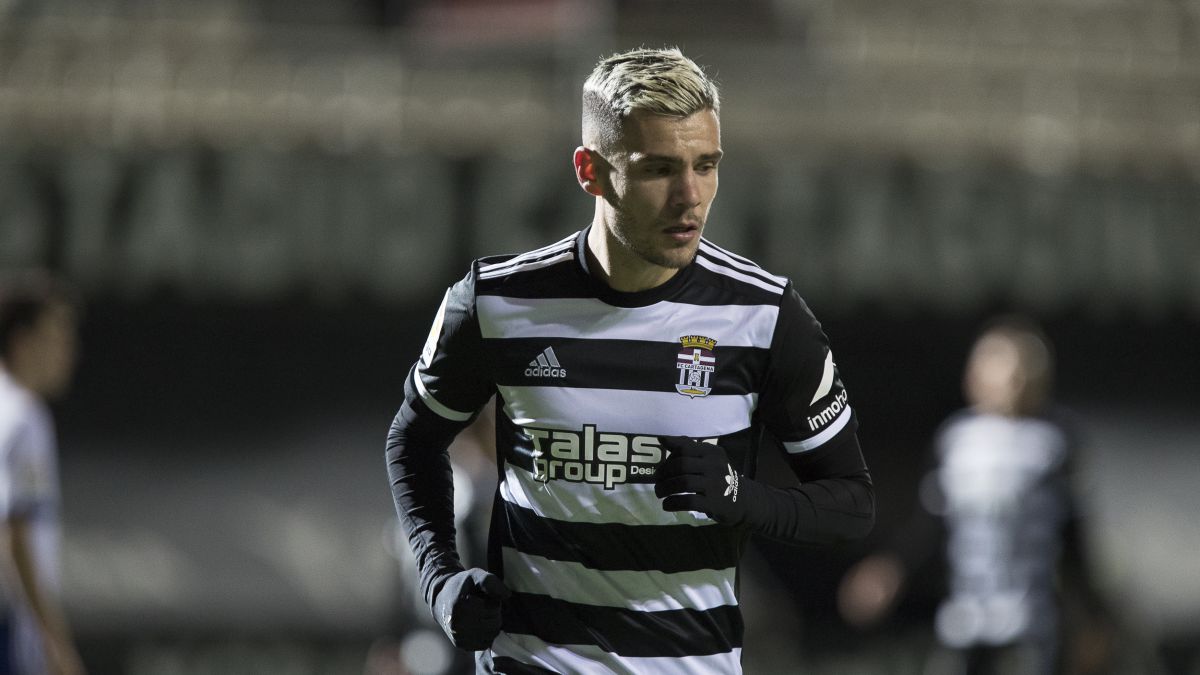 The victory against CD Leganés has given peace to the surroundings of FC Cartagena. Sunday's clash against RCD Mallorca will not be faced with the necessity that it would have had had it not achieved a good result last Friday. Outside of relegation, the Albinegro team will visit the leader without 'obligations' and could do so with the return of a key man for Carrión, the winger Álex Gallar.
After three weeks away from the team, where he lost the matches against Rayo Vallecano, Las Palmas and CD Leganés due to injury, Gallar will start the work week this Tuesday at the same pace as the rest of his teammates. But from the coaching staff he will not take risks, they know that he is a decisive footballer in the offensive aspect and they could delay his return for the duel with SD Ponferradina, a week later at home.
Those who will not be safe against RCD Mallorca are Raúl Navas and Nacho Gil, both due to expulsion. The first saw the red for a hard tackle on an opponent in the add-on and the second when he was in the stands, for protesting an action in the game. Except for surprise, both will be punished with a meeting.
Carrión's options
With the losses of Navas and Gil, the doors of ownership are reopened for three men. In the rear, Andújar and Carlos David will fight to accompany Datkovic. Meanwhile, everything indicates that Cayarga will return to eleven to occupy one of the ends unless Carrión has Gallar. Another possibility to consider is to place Elady on the wing and introduce a midfielder behind Rubén Castro.
Photos from as.com