Carlos Sainz intons Ferrari
The man from Madrid makes his debut with the SF21 in tests with the fifth best time of the day under a sandstorm. Verstappen, Norris and Ocon, the fastest.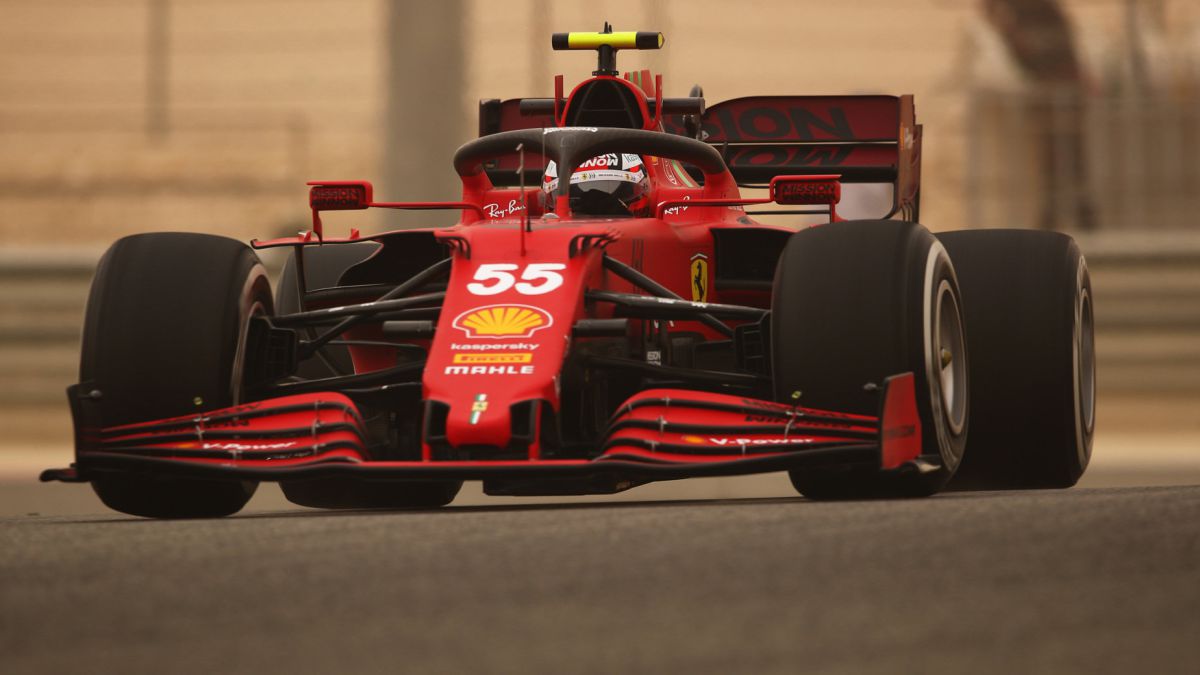 Under a sandstorm, Carlos Sainz put on his overalls to make his official debut at the wheel of the Ferrari SF21, and the sensations are very good, as good as they can be in pre-season testing. The Madrilenian completed 57 laps in the afternoon session this Friday, wrestled with the hard Pirelli compound and improved at the end as soon as he mounted the intermediate rubber (the equivalent of the soft one at the Bahrain GP). The Sakhir track was not a joke, in the middle of a dust blizzard, but the red and burgundy car responded with the fifth best time of the day.The times, in any case, are not representative: it was shot more than two seconds from the pole of 2020. The power that Red Bull showed on this first day with the fastest lap of Max Verstappen and the 139 laps he completed is representative The dutch. Esteban Ocon's Alpine lagged behind, 129 steps per goal in his case and only four tenths of a theoretically superior car. Verstappen and Ocon did not rotate, they rode alone all day and the beating at 30ºC is remarkable. Norris's McLaren Mercedes slipped between them. Ricciardo sent in the morning, Woking's car is solid although the Briton made several minor errors.Bad day for Mercedes
Mercedes missing, and that is news and worrying for Brackley. Their car will be the benchmark this year, no doubt, but a gearbox failure early in the morning left them with hardly any mileage on the morning strip. Bottas did six laps and closed the classification, Hamilton was able to retaliate later with 42 laps, but he had to do the dirty work of correlation between factory and track, ungrateful and very boring for a seven-time champion. What remedy. Several improper errors by Hamilton closed the day, with braking passes on an almost impractical asphalt.
For the rest, a red flag from Ferrari when Leclerc was thrown, apparently nothing serious (because Sainz left in the afternoon without problems) and good morning to everyone except the Mercedes and Mick Schumacher, who dealt with the morning breakdowns of the Haas. Mazepin had more luck and means to start his career in Formula 1. All in all, Roy Nissany himself was faster than the American-Russian car, who bought a test day from Williams and left Russell and Latifi sitting.

Photos from as.com