Calderón's anecdotes in Toronto: the Englishman, being LeBron ...
The Spaniard, who played 14 years in the NBA, reviews some of his best stories related to the Raptors, the franchise in which he was the longest.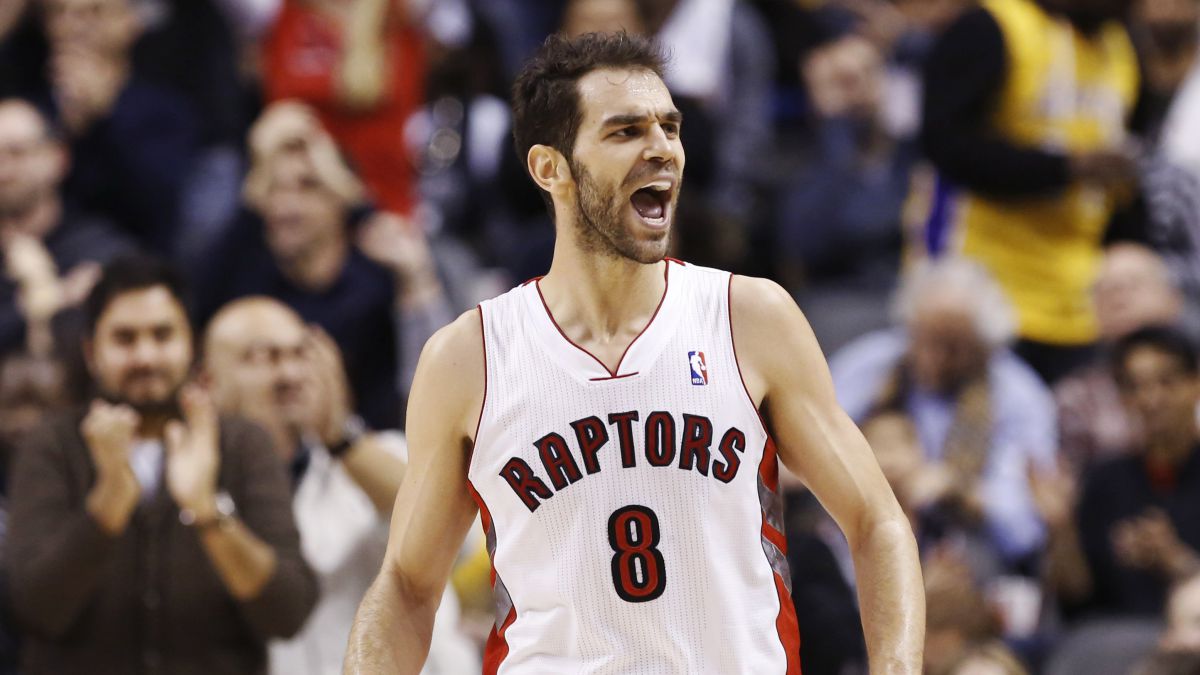 One of the most respected people in the Raptors, a young franchise that in just a few years has already won its first NBA title (2019), is José Manuel Calderón. The point guard from Villanueva de la Serena made the Americas two decades ago in the only team that is not from the United States in this competition. The international atmosphere that was breathed there, where at one stage Jorge Garbajosa accompanied him, helped him in the adaptation. Calde brushed the All-Star on one occasion and has several records in the Raptors, although in reality he is loved for the enormous professionalism, respect and desire for coral with which he developed the profession when he was active. Now, as Michele Roberts' assistant at the Players Association, he sees everything in perspective and enjoys what he lived through at that time.
Calderón came to the NBA in 2005 and stayed until 2019, when he hung up his shoes. The longest period was spent with the Raptors, the team that relied on him for the League. He was with the Canadians for eight years. It is an entire institution that is revered at similar levels of players with more sports impact, such as Bosh or DeRozan.
In an interview on the Dishes & Dimes podcast, the Spanish player, one of the best in the country's vast basketball history, reviewed the best anecdotes of his time in Toronto.
His arrival and the huge problems with English: "The biggest problem for me was the language. It was impossible. It was very difficult. I played in Europe, we had some American players and I was teaching English, so I thought everything would be fine Until I got to Toronto. One day I came home from preseason training and my wife asked me, 'Aren't you tired?' I said, 'No, but my head hurts. I get along with basketball. I can run everything they ask me, but I also have to think about what they are saying. "I had to translate and think about what they wanted to say, so I had a lot of things on top of me and it was very complicated for me. And even more so for me. position. I am the point guard, the game director, and there were times when I would ask for a play in midfield, I would look around and none of my teammates would move. They had no idea what I was saying to them. So the coach , Sam Mitchell, changed all orders to signals. 'Jose won't have to I need to talk. ' That was tough and I gave more classes. I even remember laughing in the locker room without knowing if they were laughing at me or just laughing at something else, I had no idea. There were too many accents, everyone was talking too fast and I couldn't handle it. The first few months were a headache. "
His son's doubts when he saw the passions he arouses in the Raptors: "I was in Toronto with my family to watch Game 7 against the 76ers, the one on the day that Kawhi Leonard made that incredible shot. I sat in the front row with my son. We had spent a couple of days there. So we ended up going to the pavilion, we went early, we met a lot of people there from the Raptors organization, we sat down and they kept asking me for photos. But even before that, I was They stopped many times. We would walk around Toronto and people would ask for photos and autographs and they would always say the same thing: "Thank you, José." It's respectful, I love it. I talk to people. But in the front row my oldest son, I just watched and said nothing at all. They even put a tribute video on the big screen. So after the video, my son says to me: 'Let's see, Dad. Why do they ask you for more photos here than in Detroit or in Cleveland? Were you that good? Were you like LeBron James or Stephen Curry here? something I've missed. What happened when you were here? ' He didn't see me play much in my career. I told him it's because he already saw me as a veteran and in a different role, without playing so much. But he couldn't gauge how important he was in Toronto or how good he had been there. LeBron or Curry. I liked the comparison. Then I told him he wasn't like LeBron James. 'I'm a few steps behind,' I said, just a few steps. Now you see everything, you know the names and you understand. "
The day he got the wrong locker room from routine: "Did we talk about when I went in the wrong direction when I was playing Detroit in Toronto? Yeah, I went to the Raptors locker room. It was automatic! I knew I was playing for the Pistons "OK? I was talking to the franchise people, saying hi, and I just walked in by mistake. I was so used to it that I didn't notice."
The competition that was met with Jack, Ford and what the press pressed: "I had a great relationship with all my colleagues. They were my friends. I have always been honest. We can compete with each other and remain friends. If I play more or less, it does not mean that I cannot be your friend. It is not my decision, I am not the coach. You and I want to do well and we are all trying to improve our teammates, which is why we are the guards. That is why now I have a great relationship with all of them. From the outside, at the beginning, they told me: 'You should play more' .. It was not a problem for me at all and that is why I had the feeling of being respected by my teammates and by rivals ".
The famous celebration of Marc Gasol when the franchise won its first title: "I have to admit that I already knew that Marc. We had won together. We took the world and European championships with Spain. But even when we celebrated a silver medal, like when we lost to the United States at the Olympics. I knew that Marc, so it wasn't a surprise to me. I even said, 'You could have done better.' But he was great. "

Photos from as.com