Brussino sets the pace for Casademont Zaragoza
The Argentine finished with 20 points (10 in the fourth quarter) and 11 rebounds for a PIR of 29 in the victory against Coosur Betis.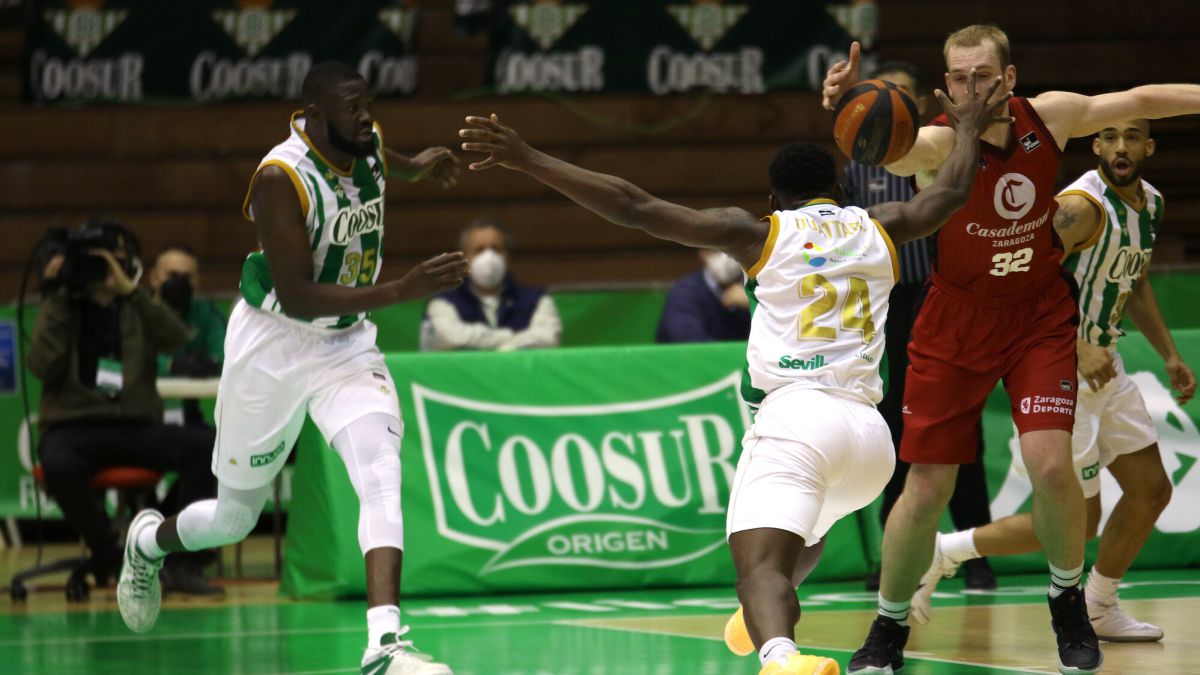 The Argentine forward Nixo Brussino, with twenty points and ten in the last quarter, was the decisive player in the victory (82-85) that Casademont Zaragoza achieved this Sunday on the Coosur Betis court, which was about to tie with Randle's midfield shot over the horn.
After a few minutes controlled by the Aragonese (2-6 and 6-11), with the rookie Wiley and the reappeared San Miguel on the track, the points of the Senegalese pivot Youssou Ndoye prevented the visitors from escaping in a first period marked by the bad percentages in attack of both teams (14-16) .
The first pull of the hands came with a partial 2-13 at the beginning of the second period, when Ennis emerged to hammer the Betic ring from long distance and the locals, with Feldeine on the bench due to his two personals, found no response to the success of Casademont Zaragoza (31-41 at halftime) .
The points at Coosur Betis are usually the thing of the Dominican forward James Feldeine, who emerged in the third period to lead a 9-0 partial that returned his team to a game in which his opponent was supported by the work of the loan from the Gran Canaria Jacob Wiley, very successful in his debut.
Two free throws by Ndoye completed the Betic comeback, which tied for the first time in the game midway through the second quarter (71-71, mis. 35) and was able to get ahead on a layup on Randle's counterattack, but a teammate came to the rebound with such enthusiasm, he swept the ball.
At that point Nico Brussino emerged with two trays and a triple, seven consecutive points that stretched a Zaragoza team that only got out of control in the final seconds, when Ennis shot to the basket in an unexpected way still with time for Randle to capture the rebound and shoot from his field a triple that was that of the tie and that came out spit out after dancing on the iron.

Photos from as.com