Brooklyn pounding in overtime
An Irving error and a Murray basket carried the game into overtime, but the Nets won. Historic James Harden Party.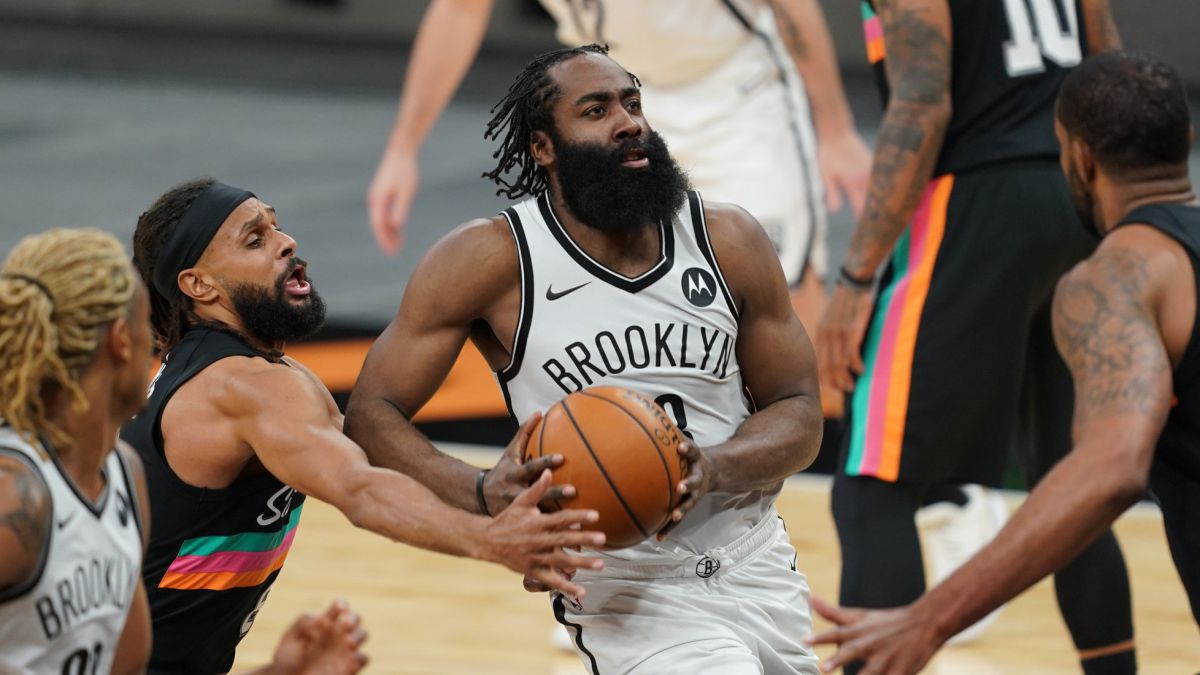 The Nets won in overtime 113-124 on a night that was complicated at the end by wanting to win too soon. The Spurs only had to take advantage of the gift of reaching overtime, but in it they could not even overshadow their rival.
A action by Irving on the penultimate possession of the game gave the Spurs the chance to tie, which they did with a desperate pitch from Dejounte Murray. However, the Texans only scored five points in extra time and fell away from a rival who knew how to close the match at the second.
James Harden, with his 30 points, 14 rebounds and 15 assists, now has the seventh triple-double for the Nets, achieving for the first time in franchise history a game of these characteristics. Without Durant, still out, Kyrie Irving had 27, Bruce Brown had 23 and Nicolas Claxton surprised with 17. In San Antonio the leading scorer was DeMar DeRozan (22 points).
The Nets ended their great streak against the Mavericks last Saturday, but now they win again and are 23-13. Spurs lose their second game after the stoppage due to coronavirus and are 17-13.
Photos from as.com