Binotto, satisfied with the tests: "We have a good base"
The Ferrari boss, happy with Carlos Sainz's adaptation to the SF21: "He did a lot of work in Maranello and is very well integrated into the team."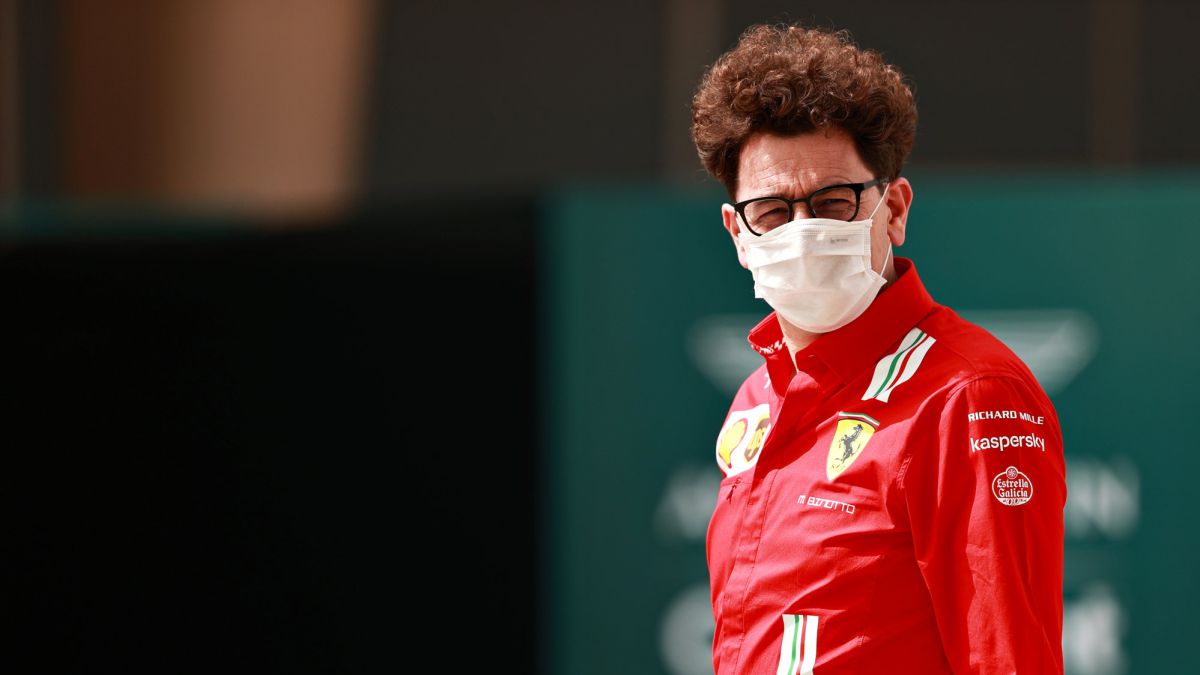 Neither celebration nor scaremongering, Ferrari is expectant after some preseason tests that clear up some unknowns and include others. The SF21 is better than its predecessor, no doubt, and faster on the straights. Although all cars have progressed, there have been very different approaches to using the two tokens. From the McLaren diffuser to the Mercedes floor, or the finesse of Alpha Tauri. Mattia Binotto prefers not to speak out about the possibilities of the car that Carlos Sainz and Charles Leclerc will drive.
"We have tried to develop the rear of the car as much as possible and in these tests the fundamental thing was to analyze the correlation between the wind tunnel and the track, collect data and compare. We are quite happy with the correlation and that means that we have a good base for the next simulations or evolutions ", explains the Swiss engineer, head of the Scuderia, satisfied because" everything has gone well, the planned plan has been followed "."Sainz is well integrated, I am very happy"
The adaptation of Sainz seems to be equally on the right track: "It was another very important aspect for us, Carlos drove the old cars in the previous weeks and was essential to integrate him with the engineers and the procedures. He did a lot of work to prepare this preseason, also in the Maranello simulator, it is very well integrated and the relationship with Charles (Leclerc) is good. I am very happy. "

Photos from as.com