Bilbao-Betis: the closest thing to a final due to permanence
Rousselle, hit on the Achilles tendon, could return for a vital game from below. The Biscayns already prevailed in the first leg.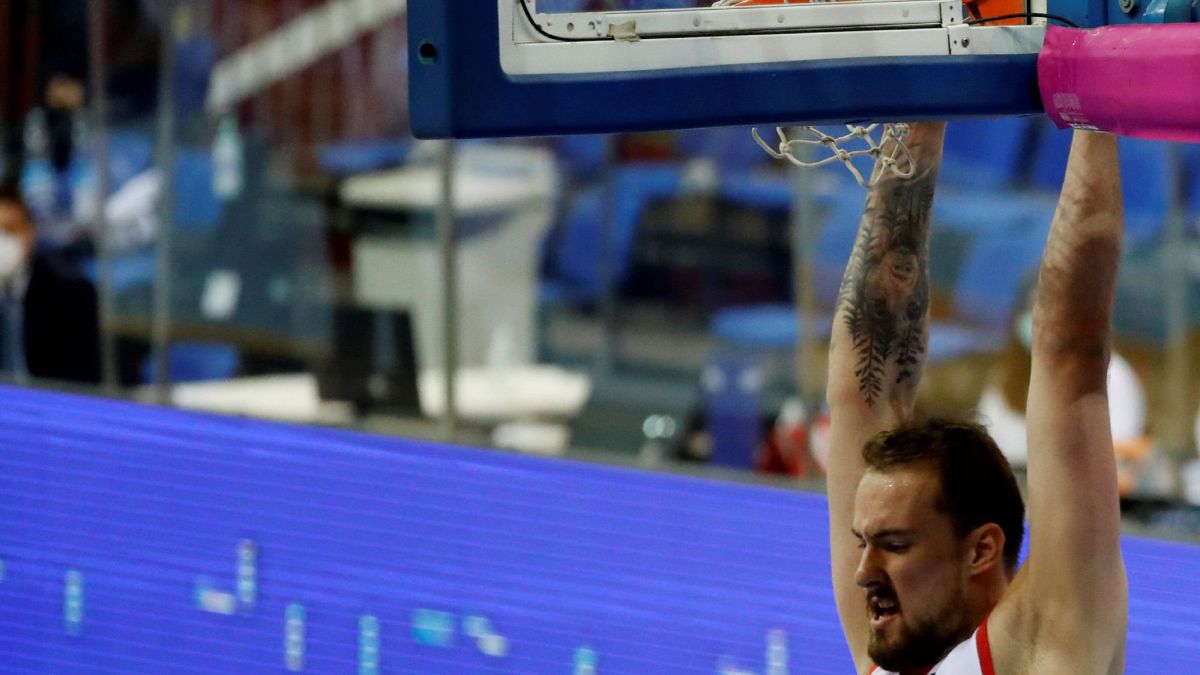 Bilbao Basket has not returned to the market this week after the stoppage for the FIBA Cup and Window despite Rousselle's significant loss due to an Achilles tendon injury. He has not stopped incorporating people due to different annoyances and now the main thing was to close the group, make it roll with routine. And there is no money for expenses either. In addition, the base was expected to shorten the deadlines to return. And everything is going better, in such a way that it is not ruled out for the important stake on Sunday against Coosur Real Betis in Miribilla.
Although the French guard had not yet been able to train with the group until today, Mumbrú is confident that he can do it in the last two sessions "to see if he can help." "Until the last minute it is doubt," confirmed the coach, for whom after a season in which injuries have plagued his squad it would be a "blessed problem" to have to discard a player if Rousselle finally recovers. The chosen one is Zyskowski. "We would try to be fair and depending on the rival to look for which one we think would be better for us if they were not there. But being in the team they have to be all one hundred percent. If one is at 70% that will be the one who will not be," he clarified.
These days Bertans has been offered, but it does not fit economically and it has been valued if it would be convenient to stop again and integrate a new signing now that everything seems to roll. The RETAbet coach added that the rest of the team is physically well and in a "much better" state of mind after the important victory achieved last Saturday in Illunbe against Acunsa GBC, although he stressed that it was also "fine before that. match when the team was last ".
"We are not in a situation to get too high as when we lost we did not fall apart. It is easier to train after a victory, but we try to strengthen things, mechanize others and little by little to see if we can continue to grow as a team," he stressed . Mumbrú added that they have "thirteen finals" remaining and the first of them on Sunday against a Betis very different from the one they managed to defeat in São Paulo on November 22 in the first round after the arrival of players like Jerome Jordan or Jerome Randle and from the new coach, Joan Plaza.
"It is a good team and with the arrival of Plaza they have gained in intensity and rebound. They are much clearer about what they play and when they can, they run. In their last six games, except with Baskonia, they have had a chance to win in all of them. and it will be a difficult rival, "he acknowledged.For his part, Plaza foresees "a fight to the end" for the permanence "of several teams in the lower zone" and that is why he believes that the match "is important but not definitive." Béticos and Vizcaínos share the last place with Acunsa GBC with five victories, despite which Plaza estimates that "there is margin" after this direct duel, "but it is clear that it is important to give the best version in Bilbao" against an opponent of the that "worries about everything" .
For the Catalan coach, RETAbet "is a compensated team, which can play better than what the classification says", since "it has several players with points in their hands" and is directed by "a good coach" like Mumbrú who, "Last year, with a similar roster, he made the playoffs."
The Catalan coach reported that he is recovering Senegalese pivot Niang for this match and announced that "Almazán will continue to play as '4' while Tisma", the young Croatian recently on loan from Real Madrid, "is adapting." Plaza expressed his wish that the two signings made upon his arrival, the Ukrainian point guard Randle and the Jamaican center Jordan, "improve their performance", since "their best version has not yet been seen", and also believes that his team must "find situations released "on the shot" to improve the 3-point percentage ".
Photos from as.com