Bayern prepare a great technical coup in Germany
According to Bild, Bayern could showcase Flick if they see options to untie Nagelsmann from Leipzig, although Rummenigge has the last word.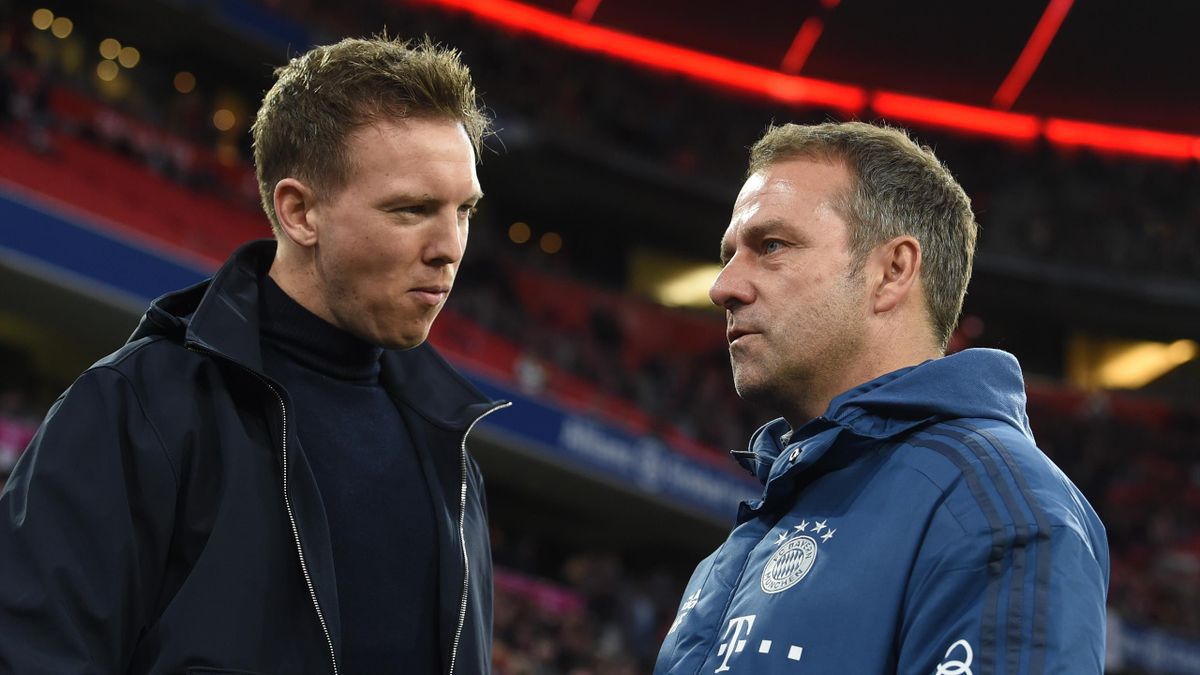 At Bayern Munich they closely follow developments around the German team bench. Joachim Löw's decision to step back from the end of the Eurocup eleven years later opens a debate about an heir in which Hansi Flick, current coach of the Munich team and second to Löw during the World Cup in 2014, is placed as one of the main favorites. Of course, he has a contract at the Allianz Arena until 2023, which could unleash a conflict between Bayern and the Mannschaft.
The German DFB federation made it clear that it would not approach any coach who has a current contract, that yes, it would not refuse to enter into negotiations if it were the coach himself and his entity that are open to talk. In the case of Bayern, as the German newspaper Bild makes clear in its Thursday edition, such a situation could arise due to the relationship between Flick and Hasan Salihamidzic, the club's sports director. Always according to Bild, there is a certain tension between the two since Flick would like to intervene more in sports planning that, today, is a Bosnian thing.
For this reason, Flick would not frown on returning to the Mannschaft, where he would be the main person in charge of all sports matters. At the same time, Salihamidzic is a great admirer of the work of Julian Nagelsmann, current Leipzig manager (contract until 2023), who considers Bayern a serious option to take the next step in his career. According to Bild, Bayern could showcase Flick if they see options to unlink Nagelsmann from the RB, although the last word goes to CEO Karl-Heinz Rummenigge, the main supporter of Flick's work in Munich.
Photos from as.com