Bayern are scared with Haaland
The president of the German club did not close the door to a hypothetical signing of the forward. Meanwhile, Kehl, a member of the Borussia sports department, hopes to keep him going.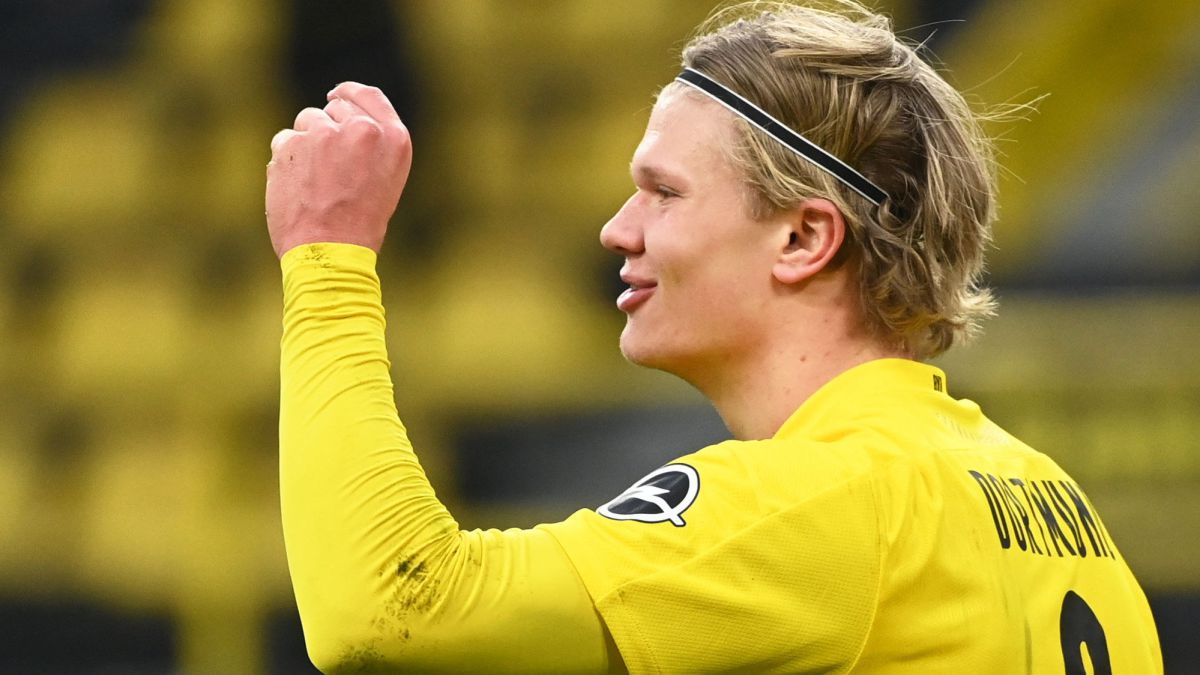 At Borussia Dortmund they remain convinced that they have Haaland for a while. Despite the serious financial problems faced by the Borusser team as a result of the Covid (accumulates a debt of 26.7 million euros, as confirmed by the general director Watzke), at the top of the club they assume that the Norwegian star will continue wearing the black-yellow beyond next summer. And so he says in public over and over again.
The last to do so was Sebastian Kehl, a member of the Borussia sports department who, from 2022, will inherit the position of Michael Zorc as sports director. "Erling and BVB form a symbiosis that promises success. For this reason, we take it for granted that he will continue beyond the summer and will become an even better player," said the former player of the black and yellow regarding the footballer of the moment in Europe. The 20-year-old striker who has a total of 27 goals in 27 games this season for Dortmund is constantly coming out of girlfriends. The latest rumors also point to Bayern as an entity willing to enter the bid for the baby, but, according to Kehl, BVB remains "the ideal club" for Haaland. It remains to be seen if the star, aware of the interest of clubs of the stature of Real Madrid, shares that opinion.
Especially taking into account the latest statements by Herbert Hainer, Bayern president, when asked if Bayern is one of the clubs that could afford the pearl of its eternal rival: "We are an economically powerful club. Although we are also suffering from the Pandemic en masse, we can always bring players if they convince us. Just two weeks ago, Hasan Salihamidzic announced the incorporation of Dayot Upamecano, one of the best central defenders, "he stressed on the Sport1 sports website. It would not be the first time that the locals have fished in Borussen waters.
Photos from as.com