Barça overwhelmed Carles Durán's team in a match that they controlled from start to finish. Claver returned to activity. Mirotic, with 21 points, the best.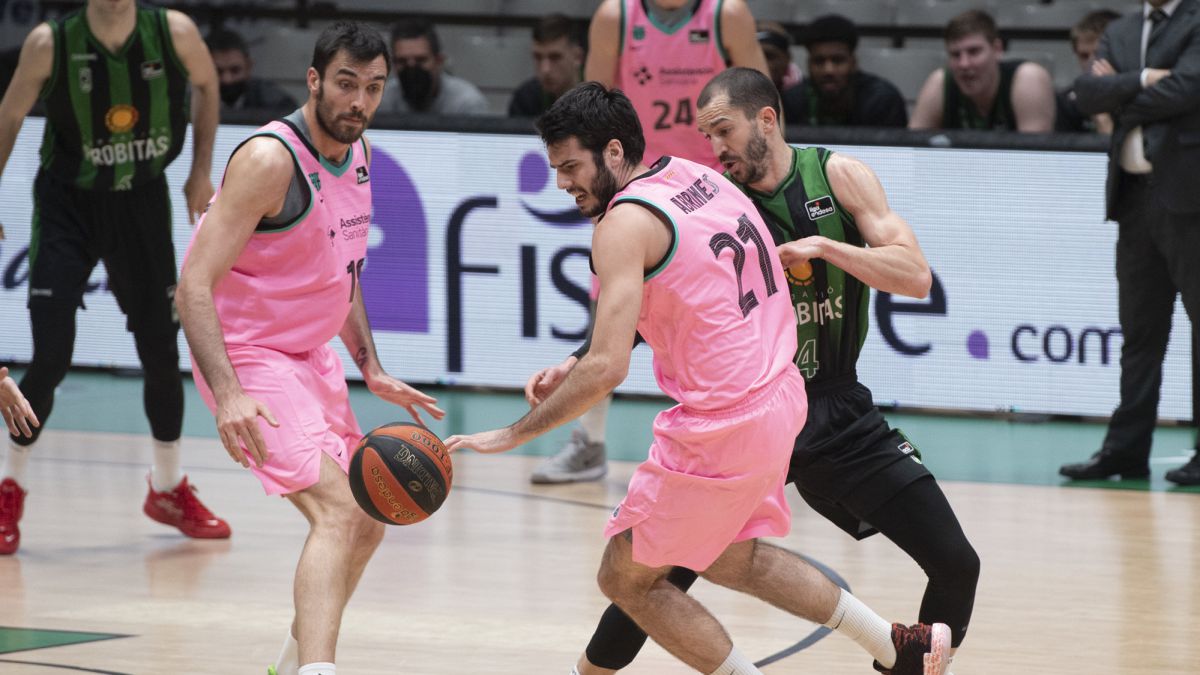 It was not until the third quarter (with a partial 6-20) that Barça decided the game definitively, but it was clear from the first moment that Joventut's options to win the match were very scarce. With an overwhelming physical and defensive superiority, Barça's success from the first quarter (23 points) did not augur well for Penya. The level of Mirotic and Calathes, either. With all these ingredients, the game developed in the only possible way: Barça played placidly until a comfortable victory.
He started the game with an exchange of blows, something that is usually a bad idea for Barça's rivals. Not only because of the offensive potential of Jasikevicius' men, but also because leaving space and comfortable shots for Mirotic is simply suicide. Joventut scored the first baskets, but once Barça hardened the defense, it unbalanced the game. A 10-0 run (with an almost exclusive role for Mirotic) opened a gap on the scoreboard. Claver had minutes in the first quarter, in his first appearance after overcoming an injury that had kept him without playing since October.
The presence of Bolmaro and Oriola, with actions of merit, allowed Joventut even less in attack, leaving the distance to more than 15 points (19-35). They enlarged the physical difference between the two teams, a condemnation for Joventut. In addition, their exteriors were wrong (3 of 15 in triples in the first 20 minutes) while Barça attacked at will. A speed and game dynamics that the Catalans were delighted with and that obviously did not shy away. At halftime, 32-45 with Tomic and Bassas keeping Joventut away, but still with some option in the game.
With Calathes omnipresent in attack, Barça continued to open the gap (32-55) and it is that they widely surpassed Joventut in all aspects of the game. The locals finished practically every attack in the third quarter with a loss or a missed shot, with percentages below 30 percent, without scoring for more than seven and a half minutes (35-62). Winning was now out of the reach of the Green Blacks whose main mission was not to suffer a defeat that was expected to be crushing.
Two 3-pointers by Bassas and Barça's relaxation allowed a timid cut by Joventut that Jasikevicius stopped short. Time out and, again, maximum intensity. Until the end, minutes for the less usual and applause every time Claver scored, a reward for his recovery.

Photos from as.com