Barça defeats Unicaja and remains unstoppable in 2021
Led by Mirotic and Davies, the Catalans got rid of their rival after a 16-1 run between the third and the last quarter. They won 79-55.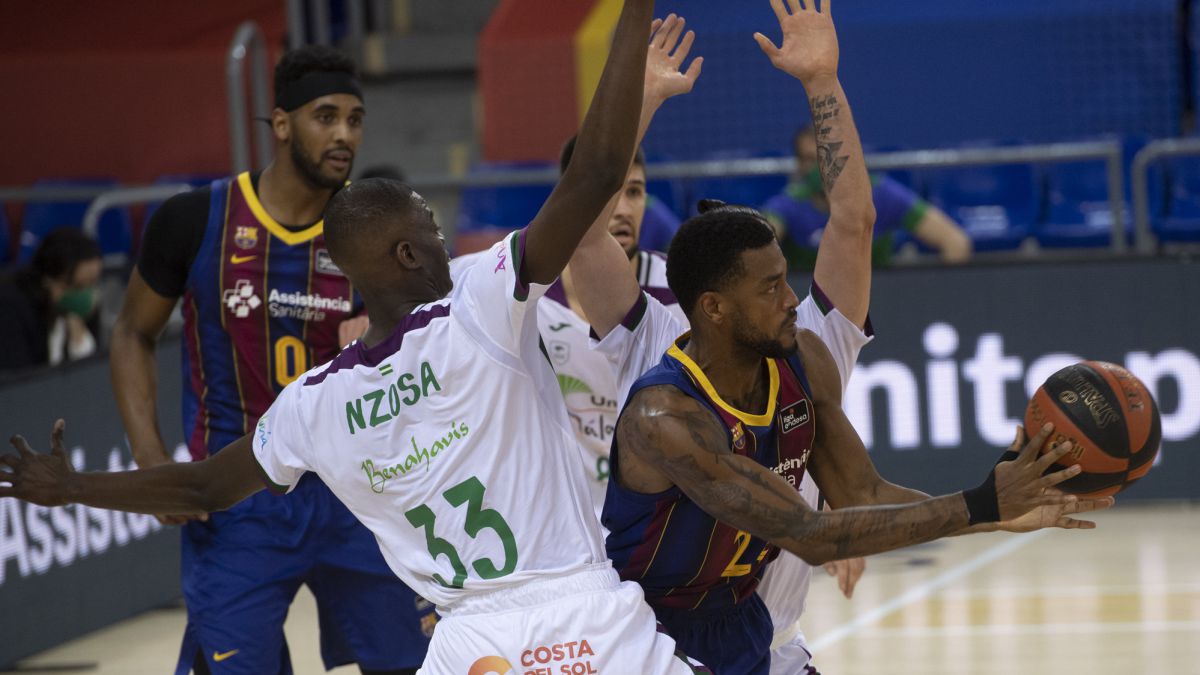 There are many factors that explain the excellent state of Barça in 2021. Higgins' moment, Mirotic's prominence or Bolmaro's growth are just some of those that the Catalans showed against Unicaja, in another victory that was more comfortable than expected ( 79-55). Always in tow on the scoreboard, the Malagueños held out well until the end of the third quarter, when a devastating partial from Barça buried their options. Mirotic and Davies, one more week, the most outstanding.
It took Unicaja practically 15 minutes to find a way to hurt Barça, but already in the second quarter the offensive actions of the visitors were much more successful. They put three (29-26) after a first quarter in which they suffered much more.
The losses followed one another by Barça (Calathes was especially unfortunate in his first minutes on the floor) to the despair of Jasikevicius. A triple substitution (Mirotic and Higgins entered) and a time-out on the immediately following play were good proof of the Lithuanian manager's discontent. Barça maintained the advantage thanks to Smits, opening a gap at the slightest sign of visitor relaxation.
Without Brizuela or Suárez, Unicaja relied on a choral attack and a defense led by Nzosa. In addition to centimeters, it provided intensity materialized in several caps. Unicaja always stayed in the game, getting closer on the scoreboard when Barça let him shoot three. They managed to stay at a minimal disadvantage (51-50 to 13 from the end) until Davies and Mirotic entered (60-51) .
Mirotic's presence on the court was surgical, Jasikevicius perfectly interpreting the role he was supposed to play in Montenegrin. Every time the team got stuck and the Unicaja got close, Mirotic was able to solve the mess. Also, playing just a few minutes in a three-game week. An excellent management by his coach who finished deciding the game: Barça's maximum victory (67-51) came at the beginning of the last quarter after a 16-1 run with Mirotic on the court.With an already wide lead (around 20 points), the game went smoothly in the final minutes, completely dominated by Barça. Both teams were already aware that the match was absolutely resolved.
Photos from as.com