Barça, closer to its zenith
Barça players are closer to the best records of their career in points and valuation than those of Madrid, more veterans.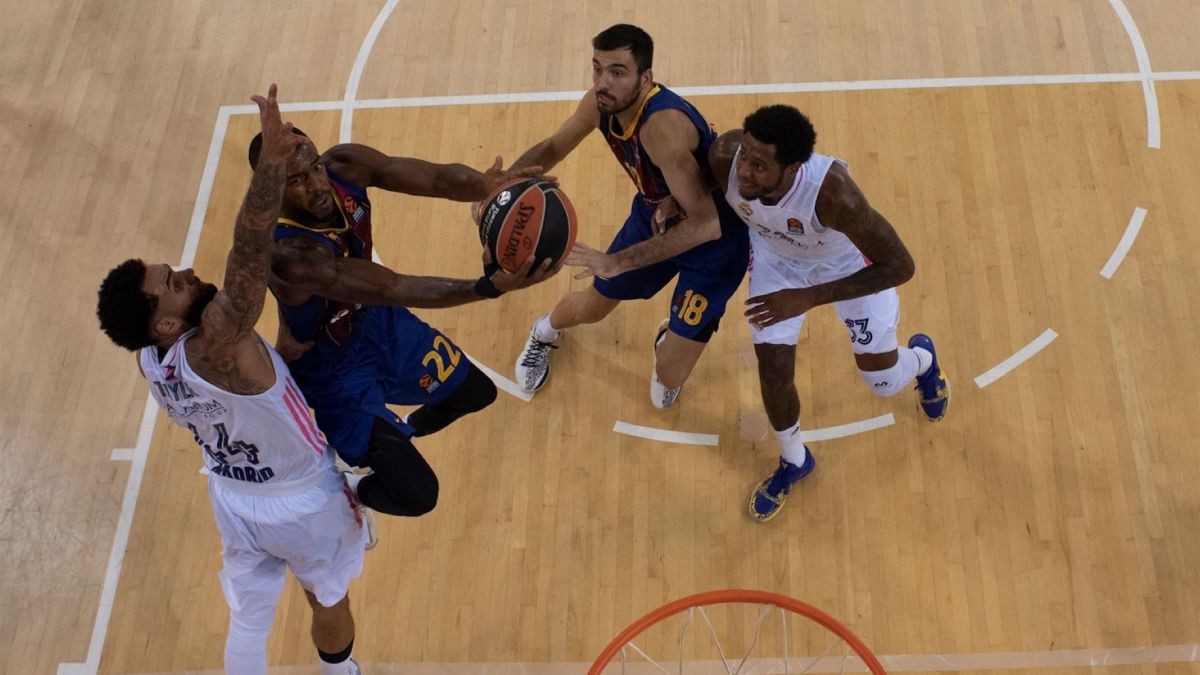 After the Cup final, in which Barça's victory was incontestable, we were talking about a team of enormous talent and in physical fullness against a rival that has marked an era, but that is aging and is still polishing its spare parts. others will have to sign them in summer. With the numbers in hand, the Barça players are closer to the zenith of their careers than those of Madrid, with exceptional exceptions, such as Tavares and, in a second place, Deck, both at the best moment of their career in the Euroleague.
For the comparison we have chosen the players who have played at least half of the 28 European days (so Campazzo, Reyes, Randolph, Tyus, Westermann, Heurtel ... do not appear) and we relate their current statistics with the one they signed in their best year in the Euroleague. Pillars for Jasikevicius like Higgins and Davies are near their highs, on the level of their star courses at CSKA and Zalgiris, respectively. And Mirotic, on whom his team relies less on attack than last year with Pesic, still values a very similar figure (21.2 compared to 22.5). Abrines and Oriola are also approaching their best seasons and not so much Hanga, with another role. Neither did Calathes, who dominated everything in Panathinaikos even more if possible.
In Madrid, on the other hand, there is a big gap with the past in players like Llull (MVP in 2017) and Rudy, who reached a PIR of 17.2 in 2014. Garuba has gained presence in minutes, but his averages have fallen. Also Taylor's. Causeur does not look like in his best months at Baskonia, but he maintains the line in his white stage. Like Carroll, far from his first year with Laso, but scoring 10 points for the first since 2013. Similar to Thompkins. Others, or debut this year, such as Alocén, or they do not yet have a great career in the competition, such as Abalde, even Laprovittola. The annotation and the average valuation of the Madrid players this year is around 70% compared to those of their best campaigns in the Euroleague, at Barça, they are close to 80%. If age does not count, yes, the statistical potential of the Madrid squad is higher than previously demonstrated.
Photos from as.com