Ayton ahead of Doncic? "I could contribute immediately"
Former Phoenix scout Antonio Williams reveals the reasons that led the franchise to choose the center as number one over the Slovenian.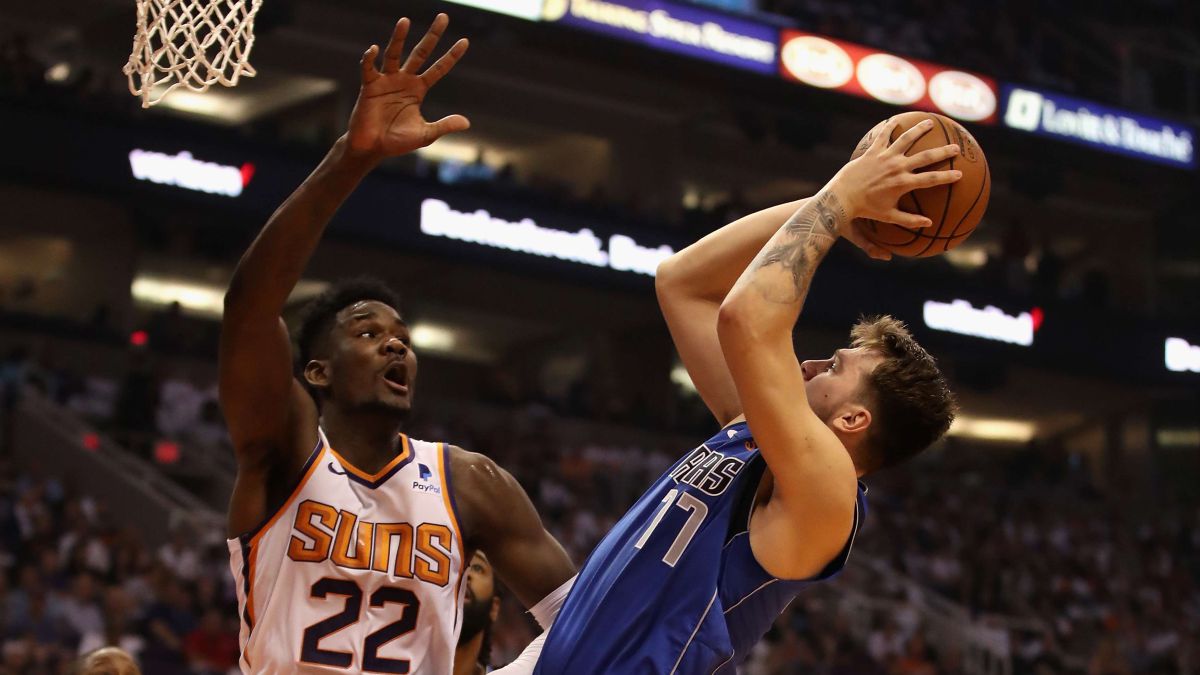 The NBA draft is a lottery. In very few occasions, rarely could it be said, there is absolute certainty that a number one in the draft is (and will be) a safe bet. The best of the best of a generation. This certainty has been minimal in the 21st century: LeBron James (2003) and Anthony Davis (2012). Kyrie Irving (2011) was also an indisputable success, although it all depends on the glass from which you look: high-level basketball against a head full of birds. Yao Ming (2002) would enter that select group.
Others, such as Dwight Howard (204) and Derrick Rose (2008) were successful projects that due to H (poor performance, head ...) or B (injury) saw their careers fade over time. The normal thing is the failures (Kwane Brown, Andrea Bargnani, Greg Oden, Anthony Bennett) or decent players, with star status for a period of time, who rise a lot and then descend or to maintain a good line without more the rest of their career: Andrew Bogut, Karl-Anthony Towns, Blake Griffin, Andrew Wiggins…
Many levels of ones and there could be more. Many more subgroups according to consumer taste. But what is clear is that the life of a scout with these young diamonds is not easy. And in 2018 not much changed. That was Deandre Ayton's year as the first pick on rookie night for the Phoenix Suns. Also Luka Doncic's year and his three for the Atlanta Hawks, who traded him for the Dallas Mavericks five: Trae Young. Among this trio, Marvin Bagley (Sacramento Kings) and Jaren Jackson (Memphis Grizzlies) .
"Contribute immediately"
"With Deandre Ayton we saw the things he was capable of as soon as he stepped foot in the NBA with his height. He had that athletic ability, that dexterity and that agility that I could make him contribute immediately, "says Antonio Williams, a former scout for the Arizona franchise, in an interview for Basketball Network about why they chose a pivot ahead of Doncic.
"Obviously we knew that Doncic was going to be a great player, we also knew that Trae Young was going to be, but when we looked at Deandre, we saw someone who could contribute right away and we didn't have that in other potential picks," he continued. "You also have to ask yourself who is more prepared, who has greater potential or even if the players will agree to do a training session with you"
With the ease of speaking to the past bull and with the perspective that three years ago we did not have, it is easy to say that, given what we have seen, Doncic was the true number one of that draft: he is already a two-time NBA MVP and his socks scare (25.4 points, 8.5 rebounds and 7.6 assists). In addition, the former Real Madrid veteran was not a diamond to be polished when he landed in Texas, he had already won everything possible in the Old Continent, Euroleague included. But there are always compelling reasons to choose one or the other ... although these may be wrong over the years.

Photos from as.com