Avilés, an intermittent revolution
The injuries prevent him from having continuity. Before Oviedo, his electric airs could have played a leading role. Garitano uses it as a revulsive.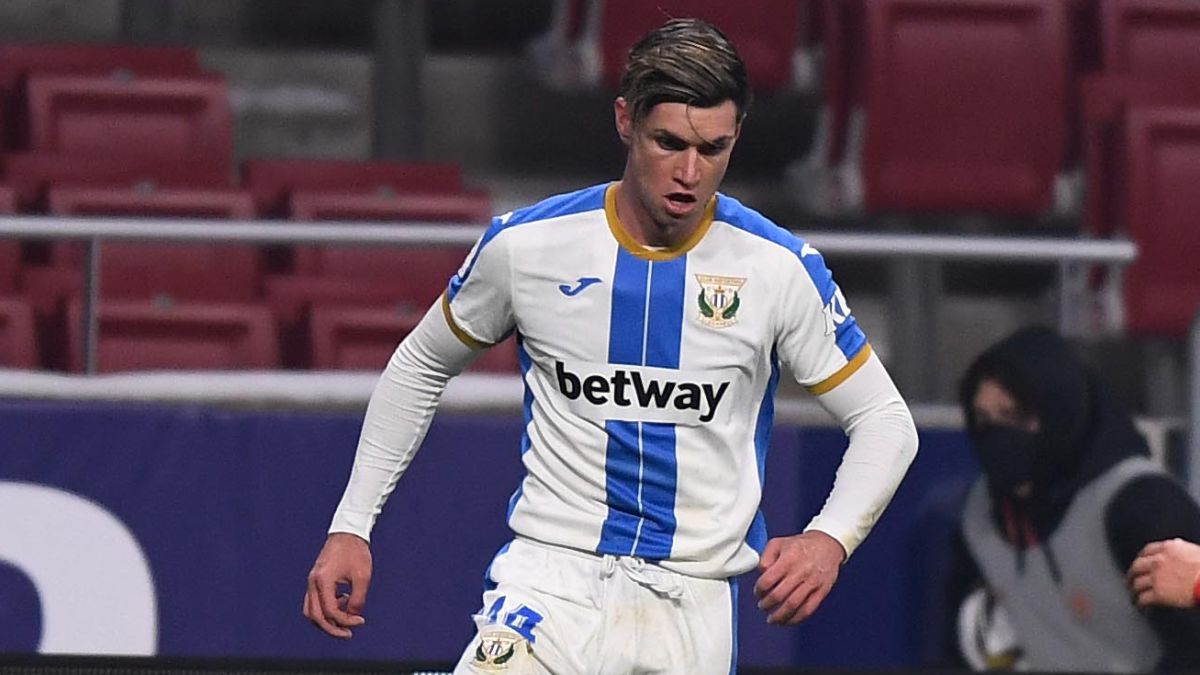 There is something magnetic for the viewer in Javier Avilés. Perhaps it is his start, a powerful exception in these times of ironclad tactics and static attacks. It also helps his dribbling after a change of pace or his ease of putting it from the band, with which he already has two assists. Its aesthetics is another attractive factor. With the trousers always tucked inside, these 90s fittings give it a modern air. Football paradox. The fact is that this magnetism has not been enjoyed regularly by the Leganés fan. Neither does his team, in need of revolutionary footballers like this young youth squad whose injuries do not allow him to earn the place he craves so much.The last one prevented him from being this Sunday at the Tartiere and points out that he will not arrive against Fuenlabrada either. An absence that, without being key, did represent an inconvenience in Asturias for Asier Garitano, who has in this kid the only pure extreme with a natural leg beyond Róber Ibáñez. Arnáiz and Bua play with a different leg and the rest of the band men (Sabin, Brandon, Eraso, Palencia…) are not pure extremes. In fact, Bergara's own coach explained his system change (to defense of three centrals) due to the absences on the wings. Among them, that of Avilés.
It is true that, with Bergara, he has only played one starting game. It was in Girona, where the boy (like the rest of Leganés) had to defend rather than attack. With that panorama, it looked little and Garitano put it back in the bank for the following, where he dusts it whenever things get ugly. Against Tenerife, Cartagena and Castellón he came off the bench to try to help in the offensive balance of a team that, precisely in those last days, showed little surprise and electricity. The virtues that are in its DNA.
37% of games were off due to injury
Perhaps that is why, if he had been fit, he could have had a relevant role in Oviedo. It was not so. And it's not the first time. Injuries are punishing him excessively. He has already suffered several small ailments that have left him out of several calls, although the longest absence was suffered in autumn, when he missed all of November and December. He fell to Sabadell (October 29) and did not reappear until Fuenlabrada (January 2, called, but without playing), in total, eleven games off that represent 37% of the competition. A task that prevents him from consolidating as a regular.
Neither does his virtues help him, which draws in him an extraordinary resource to revolutionize parties rather than to dominate them from the start. This is how Martí understood it and this is how a Garitano who has only wielded it to change complicated duels understands it. In total, Avilés accumulates 544 minutes between the League (441) and the Cup (103) .
And all in a course in which Avilés has been in the news since the beginning of the season. His good forms in the final stretch of last year, in First, earned him a contract with the first team. That was a remarkable novelty because a youth squad had not been listed as a full member among the majors for a long time. The last was Postigo (now in Levante), at 14-15, although after repeating him from Getafe B. In reality, the last batch promoted from Lega B came in 2009-2010. Avilés was an exciting exception to which injuries are not allowing him to have the continuity that he and Leganés would like.

Photos from as.com