The dressing room sees Madrid's words with surprise and the club expresses its discomfort: "They criticize even the successes. Some are used to always having the wind in their favor."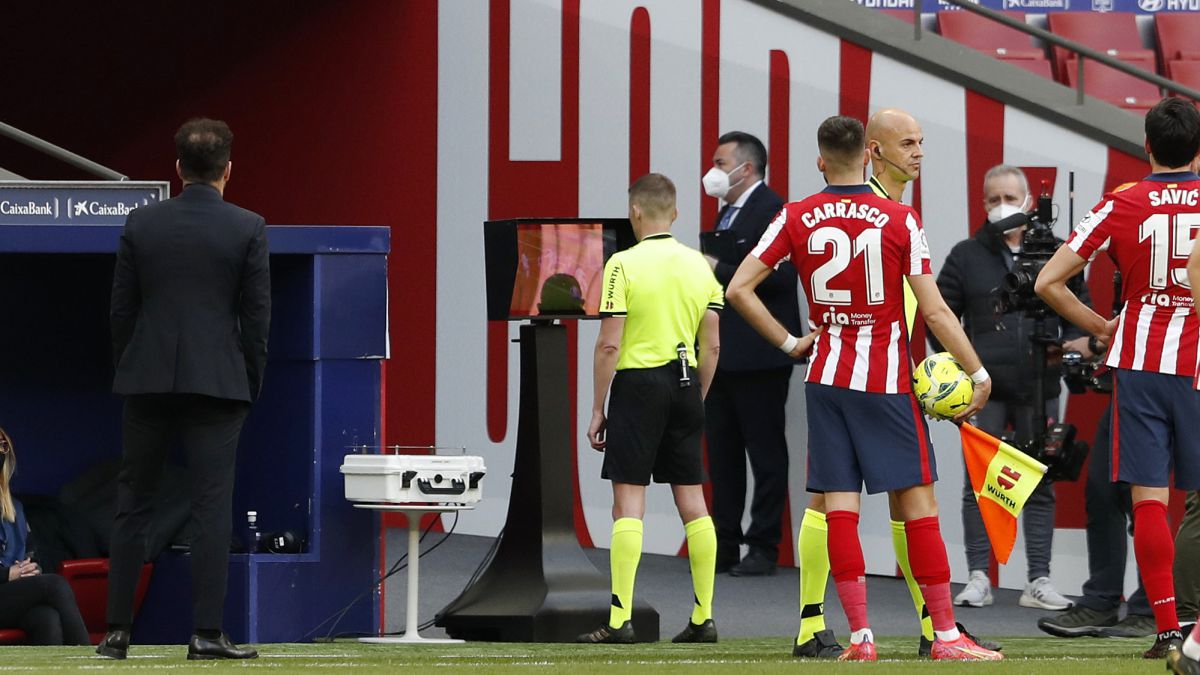 Atletico's dressing room is upset by the statements of Real Madrid players and leaders about the arbitration of Hernández Hernández in the Wanda Metropolitano derby. Within the rojiblanco team there is surprise by the words of the representatives of Real Madrid, especially Emilio Butragueño at the conclusion of the match. "It is not about being lucky with the referee, but about imparting justice and the referee made the right decision", is what comes out of the rojiblanco dressing room. Even the club itself has publicly expressed its discomfort through social networks. In his Twitter profile he has posted a message that alludes with irony to what happened against Madrid and the white reaction to the refereeing: "They criticize even the correct answers ... Some are used to always having the wind in their favor" .
At Atlético they consider that Hernández Hernández was right by not marking Felipe's hand as a penalty, as has been pointed out by the majority of former referees and analysts of the match. The players of the Madrid team understand that Real Madrid has loaded the ink against the referee in a deliberate way. At Atlético, they indicate that former collegiate members of the different media sided with Hernández Hernández in this move.
Atlético is already very upset with Velasco Carballo's statements last week, which put the spotlight on Lemar's play against Villarreal. And now Atlético is still in the front line with Felipe's action, so the Madrid team is pissed off by future arbitrations that Simeone's team may suffer. In the locker room they know that in the next matches the referees will come out very pressured by these last plays.
Returning to the derby, the anger of the Atlético players was evident during the match itself. Luis Suárez already had a few words with Lucas Vázquez and in the rojiblanco dressing room they consider that if there is someone who cannot complain about the referees it is precisely Real Madrid, favored in the final stretch of last season due to less dubious decisions. Within the Atlético group, the heavyweights believe that Real Madrid cannot have any complaints from the referees. Precisely the white team no.
Photos from as.com