Aston Martin overshadows Mercedes
The British brand will share with the German the task of the safety and medical cars in the grand prix.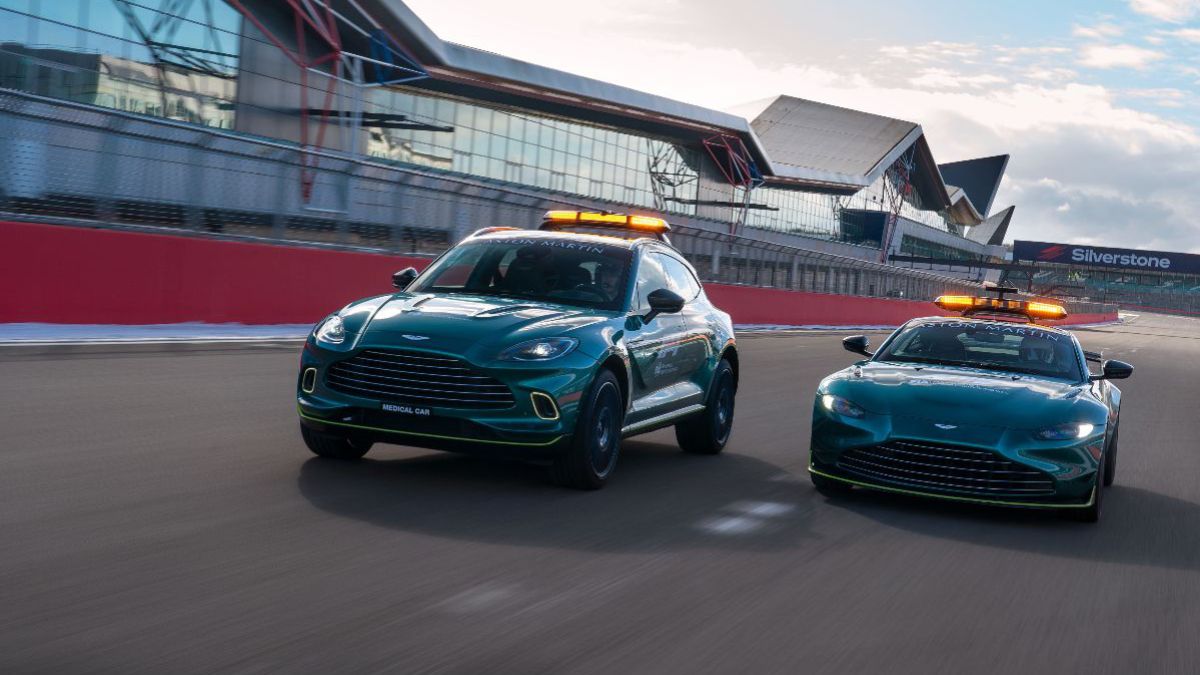 Times of change for Formula 1. Liberty Media, owner of the exploitation rights of the championship, seeks new sources of income and diversifies lines of business, as it has just announced with the supplier of the safety and medical cars used in the grand prizes.
An unbeatable showcase for any brand that, since 1996, had exclusively owned Mercedes-Benz through its AMG sports car division. And after 25 years this privilege is coming to an end, for the first time in history, since from this season it will share the limelight as another legendary brand such as Aston Martin.
The British company returns to F1 sixty years later and does so with ambitions in both sporting and commercial terms. Its objective is to relaunch the brand using the competition platform, including in this strategy the presence of two of its most representative models on the circuits.
With its classic green color, a Vantage (510 hp) will act as a safety car, while the DBX will have the task of a safety car, an SUV with no less than 551 hp. These are, of course, units specially prepared for such functions, with sufficient performance to face the challenge of moving alongside the fastest cars on the planet.Mercedes goes to red
The Aston Martin will alternate with the Mercedes AMG in these tasks, with the novelty that this season they will wear a striking red color to replace the usual silver. The models chosen in your case do not vary with respect to the previous campaign: a GR T as a safety car (585 hp) and a C 63 S Estate for rapid medical assistance (510 hp).They also do not change in those in charge of getting behind the wheel of these service cars. Those of security are still in the hands of the German Bernd Maylander, while the medicalized versions have been entrusted to the South African Alan van del Merwe.
The debut of Aston Martin in the grand prix will be already in the first of the year, that of Bahrain at the Sakhir circuit on the 28th. At the next meeting in Imola (Italy) will be the Mercedes, dividing the rest of the events between Both brands from now on, in a schedule that for the moment is unknown if it will be alternate or will depend on other commercial or market factors.

Photos from as.com