Asensio, inexplicable headline
The offensive contribution of the Balearic in the last 13 games that he has played as a starter is scarce. He has not shot once on goal in the last six league games.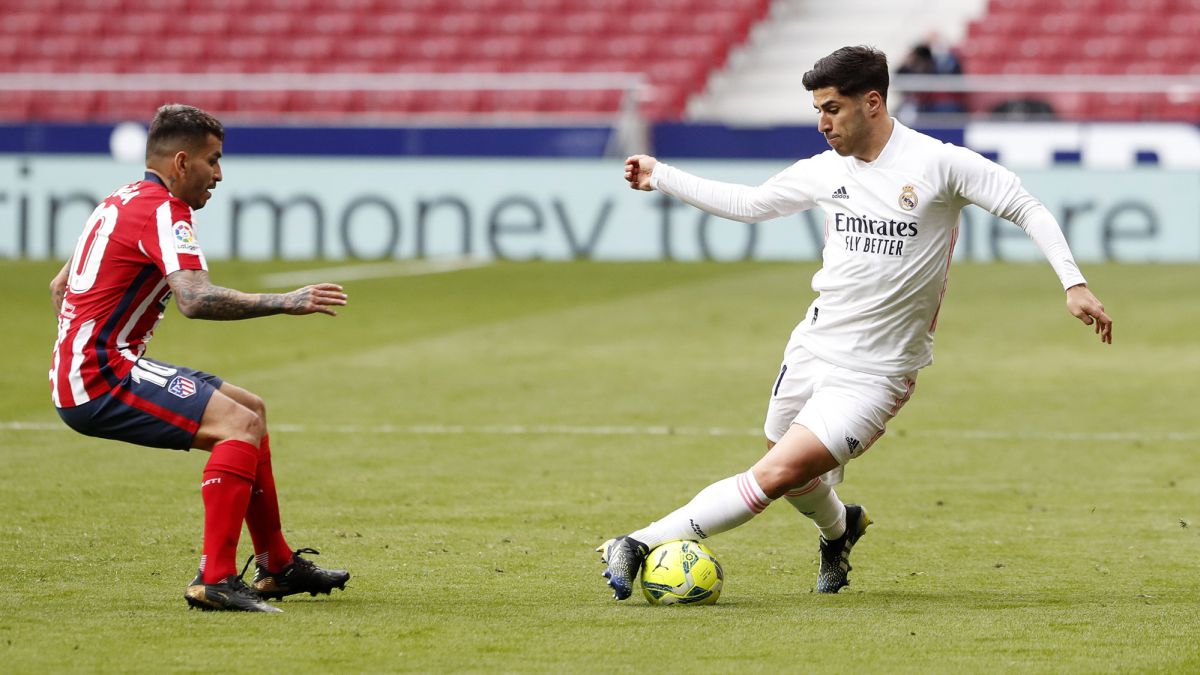 Asensio is there and, at the same time, you are expected. Leaving aside the Cup match against Alcoyano, the Spaniard has been a consecutive starter in the last 13 Real Madrid games, whether in the League, Champions or Super Cup. His numbers, however, are far from what is expected of a player with the talent and offensive potential that the Mallorcan treasures. With Madrid experiencing a severe scoring drought (they have not scored more than one goal in any of the last four games and the team's scoring average is the worst in the 21st century), Asensio has only contributed two goals and one assist. The same goals as two defenders like Mendy and Varane and the same participation as a defensive midfielder like Casemiro (also two goals and one assist) .
Zidane ended up finding a gap for Asensio, either on the left in the absence of Hazard or on the right when the losses in defenses caused the coach to delay the position of Lucas Vázquez again. Before this streak, the Spaniard had only started a third (7) of the first 21 games of the season. In that presence, intermittently and sometimes in a trickle, he only contributed one assist, against Granada on December 23, when he replaced Rodrygo after the Brazilian's injury. The setback of the paulista and the goal pass that Marco gave to Casemiro, opened the eyes of Zizou.
The Spaniard soon reciprocated his coach's confidence with a goal and an assist for Lucas Vázquez in the first game of 2021, against Celta at Di Stéfano. Since then, in 11 games he has only contributed one goal (ultimately inconsequential) against Levante.
Little daring and less aim. Since his goal against the granotas he has only shot twice on goal, both in the first leg of the Champions League round of 16 against Atalanta and has not put any of the six goalkeepers he has faced in the league to the test. An attempt against Valencia went wide and six more shots have been rejected by rival defense. Nine shots in six games. A little background for a player called to be decisive and who needs to gather credentials to face the increase in competition that lies ahead with Rodrygo already recovered and the return of Hazard ever closer.

Photos from as.com