Arsenal already prepares 'Operation Odegaard'
The Norwegian explodes in London. According to the Daily Mail, Arsenal will try to extend the loan for one year or buy him. Madrid has no intention of selling him.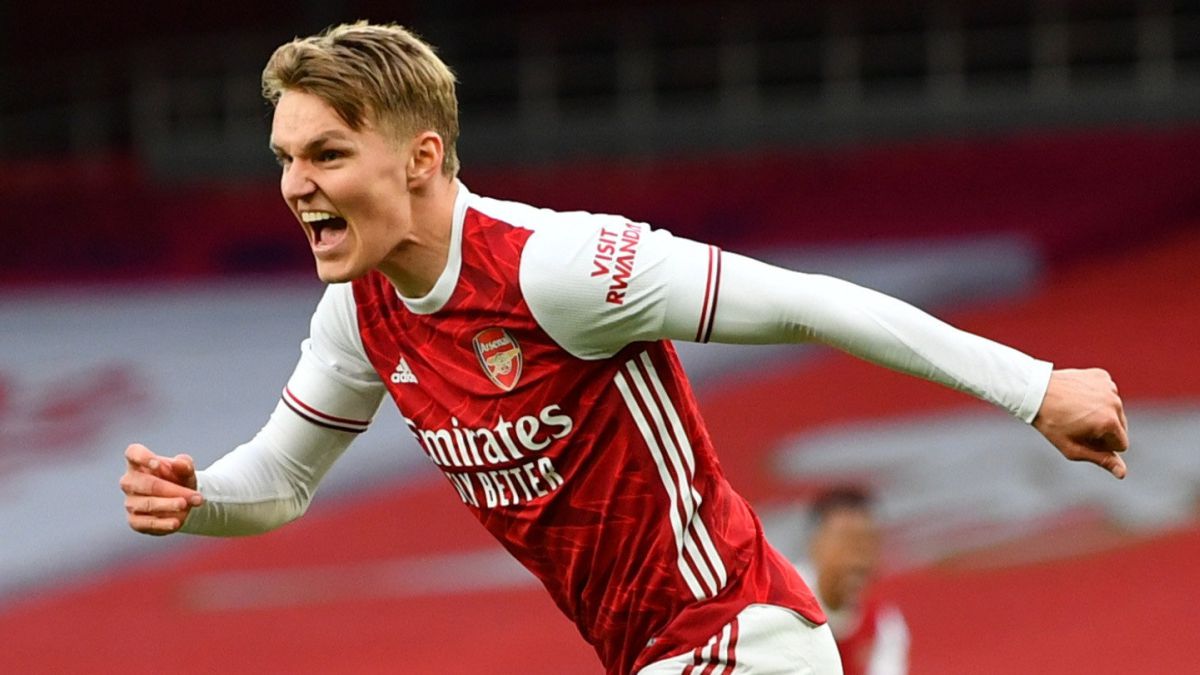 Martin Odegaard (22 years old) has found his place at Arsenal. The Norwegian made a brave decision in the last winter market, when he asked to leave on loan a few months after returning to the white club after his successful season at Real Sociedad. Now, when he has not been in London for two months, it has been shown that the bet has turned out well.
He has only been under Arteta for 46 days, but that time has served him to play more than in the five months he was at Madrid with Zidane as coach. With the Gunners he accumulates 646 minutes, 65% of the possible ones, while in white he barely played 367 ', 15% of the total. Some numbers that show that Arteta has given him the confidence that Zizou denied him: he has already disputed 279 more minutes.
The Norwegian responds to that confidence of the Spanish coach with good football: he has scored two goals in the last two games. The last one was achieved this Sunday against Tottenham, in the important victory that Arsenal achieved in the North London derby against Mourinho's (2-1) .
Odegaard has become the undisputed starter for Arteta, displacing important men like Willian and Pepé to the bench. The Basque coach has also modified the position of Smith Rowe (he now plays on the left wing), the great sensation of the season, to make room for the Madrid player in his favorite area, the midfielder.Despite the victory against Spurs, Arsenal is still very far from the positions that give access to the Champions League (Chelsea get ten points from them), although they trust everything to the Europa League, where they left their classification to the quarterfinals very on track after winning in the first leg to Olympiacos (1-3) with a goal from Odegaard.
Arsenal, with everything
This good performance in a club as demanding as Arsenal, together with the good season that he had at Real Sociedad, shows that Odegaard is prepared to perform at the first level. What's more, from England they point out that the London team is delighted with his performance to the point of having decided that they will launch again for him once the current loan ends. The Daily Mail indicates that the Emirates intend to extend the transfer for another year, something similar to what was done with Dani Ceballos, and even to bet on a definitive signing. The intention is to sit down with a Real Madrid that, yes, does not consider in any case to sell him.
His bet to go out in winter was very risky, but the Norwegian was very frustrated at Real Madrid. It was Zidane who asked him to return last summer despite the fact that the agreement was for him to continue another year in San Sebastián. After that, he did not give him the confidence that Odegaard claimed. Now, it only took 46 days in London to show that he did have a place in the white squad ... 444 444

Photos from as.com