"We are not the best squad but we are the best team"
After three setbacks, Mallorca has no choice but to win again so as not to enter a crisis full of results.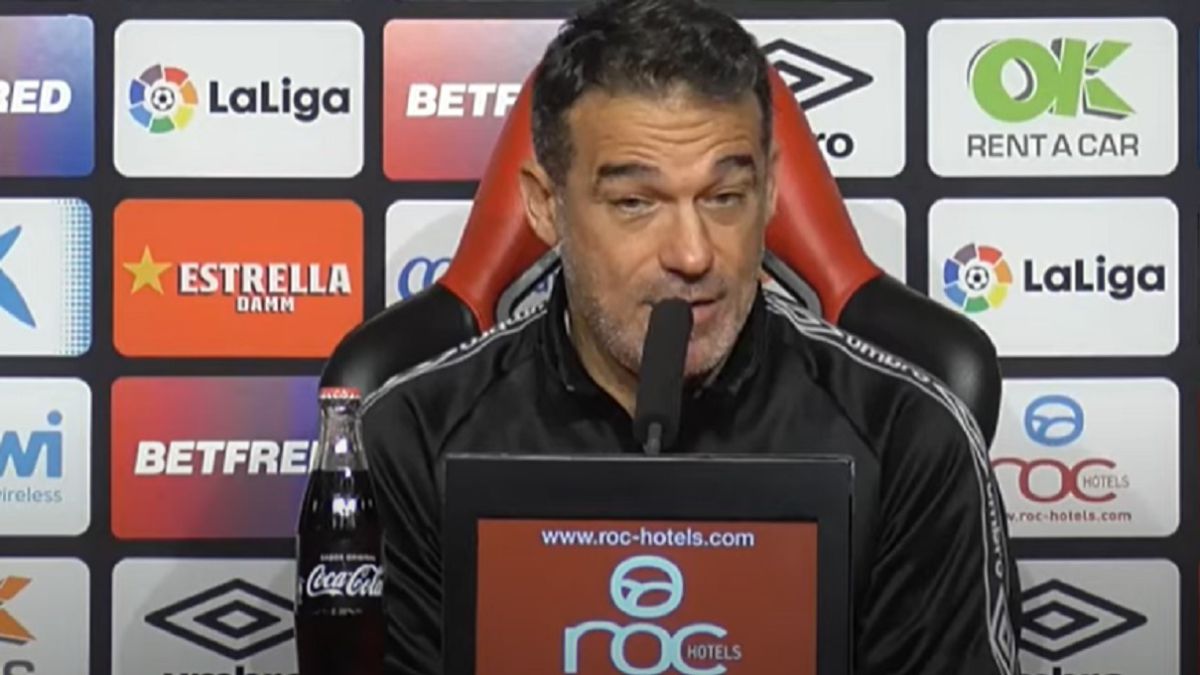 The defeat suffered in Fuenlabrada, together with the defeat in Gijón and the draw at home against Oviedo, has put Majorcan fans on alert, who promised them very happy with the trajectory of their team; However, the vermilion coach, Luis García Plaza, comes out in defense of his players and in the safe bet that his team will go forward again.
For the Mallorcan coach "the team is recovered, we already went through a streak like this in the first round and there is no doubt that we are going to have to fight game by game until the end". Facing the confrontation against Leganés, Luis García affirms that "whatever happens we will continue in a position of direct promotion, we come from a bad game and what we have to do is get up and I am sure that the team will give its best version ".
Luis García adds that the dressing room is more united than ever: "I think that, as a team, we have been the best in the category, on paper we may not have the best squad but we are the best team", adding that "this Mallorca It was designed to be among the best and it has proven it, and now we are going to correct what we are doing wrong. "
The doubts that have been created after the poor results of the last games have obtained the response of the coach vermilion: "this team is going to leave its soul to achieve the goal, let no one doubt it, and the coaching staff as well" .
In full slump, Luis García has been asked about his state of mind and his response invites optimism: "I have been a coach for twenty years, in many teams and in several countries, and I know that in football everything varies depending on moments, and in the end you are the one who stands in front of the players every day, and there is a phrase that many people say when they lose that is' tomorrow you have to lift the players' and I say to myself 'already Who raises me up? ', but I continue, I get up alone every day, I carry this profession very deep inside and my mood is going to be the maximum ".
About Leganés, the Madrid coach of Mallorca has highlighted Garitano's men as one of the candidates for promotion: "Asier Garitano is a coach that I like a lot, he is a successful coach on promotions and I think he has given his team emotional stability, they continue to play a very vertical game because they have two very important forwards, it is a physical team that is mentally very strong, Garitano is an idol there and his team is a candidate to be promoted directly or through the playoff ".
Regarding his team, Luis García plans to count on international Martin Vlajent (he is only awaiting the PCR when he arrives on the island) and he knows that he will not be able to do with Lago Junior and Trajkovski.
In terms of nursing, Galarreta will continue to be low while the coach recovers the team's top scorer, the Senegalese Amath Ndiaye, who has already recovered from his muscle injury.
Regarding the attitude of the Mallorcan fans in the networks after the blow by Fuenlabrada, Luis García has repeated that "this hobby is the host, I feel very proud of all of them."
Photos from as.com