Another step towards the title
Atlético, with Llorente and Luis Suárez on a roll, visit a Getafe with problems and who, in 18 games, have been unable to score a goal against Cholo's team. Correa points to eleven.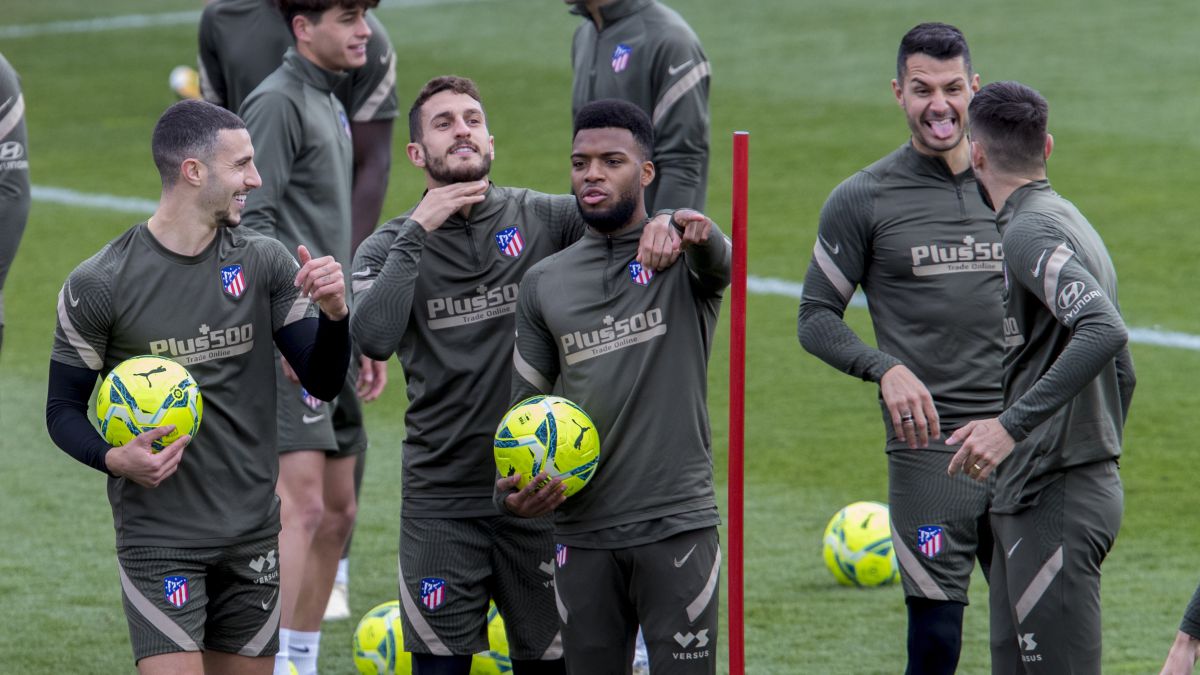 Atlético took advantage of the game that had been postponed and defeated Athletic with much suffering. Three gold points that served to increase the rojiblanca advantage over Barcelona and Real Madrid, who are six and eight, respectively. A quite favorable situation for Simeone's, although not at all definitive. The leader cannot relax and will visit Getafe in a state of maximum alert. The statistics are beastly in favor of Cholo in the confrontations against the azulón team: 16 victories and two draws; a goalscoring balance of 34-0. Something practically unheard of in modern football (watch the game live on AS.com). Simeone knows that statistics are not of much use and are there to break them, although if it could be another year, much better. Despite what the numbers say, Getafe always gave Atleti a lot of war and today nothing else is expected.
It is true that Getafe is no longer the one of yesteryear and now it must be concerned looking at the classification. Out of 13 home games he has won five and missed a lot of points. But the Bordalás set is still very recognizable. Mata will be dismissed due to suspension, but up there will be Ünal and Cucho and Cucurella returns, an interesting footballer with many resources. If Atlético does not watch over him, he will create problems. On the bench, ready to revolutionize the game, Ángel waits.
On the back of Luis Suárez and Llorente
El Cholo, for his part, loses Felipe, but recovers Giménez. The leader usually already concedes in all the games, so he needs more than one goal to win. And for this he has Llorente and Luis Suárez, who with their goals are deciding the championship. The Uruguayan arrived wanting titles and smells the blood. As soon as the team continues with the line of until now, it will be able to laugh out loud at the end of the season. But he still has many goals to score. The Llorente thing is incredible, it performs well wherever they put it. At the beginning, he could play again with Koke and Lemar in the middle.
Not with so many laughs João Félix, a starter against Athletic and stopped with a foul every time he had the ball. We will see how Cholo manages the end of the campaign with him. At the moment, it seems that Correa will start playing at the Coliseum. Recovering the best version of Portuguese, and also Saúl, is the challenge of the coach. The most important thing remains and João has to step forward. Although for an important step, the one that Atlético must take in Getafe in their fight for the title.

Photos from as.com