Another resurrection of Hazard
The Belgian wants to return to training with the group this week and be able to enjoy a few minutes against Elche. Zidane continues to trust, although he does not want to risk.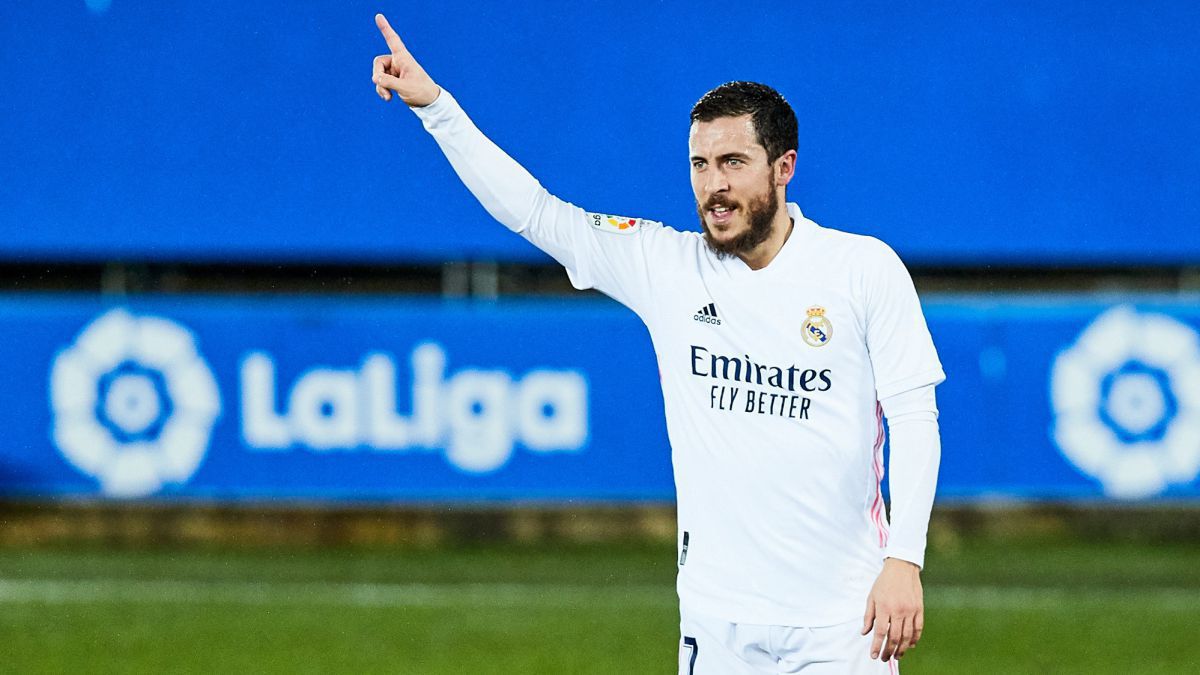 Hazard faces a very important week for him. The Belgian is eager to return to training with his teammates after having left behind a new muscle injury in the left anterior rectus. The idea was for him to return to the group last week, but he still had discomfort in the affected area and neither he nor Zidane wanted to risk it. It was not a relapse, but simply that it was not 100% and they preferred to wait. Of course, both he and the coaching staff hope that tomorrow, in the first session of the week, he can get back to the rhythm of the rest of the team.
If everything goes according to plan, he could enjoy minutes against Elche, although never as a starter. Once it is tested, it will be decided what role it has against Atalanta at Di Stéfano, in one of the most important duels of the season. He has not played since last January 30 in the defeat against Levante. Since then, he has missed six league games and one Champions League game. The balance without him has been positive: five wins and two draws. For this reason, Zidane is not in a hurry. He has found an eleven without him and wants it when he returns to be able to help the team.
It will be a new return of the Belgian, touched in the soul for not being able to show his talent with the white shirt. This is his 10th injury since signing in 2019, and he has already missed 47 games. However, he has changed certain habits to regain his form and confidence, an aspect that they consider key in Madrid so that he can perform.
At the club they still trust Hazard. They are aware of all the setbacks he has suffered since his arrival in Madrid (muscle injuries, fibula operation, coronavirus ...). Therefore, they want to give you a vote of confidence and wait until you can have regularity to judge your performance. His main supporter continues to be Zizou, who tries to take care of him knowing that, if he is in top form, his team has more options to lift titles.
Sergio Ramos is the other player who could return against Elche. The captain has recovered in record time from his meniscus operation and wants to play against Atalanta, so he will return with the group this week and could be a starter next week. For his part, Dani Carvajal is progressing favorably from his thigh muscle injury but he will still have to work on the sidelines for a couple of weeks.

Photos from as.com