Another message from Mbappé to Barça
A double by the French international was decisive in leading PSG's victory in the difficult field of Brest. Di María returned to play three weeks later.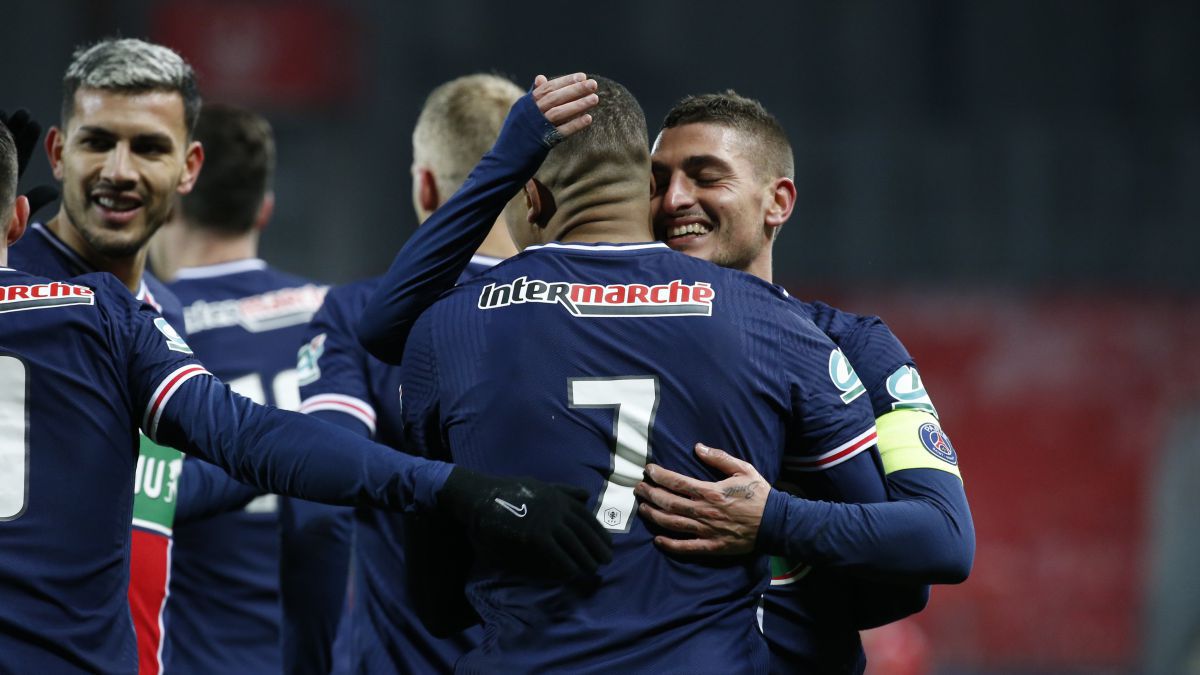 As on Wednesday against Girondins de Bordeaux, PSG did not need a great version to defeat Brest in the round of 32 of the French Cup in the always difficult visit to Brittany. The Parisians took advantage of the spaces left by the rival to counterattack and an Mbappé dressed as an executioner led the victory of Pochettino's men. The French international, who returned today after being suspended during the week, had no mercy on Brest. He scored two of the three goals for PSG and it was a nightmare for the Breton center-backs, unable to stop him in the open field throughout the game.
PSG clung to the individual quality of their second row to leave with an almost definitive result at halftime. Pochettino had lined up several starters, including Mbappé and Verratti, with the aim of both arriving in good shape at the Barcelona game and the bet worked out wonderfully. That Mbappé is a great player we will not discover today, but when he has spaces, the French international is unstoppable. The Brest, who were competing well during the opening stage, committed the temerity of giving a ball to the French in the open field. As at the Camp Nou, the PSG forward did not forgive and sent a missile with his left leg to the squad.
After the 0-1, Brest decided to stretch and began spinning arrivals on the wings, although none of them ended up bothering Sergio Rico, a longtime spectator of the match. In a stroke and after a great counterattack, PSG sentenced with a good goal from Sarabia. The Spanish international scored his second goal of the week, as he gave his team victory in Bordeaux on Wednesday.
The good feelings of PSG in the first half overlapped with a frantic start from Brest, who tested Sergio Rico in a great Fadiga internship that the Spanish goalkeeper kicked out. Precisely, the former Sevilla player would be the protagonist again minutes later, after his error at the start that compensated with a good stop to Romain Faivre, irrepressible throughout the game by the Parisian defense.However, Brest's good minutes did not translate into goals and PSG smelled blood on the counterattack. Di María, who returned from injury today, took ten minutes to produce a goal. Fideo invented a genius assist for Verratti, who with a masterful maneuver left Mbappé alone to score his second goal of the night. The referee avoided his hat-trick in the final stretch by offside and PSG will be in the knockout stages of the Coupe de France for another year.

Photos from as.com